Virtual Event
1:1 Intentions in the Transverse: Honoring the 2022 Momentum
January 1 @ 1:00 pm

-

2:30 pm

EST

Virtual Event

$33.00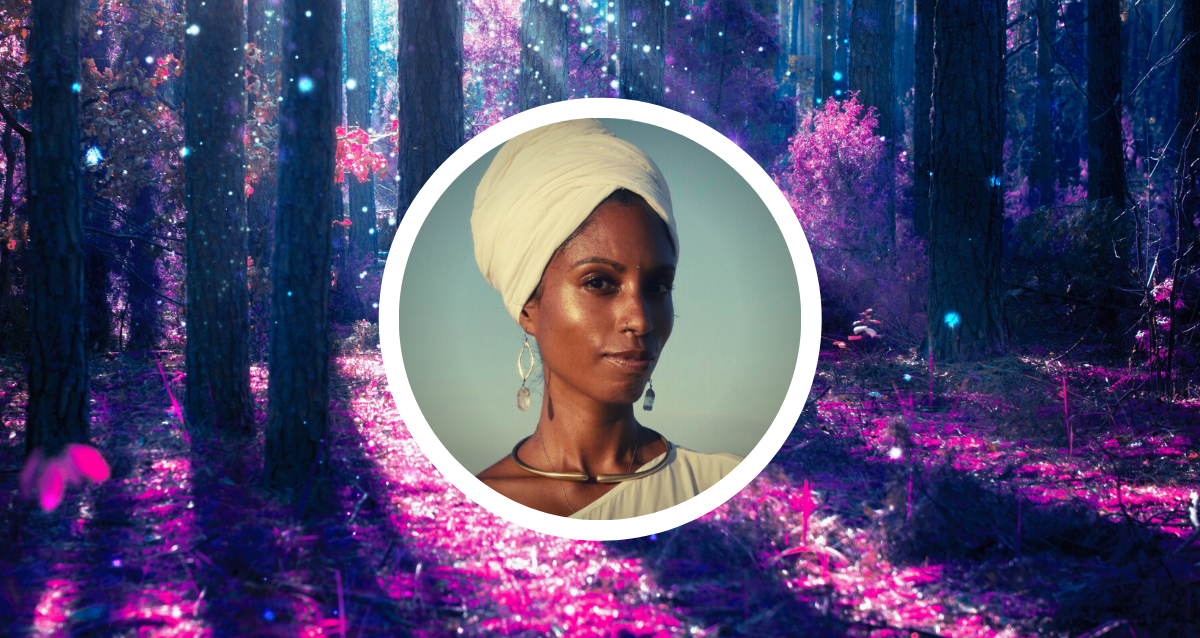 As we transverse into a new collective and personal space, the first day of the new Vibrational Blueprint of the collective resonance of 6, holds a great space for us to weave together and bring forth new beginnings and new creations amplified with the 1 energy. This energy reminds us that we are each a unique expression of Source energies.
Moving from a 5 vibrational field of dynamic change, to a 6 vibration where the year brings in reflection, balance, harmony and integration in our birthing process. It is a very feminine frequency. The geometrical form generated by the 6 is the hexagon, and its internal form is the 6-pointed Star of David: two perfectly balanced, interlocking equilateral triangles. They represent the uniting of heaven and earth, spirit and matter. The stars in the sky reflect the atoms that comprise physicality, symbolizing the axiom as above, so below, as below, so above.
Astrologically, the Star of David is comprised of 2 trines that form a ring of 6 sextiles, resourcing all the energies in a balanced way. This planetary picture represents various energies working together in harmony, manifesting something powerful into the world.
On the first day of this powerful year of projection of the cosmic eye in the earthly store we invite you to welcome in the intentions in the Transverse as we integrate in the becoming with Abhaijot through a Kundalini intentional activation to bring us through this new time and space in the harmonics that help us raise our vibrational energy field with Source.
Please bring your Journal and colored Pencils or any writing equipment
---
Abhaijot Kaur
Abhaijot Kaur is a healer, yogini and humanitarian who has been practicing yoga since 15. She is honored to serve others through the technology of Kundalini Yoga.
A Kundalini Yoga Therapist, Khalsa Way Certified Prenatal Teacher, Sat Nam Rasayan practitioner, Radiant Child Yoga Teacher, and Holistic Gong Certified Teacher. She is a New York based Yogini, and the lead TA at Golden Bridge Yoga World Wide Teacher Trainings with her mentor Gurmukh Khalsa who she studied with in India and currently travels with.
She has served the teachings in Uganda Africa to schools and women correctional facilities. She teaches yoga in corporate settings in NYC, and public schools to the children while also training the public school faculties on how to incorporate Yoga and Meditation in class rooms. She is powered by bringing inclusiveness and diversity to the world.
In NYC she serves to the incarcerated women of Rikers Island in NY and leads world wide retreats around the world. Her love affair and gratitude for Kundalini Yoga and all of its teachings continues to embody her heart, life and classes with healing love, depth, transformation, abundance, and light.
Website: Iheartkundaliniyoga.com
Website: Kundalinimysticaladventures.com
---
Additional Information
We have reserved tickets for people with limited means.  Email us at: Learn@thealchemistskitchen.com to redeem.  Please note, tickets are limited and are first come first serve.
After you complete your payment, you will receive a confirmation email with the Zoom Login Information
Can't attend in real time? No problem! A recording will be sent to you after the class.
Registration closes thirty-minutes before class begins
Tickets are non-refundable