Dream Tea Ceremony with Itzhak Beery
June 23 @ 7:00 pm

-

9:00 pm

EDT

$45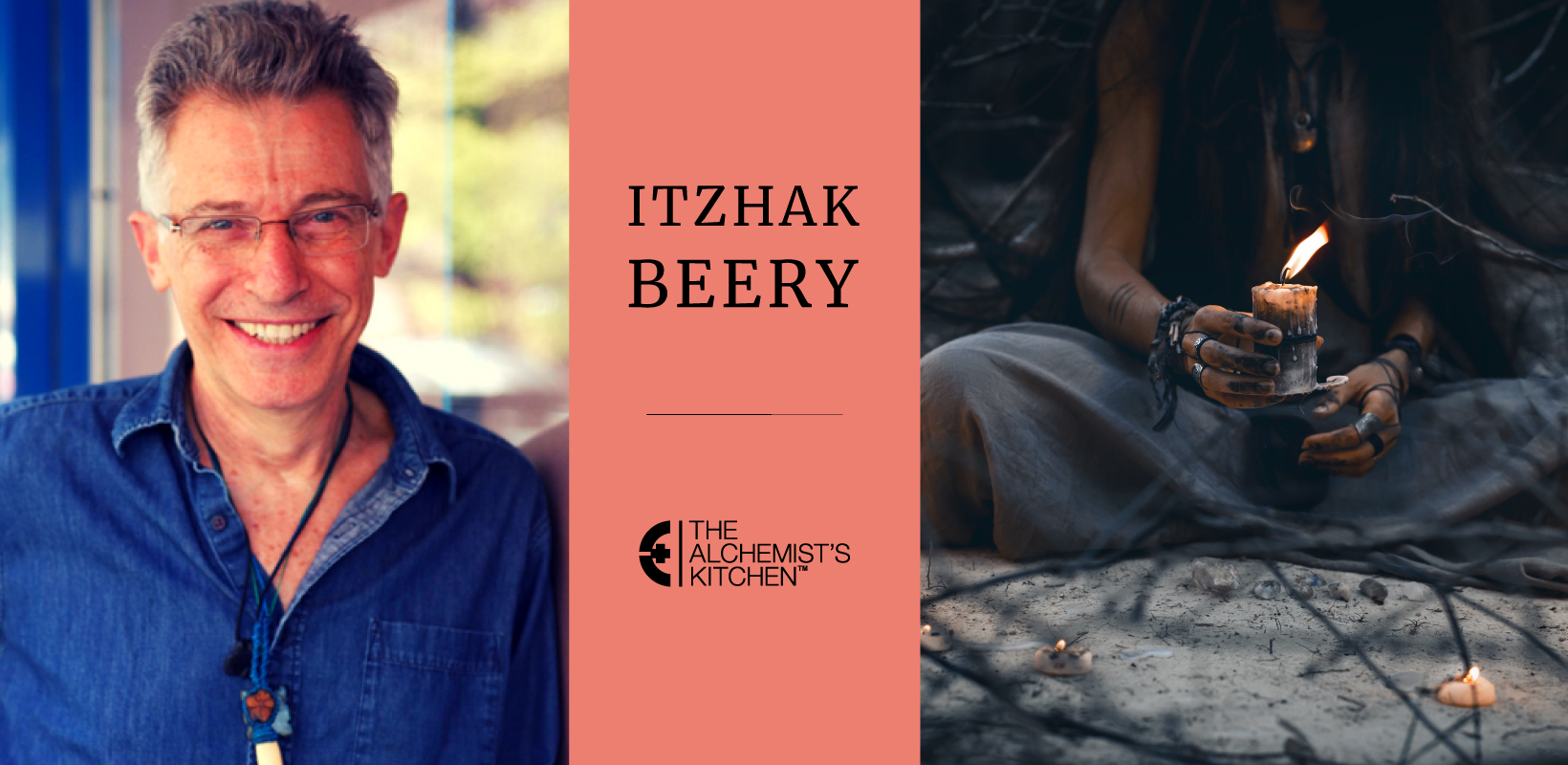 Unleash your inner shamanic warrior!  This is an ally to gain a deeper connection to space, time, and consciousness as you step in into the magic of Dreamtime.
Join us to honor the Amazonian Guayusa dream-tea spirit with a special traditional ceremony where we sip the sacred tea and are led by Itzhak Beery into an immersive and meditative silence. In complete darkness, participants are gathered to encounter and communicate with our spirit guides intended to awaken new visions and awareness. A practice that is embedded in indigenous cultures around the world here is an opportunity to engage and feel the shamanic power of darkness, perception, and the unknown. Imagine a practice that allows the six senses to magnify the connection to the unseen world and built-in intuition.
Please bring your own yoga mat. And if you'd like, your own eye mask and meditation pillow for comfort. 
---
Itzhak Beery
Itzhak Beery, the author of The Gift of Shamanism, bridges the indigenous shamanic traditions his teachers entrusted in him with a contemporary shamanic approach relevant to our modern life. Born in Israel he is a New York-based practitioner who conducts shamanic healing ceremonies, and teaches seminars internationally and co-lead trips to Ecuador and Brazil's Amazon. Itzhak apprenticed intensively and initiated by don Jose Joaquin Diaz Pineda an Ecuadorian Quechua Yachak from Iluman, into his family tradition and into the Sacred 24 Yachaks Circle of Imbabura. He was also initiated by Shoré a North Amazonian Pagé in Brazil. He studied with and assisted Ipupiara Makunaiman, a Brazilian Amazonian Pagé from the Uru-eu-wau-wau tribe for 12 years until his passing, and with his wife Cliecha, Peruvian Curandera, and also with other indigenous and contemporary elders and shamans from around the world.
He is a member of the NY Open Center faculty. He is a co-founder of the NY Shamanic Circle (NYSC)in 1997. He is a member of the Society of Shamanic Practitioners (SSP), The Foundations for Shamanic Studies. (FSS). He publishes the most comprehensive global shamanic resource website today. Itzhak's work has been featured in a variety of worldwide publications including the NY Times, radio and video interviews and he is often invited to speak on panel discussions, press conferences and festivals and to host and participate in Shamanic Webinars. He was featured in the feature film "The Hindenburg Omen" and Parashakti's "Dance of Liberation" documentary. He is also the featured shaman in the upcoming TV show "Soul Search." Itzhak developed and facilitates a special program geared to high school students, called The Bridge.
---
Additional Information
This is an In-Store Event. Please join us at our Elixir Bar at 117 Crosby St.
Tickets are non-refundable
Please email learn@thealchemistskitchen.com for additional question