Virtual Event
Sagittarius Super Moon: Soul Calling
June 13 @ 7:00 pm

-

8:30 pm

EDT

Virtual Event

$33.00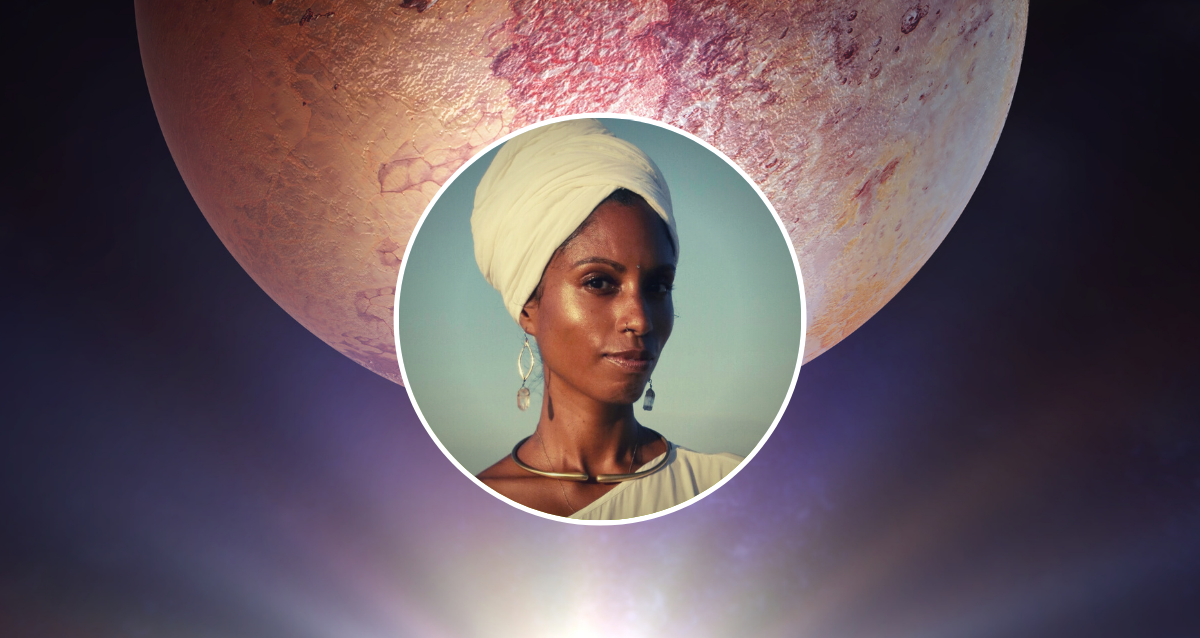 This is the first of two Super Moon of 2022. The full Moon is 23 degrees Sagittarius and happens June 14th at 7:51 am EST.
This Sagittarius Full Moon is in super-powerful conjunction with the galactic center at 26 degrees Sagittarius. The galactic center is an energy portal that opens up to higher dimensional realities,  it is a point of downloads.
This energy is calling in soul alignments! We can all be getting major downloads in our lives with this special Lunation. The Sun and  Mercury in Gemini opposing. The sun represents where our consciousness is and how we are moving on automatic pilot or our cognitive mind.
The Moon in  Sagittarius takes us outside of that, the teacher is Jupiter expanding beyond the mundane level of existence in our habits, and our routines helping us explore more dimensions and more realms of existence.
It is a moon of expanding and breaking free of our normal status quo to take us to higher ground as one.  When we rise higher and out of the brain and into a higher realm of communication and knowledge we can discover there are a lot of other things going on.
This Moon is about getting out to breathe in the fresh air of newness where we are free to roam in space by breaking out of our routine and taking it to higher ground. There are some deeply spiritual messages that can come through our dreams with Neptune also taking a seat at the table during this  Super Moon.
Our guides are always trying to talk to us and show us the way,  and this could be a very powerful Moon for all of that to occur if you are ready. 
Join Abhaijot as we embrace the first Super Moon of 2022 to tap into the energy of this potent alignment with the Moon and Galactic center to expand into our soul's calling and open up space to hear the messages of our guides through a  Kundalini transmission honoring our true calling, while we break free and liberate our heart to the spaces where we have never dreamed possible, free of the constraint of the old paradigm.
We are opening up on so many levels with this stellar Moon! Now is the moment in time to step up on so many levels and cut the ties of the old habitual self.
As always come as you are and receive what you need.  
---
Abhaijot Kaur
Abhaijot Kaur is a healer, yogini, and humanitarian who has been practicing yoga since 15. She is honored to serve others through the technology of Kundalini Yoga.
A Kundalini Yoga Therapist, Khalsa Way Certified Prenatal Teacher, Sat Nam Rasayan practitioner, Radiant Child Yoga Teacher, and Holistic Gong Certified Teacher. She is a New York-based Yogini and the lead TA at Golden Bridge Yoga World Wide Teacher Training with her mentor Gurmukh Khalsa who she studied in India and currently travels with.
She has served the teachings in Uganda Africa to schools and women's correctional facilities. She teaches yoga in corporate settings in NYC, and in public schools to the children while also training the public school faculties on how to incorporate Yoga and Meditation in classrooms. She is powered by bringing inclusiveness and diversity to the world.
In NYC she serves the incarcerated women of Rikers Island in NY and leads worldwide retreats around the world. Her love affair and gratitude for Kundalini Yoga and all of its teachings continue to embody her heart, life, and classes with healing love, depth, transformation, abundance, and light.
Additional Information