BOTANICAL MIXOLOGY CLASS
May 7 @ 5:00 pm

-

6:30 pm

EDT

$35.00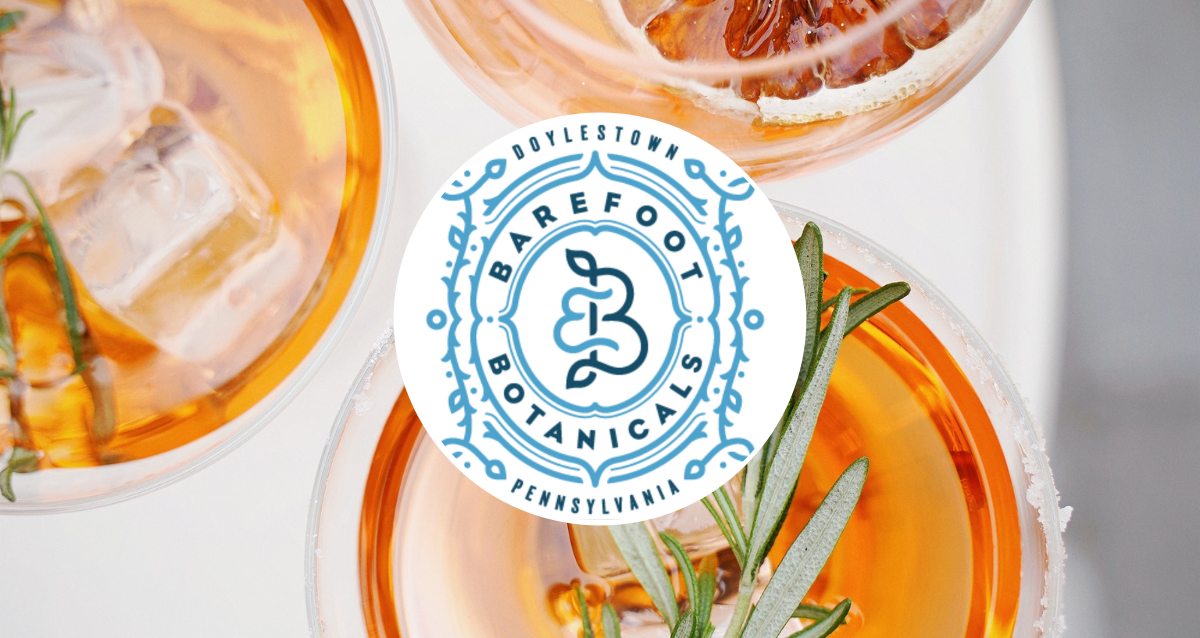 Learn to make delicious and healthy Elixirs!
Join our favorite farmer and distiller, Eric Van Der Hyde from Barefoot Botanicals, and The Alchemist's Kitchen Mixologist Ezza Valdez for an inspired immersion into the alchemical magic of making healthy plant-based mocktails.
Learn the essentials of mocktail making, bartending, and mixology techniques to utilize and take home.  Through demonstration, tastings, and a Q&A, you will be rewarded with the knowledge to craft your own unique beverages and celebrate special occasions with friends and family without the need for alcohol.
We will present a range of drinks to make at home or for gatherings. We will discuss herbs and spices that help reduce sugar and calorie intake.
Appropriate for beginners or pros looking to freshen up their repertoire, this session has something for everyone with samples from both alcoholic and non-alcoholic drink recipes to take home.
All you need is a little ingenuity and creativity to create the perfect mocktail. Whether you want to take the edge off the bar scene or simply join a growing trend, mocktails are here to stay!
Everything we'll go over will be step by step and you can immediately apply what you learn in class. To get started, let's learn about some of the mise en place (fancy talk for "your place" or ingredients).
→ fruit juices  (cranberry juice, apple juice)
→ sweeteners (simple syrup, agave nectar)
→ bitters
→ non-alcoholic mixers (club soda, tonic water)
→ syrups/bases  (angelica root syrup)
What you'll learn:
The basic principles of preparation and how to avoid mistakes
 How to make simple drinks and analyze the ingredients
Preparation of common cocktails and how to pair them with food
How to infuse, carbonate, smoke, and blend drinks
What equipment is needed for making drinks
How to spice up your drink with some essential herbs, fruits, and oils while leaving alcohol behind
Limited to 12 guests.
---
Barefoot Botanicals 
We are a family-operated Certified Organic Herb Farm in South Eastern Pennsylvania, operating since 2008. Our mission is to "connect people with plants for food, for medicine, and for a more resilient collective future." We grow, cultivate, hand harvest, and process our botanicals right on our farm. We specialize in products that are highly medicinal, potently aromatic, and most of all, flavorful through our line of botanical extracts, herbal cocktail ingredients, and farm-crafted tea blends.
We're taking the 'Farm to Table' movement and shaking it up with the  'Garden to Glass' movement. Our small-batch line of herbal cocktail syrups offers an accessible pathway for people to connect with botanicals through flavor and health benefits. Co-owner Eric Van der Hyde was inspired by the herbal flavors that he was growing to help create formulations for people like him who did not drink alcohol. He found that both those who enjoyed alcohol as well as those who don't can appreciate the amazing flavors and aromatics that herbs can provide.
Website: Barefoot Botanicals 
Ezza Valdez
Ezza Valdez is an explorer with a creative passion for "DIY" projects. Growing up in the Philippines, she rallied her friends to adventures in outdoor cooking (using milk cans as pots), paper doll theatrics, and making their own musical instruments for caroling. "You can make beautiful music with a wire and a ton of bottle caps." A veteran of the IT industry with an academic background in Computer Science and Technology, she began her journey with herbalism when a lower back issue became chronic.  Ezza studied Herbal Medicine under Peeka Trenkle, Jenn Allen, and Robin Rose Bennett and is currently enrolled in David Winston's Herbal Studies 2-year program.
IG: Ezza_Valdez
---
Additional Information
This is an In-Store Event. Please join us at 117 Crosby Street, New York, New York.
We are a space currently honoring social distancing and CDC Guidelines. Masks are optional, but strongly recommended for those who are not vaccinated
Please email learn@thealchemistskitchen.com for additional questions