Virtual Event
Microdosing Psilocybin Mushrooms to Cultivate Self-Love
February 21 @ 6:30 pm

-

8:00 pm

EST

Virtual Event

$30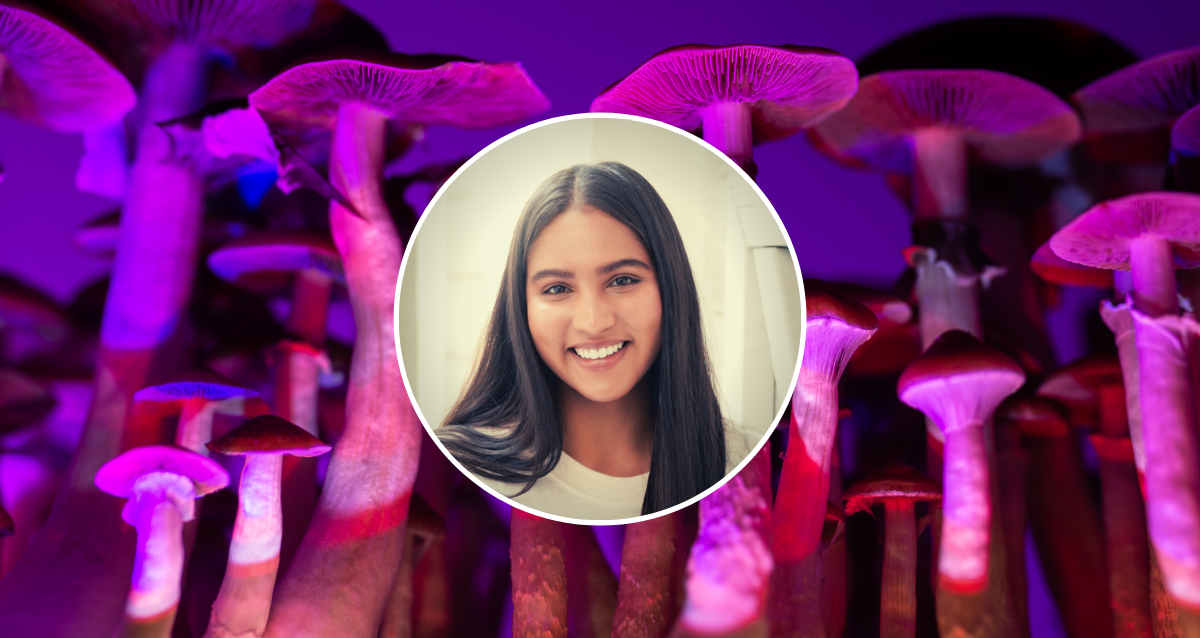 It's no secret that psychedelic mushrooms have a wide-ranging impact on our mental health and overall wellbeing. However, these entheogenic fungi also have the potential to usher us into a deeper connection to our inner self that can ignite our innate abilities to cultivate self-love and healing. When used in a regular intentional practice, psilocybin mushrooms may offer heart-opening shifts that foster long-lasting effects on our relationship and experience with our deepest selves.
Join psychedelics and wellness writer, Bre Jenkins of INWRD, as she embarks on a journey of the interconnectedness between hallucinogenic mushrooms and the healing nature of the heart. 
In this workshop, we'll examine:
The therapeutic benefits of microdosing psilocybin

Microdosing regimens and dosing

Intention setting and building a ritual

Tracking your progress 

Optimizing your routine

Heart-opening Microdosing Blends
*Psychedelic Integration Workbook included
---
Bre Jenkins
Working in the health and wellness industry for over nine years, Bre has gained a substantial amount of knowledge when it comes to taking care of the mind and body.
She is currently a freelance writer for several wellness and psychedelics focused platforms and offers Psychedelic Integration Support for her clients.
Bre holds certifications in KAP (Kundalini Activation Process), Reiki, Yoni Steaming, Psychedelic Integration, Health Coaching, and more. Through both her personal experience and professional training, Bre is helping others achieve balance through psychedelics, authentic self-expression, and KAP.
Website: Goinginwrd.com
IG: @brejenkins
---
Additional Information: 
We have reserved tickets for people with limited means. Email us at: Learn@thealchemistskitchen.com to redeem
Please note, tickets are limited and are first come first serve. After you complete your payment, you will receive a confirmation email with the Zoom Login Information
Can't attend in real time? No problem! A recording will be sent to you after the class.
Registration closes thirty minutes before the start of the event.
Tickets are non-refundable.