Virtual Event
New Dimensions: Gemini New Moon
May 30 @ 7:00 pm

-

9:00 pm

EDT

Virtual Event

$44.00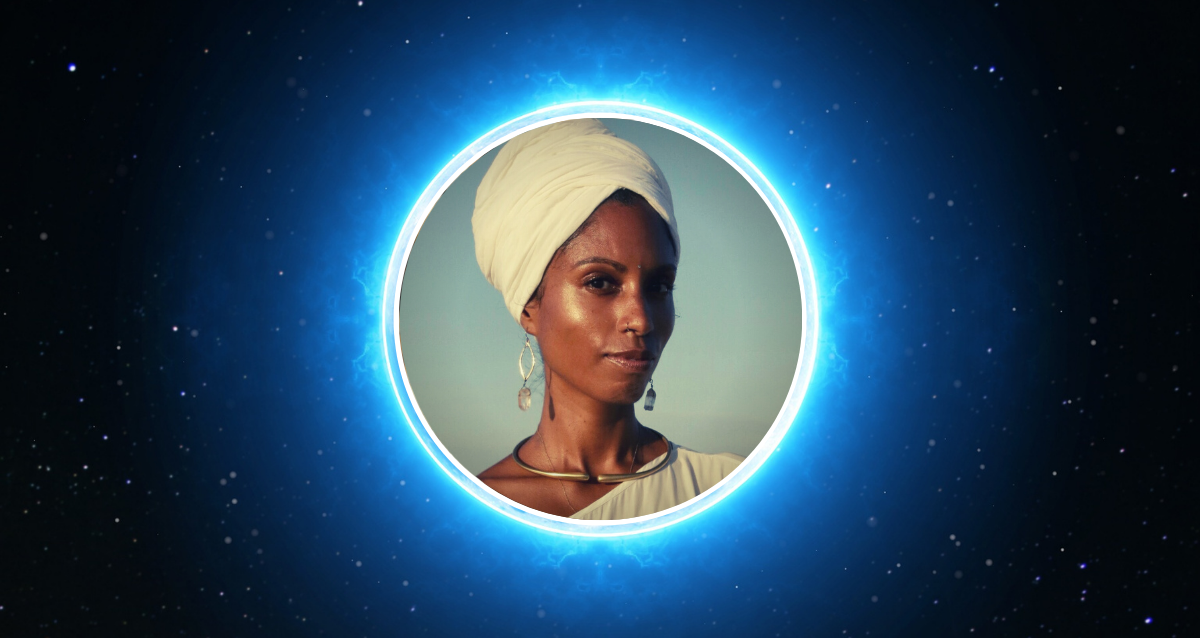 Under this New Moon, we are delivered out of the Eclipse Passage we have been navigating since April 1st.
It is a brand new beginning, whether you feel it or not. This journey has been an alchemical metamorphosis of the highest order, not for the faint of heart so congratulate yourself.
The skin we've shed, the ways we've been stretched inside and out, is profound, to say the least.
Brilliant attunements and alignments have allowed us to fully embrace and embody the truth, as we step forward in a new skin, ready to expand and transcend through new dimensions of consciousness.
We are coming home to ourselves through a multidimensional journey of unfamiliar landscapes and unexpected twists and turns.
These last months have taken us out of that comfort zone and into the darkness of mystery, swimming below the surface-level appearances into our innermost hidden pockets of emotional currents that reveal the suppressed data-warehousing locations, embedded within muscle memory…ultimately cracking open the safe and setting ourselves free….as freedom flows, we are liberated.
Learning through the process to transcend our current suffering, not by avoiding or denying, but by being fully present. So today Monday, May 30th at 7:30 am EST we are on the journey of the mind coming into the heart in new dimensions as we are ushered out of this alchemical womb.
We've been on an incredible journey since 4/1 with the New Moon in Aries that initiated this passage. As we come to a close, may we remember that every ending is the bridge to a new beginning in time and space.
Join Abhaijot Kaur for a special Kundalini Rebirthing as we come out of this massive womb of creation we have been navigating in, and step foot into the new dimensions of our new skin. As always come as you are, and receive what you need.
---
Abhaijot Kaur
Abhaijot Kaur is a healer, yogini, and humanitarian who has been practicing yoga since 15. She is honored to serve others through the technology of Kundalini Yoga.
A Kundalini Yoga Therapist, Khalsa Way Certified Prenatal Teacher, Sat Nam Rasayan practitioner, Radiant Child Yoga Teacher, and Holistic Gong Certified Teacher. She is a New York-based Yogini and the lead TA at Golden Bridge Yoga World Wide Teacher Training with her mentor Gurmukh Khalsa who she studied in India and currently travels with.
She has served the teachings in Uganda Africa to schools and women's correctional facilities. She teaches yoga in corporate settings in NYC, and in public schools to the children while also training the public school faculties on how to incorporate Yoga and Meditation in classrooms. She is powered by bringing inclusiveness and diversity to the world.
In NYC she serves the incarcerated women of Rikers Island in NY and leads worldwide retreats around the world. Her love affair and gratitude for Kundalini Yoga and all of its teachings continue to embody her heart, life, and classes with healing love, depth, transformation, abundance, and light.
Additional Information