Virtual Event
Potions 101: Hearth Witchery & Seasonal Intuitive Magic VIRTUAL
November 23, 2021 @ 7:00 pm

-

9:00 pm

EST

Virtual Event

$22.00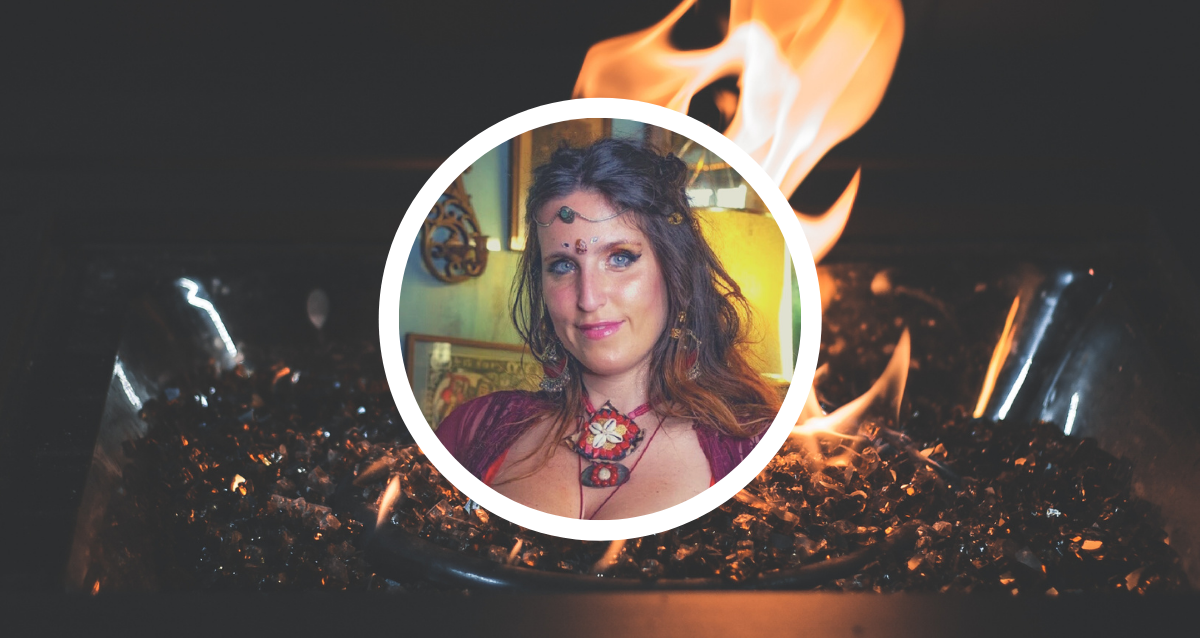 Get into the Season of Gratitude mood through integrating the time honored traditions of the Old Ways. 
As the last embers of October's frenzied festivities burn off and recede into the memory of Days, we come to face the growing starkness and sacred quiet of November. In this two hour Seasonal Intuitive Magick workshop, we will cover several preparations to ready ourselves – body, mind, and spirit- to open to Winter's frosty homecoming and all the rich gifts that lie therein. 
In our time together we will:
 Channel our inner Hearth Witch to sustain us for the coming season through a ritual connecting us to the element of Fire. 

Craft a delightful warming herbal Potion, customizable to taste and individual constitution.

Explore the myths and lore associated with this special moment in the Wheel of the Year, specifically the archetype of the "Crone", her manifestations across cultures, and how we can connect with Her on our altars.

Dive into Practical Magic! Ground and truly deepen our sense of gratitude by calling upon everyday items in our culinary cupboards as the Magickal kitchen objects they are; symbolizing abundance and bounty.
Recipe & ritual card gift given out at the end of our session! 
---
Rebecca Antsis
Rebecca Antsis is an interdisciplinary Alchemixtress and professional witch steeped in the transformative and performance arts. She melds her backgrounds in herbalism, theatre, religious studies, and hospitality to create prismatically potent and transmutational environments. She is Founder & Herbal Mixologist for "Elixirology", a whimsical take on herbal education and a non-alcoholic beverage program consultancy. You can find her there creating novel non-alcoholic beverage programs and teaching Harry Potter-esque "Potions 101″ workshops to groups of all ages. In Fall of 2020, she launched "L'orgasme Fleurs", a branch of Elixirology devoted to the heart space that offers sacred wedding planning, sustainable floral design, and a pop-up flower elixir bar exclusively serving aphrodisiacs. In addition to potion-making, Rebecca Antsis is also the creative director of "Kairosthymia", a ritual theatre group, mystery school and traveling divination installation that focuses on sacred calendars, recovering ancient wisdoms, women's circles, and astro-herbalism.
IG: Elixirology
Website: Elixirology
---
Additional Information
After you complete your payment, you will receive a confirmation email with the Zoom Login Information
Can't attend in real time? No problem! A recording will be sent to you after the class.
Registration closes on November 23rd at 6:30 PM EST
Tickets are non-refundable.
We have reserved tickets for people with limited means.  Email us at: Learn@thealchemistskitchen.com to redeem.  Please note, tickets are limited and are first come first serve.