Sacred Medicine Song Circle: Guided by Andrea Calderón
May 19 @ 7:00 pm

-

9:00 pm

EDT

$22.00 – $66.00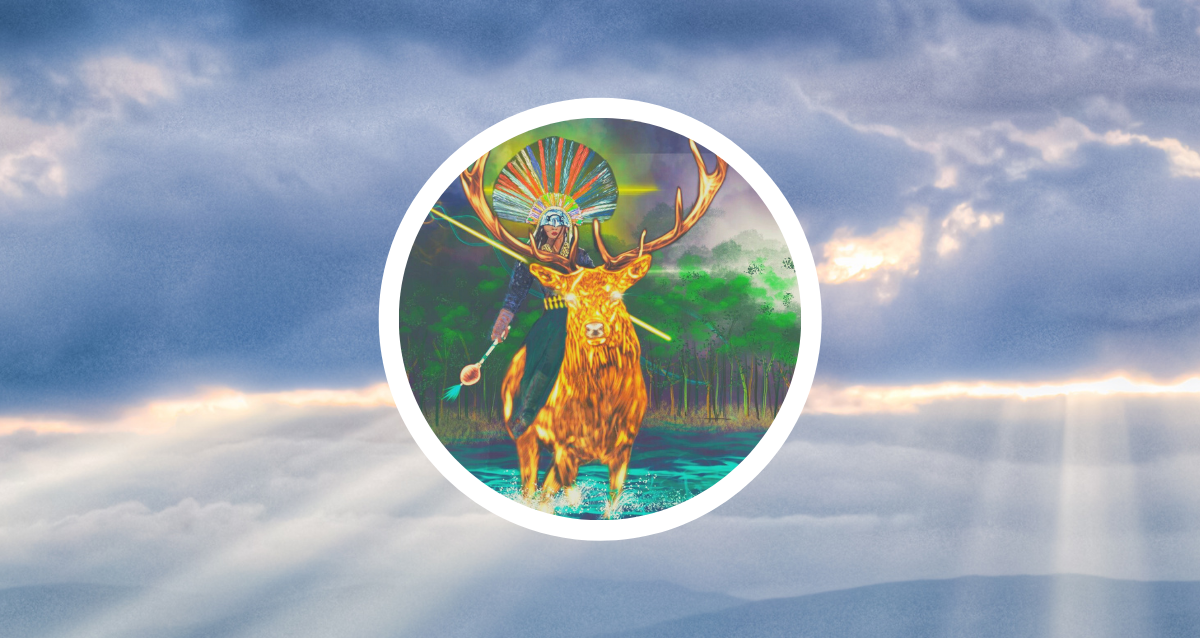 Join us at our Elixir Bar for a song circle ceremony with the instruction of Native American sacred medicine songs. 
We are inheritors of the dreams of our Grandfathers. We carry, in the voice of our Sacred Chants, the living memory of our Ancestry. The sacred breath of life respires and whistles through our hollow bones and the Spirit remembers, singing to the creation and to the origin of all times, honoring the ancient knowledge and throwing arrows for the well-being of human beings and all our relations.
We sing to the Wind, the Water, the Fire, the Earth, our givers of life, and our medicines; honoring and perpetuating our time, planting dreams, and clearing the path.
Singing through the Altar that is our heart, we honor the sacred duality, Heaven, Earth, our Father, and Mother; our voice calling for memory, for truth. Singing, we appreciate our life in celebration of the Great Mystery itself, traveling the path of knowledge in our blood.
The power of our sacred songs shows us a place and space of peace and understanding, expanding the memory of wisdom, the vastness of the stars, and the universe.
In this sacred circle, we will be sharing traditional songs in our native languages and songs that we have received and that are medicine for our people.
We will give instructions to play the water drum and rattle.

 We will speak about the ancient knowledge of these Sacred Instruments 

and how to pray and use them as our Ancestors did.

 We will share songs for Medicine Ceremonies, for Temascal (sweat-lodge), and

for our Sacred Chanupa, so you can record and learn, thus creating a

relationship, a path, a knowledge so that the vibration of our voice echoes 

medicine and truth.
All family of all conditions and ages are welcome to this Circle of Sacred Chants
Mitakuye Oyasin ~ For All Our Relations
---
Andrea Calderón  B, "RainCloud"
Andrea was born in Colombia and has been walking the road of Traditional Medicine for more than 15 years. As a Medicine Woman and a spiritual healer, she prays and guards different altars of Native American tradition and Andean cosmology. In partnership with her companion Santiago Andrade León, they lead the church of the Sumak Kawsay, protecting Andean rituals and tradition.
AyaPuma Samay (a primary forest mountain in the Ecuadorian Andes) is the ancestral land where they lead Vision Quest and Sundance. NinaUrcu Vision Quest in Sicily, Italy is an Altar where they work for the preservation of ancient traditions, Andean Altars and alliances with other indigenous cultures. Andrea is a guardian of several different altars and circles. She is renowned for her ceremonies and temazcals with Awakolla and her songs for sacred medicine circles.
IG: Andrea Calderón
Youtube: https://youtu.be/Oobbk-kOLcY
---
Additional Information
The maximum number of people allowed in the space is 30-people. Our staff will be monitoring the flow of foot traffic in the space.
Please email learn@thealchemistskitchen.com for additional questions