Virtual Event
Scorpio New Moon: The Hidden Potential of Shapeshifting
November 4, 2021 @ 7:30 pm

-

9:00 pm

EDT

Virtual Event

$25.00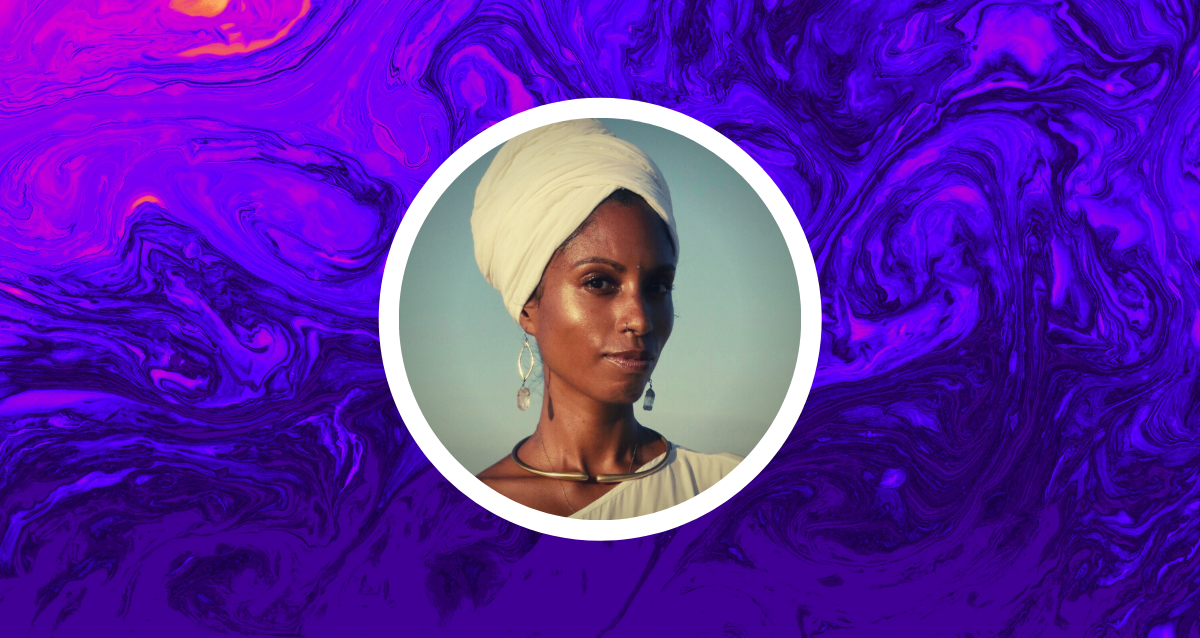 Here we are! This New Moon, 13 degrees Scorpio with a Uranus bridge, ushering us through the Scorpio Wormhole passage which lasts until January 2, 2022. We are navigating this time, in this dynamic year, with more awareness and mindfulness as we go through the thick of this massive year. As we begin to deep dive behind the scenes, the unconscious & the underground teaches us how to cultivate trust and safety.
All of the work we have been doing this year has strengthened our foundation and inner orientation point of the heart space; We are all being tested in this moment of time as we enter the passages of this Scorpio New Moon and begin to work more deeply with Pluto Energy. We are reminded that things are fluid and can shift on a dime and so, if we are oriented in safety externally (the surface), this passage will reorient ourselves internally – the source of everything anyway.
Scorpio territory is all about transformation, metamorphosis and alchemy. We are in such a moment of quickening, accelerated amplification, and accelerated transformation. It is an important time to find a new concept (Uranus) on how we can eliminate it instead of having to go through everything by unpacking, and purging, moment to moment. There is an opportunity with this Moon that we can access a higher level of transmutation which is really what Scorpio Energy and alchemy is all about.
We can awaken ourselves to our highest frequency and can awaken ourselves to our own Dharmic Node, allowing our own inner operating system to awaken and shift. Remember, sometimes things don't fit exactly the way they are; it doesn't mean that it has to be taken out to the curb. Rather, sometimes we can find a new way of looking at things & in that moment we will find there are billions of possibilities of how it might be a yes.
There is so much right now that is hidden, and hidden potential lies in the little dimensions…which are actually huge between the cracks. Can we allow our new perception, inside of our own lens, to perceive and digest information at an elevated frequency of love without having to change anything? That's how we become shapeshifters of hidden potential.
The Alchemical lens looks into the empty spaces, looks through the veils, and communes into the potential within all things solid. Now we can shape shift and access our true node, while letting go of the gravity of all of that Karmic residue, debris, and all the old grooves of how we have been operating on automatic pilot.
Join Abhaijot for a New Moon alchemical kundalini new moon journey under this ramped up energy in time to bring us through the mighty Scorpio energy of Potential. As always come as you are and receive what you need. Please bring a candle, journal, and any herbs you work with to your alter or mat.
---
Abhaijot Kaur
Abhaijot Kaur is a healer, yogini and humanitarian who has been practicing yoga since 15. She is honored to serve others through the technology of Kundalini Yoga.
A Kundalini Yoga Therapist, Khalsa Way Certified Prenatal Teacher, Sat Nam Rasayan practitioner, Radiant Child Yoga Teacher, and Holistic Gong Certified Teacher. She is a New York based Yogini, and the lead TA at Golden Bridge Yoga World Wide Teacher Trainings with her mentor Gurmukh Khalsa who she studied with in India and currently travels with.
She has served the teachings in Uganda Africa to schools and women correctional facilities. She teaches yoga in corporate settings in NYC, and public schools to the children while also training the public school faculties on how to incorporate Yoga and Meditation in class rooms. She is powered by bringing inclusiveness and diversity to the world.
In NYC she serves to the incarcerated women of Rikers Island in NY and leads world wide retreats around the world. Her love affair and gratitude for Kundalini Yoga and all of its teachings continues to embody her heart, life and classes with healing love, depth, transformation, abundance, and light.
Website: Iheartkundaliniyoga.com
Website: Kundalinimysticaladventures.com
---
Additional Information
We have reserved tickets for people with limited means.  Email us at: Learn@thealchemistskitchen.com to redeem.  Please note, tickets are limited and are first come first serve.
After you complete your payment, you will receive a confirmation email with the Zoom Login Information
Can't attend in real time? No problem! A recording will be sent to you after the class.
Registration closes on November 4th at 7:00 PM EST
Tickets are non-refundable.