Tiger Balm: A Ceremony to Acknowledge Grief, Heal and Celebrate AAPI
May 20, 2021 @ 7:00 pm

-

9:00 pm

EDT

$10.00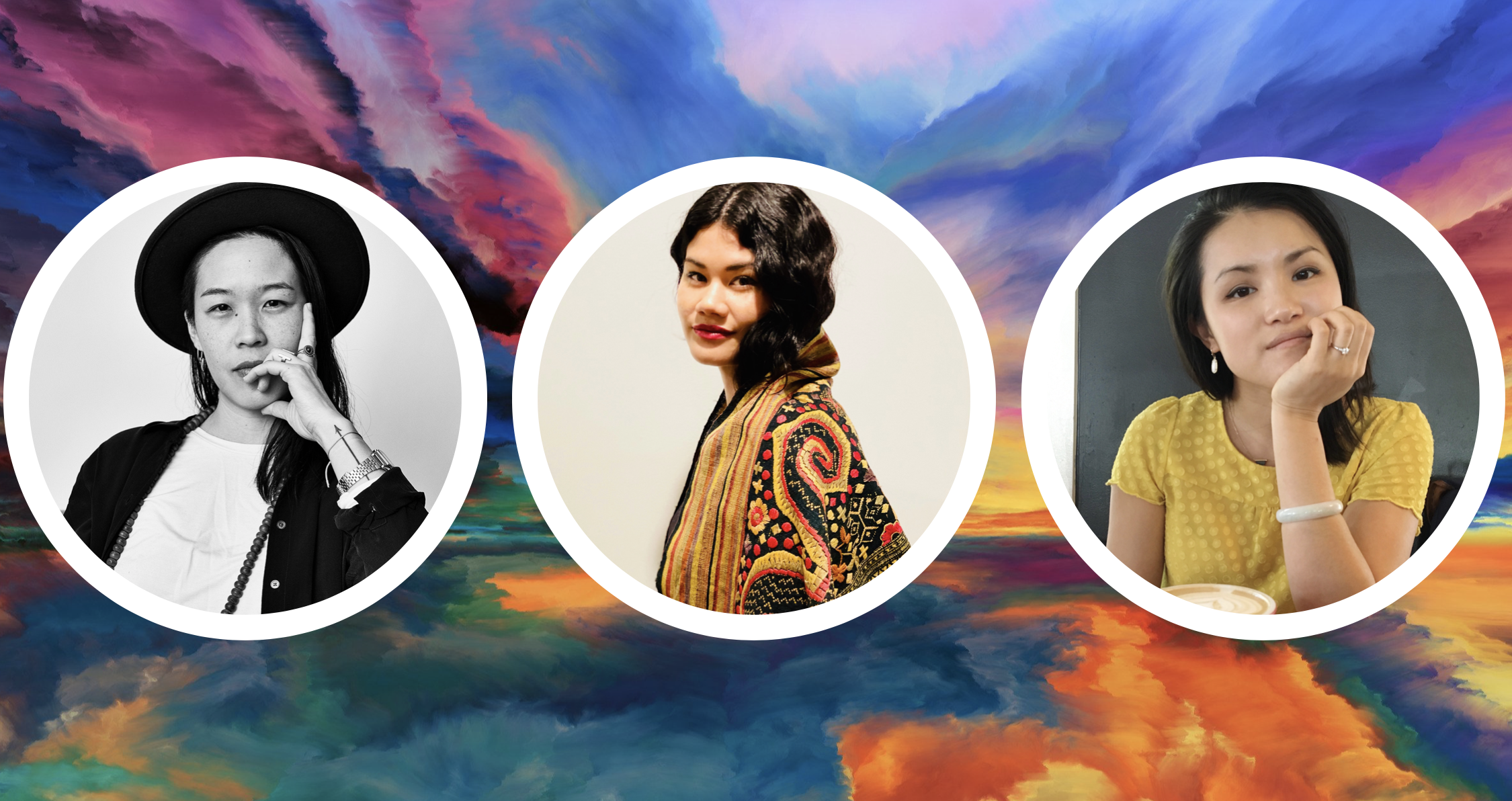 We come together to create a supportive space for/by AAPI to amplify our well being. Grief reveals itself in many ways and various expressions. The salve that soothes our losses can be through acknowledging, reflecting, writing, and speaking our grief. Applying awareness and wisdom to the perceptions of our external experience can allow us to plant the alternatives that ultimately liberate us.
In this two-hour long ceremony, we will use creative exercises, generative writing prompts to access and reflect on our grief, access deep insights from a Tibetan Buddhists lens and apply it to a personal practice, and experience a guided Meditation to set our intentions and motivations to extend loving-kindness and compassion to ourselves and others.
We invite you to bring your elders to share in this opportunity to heal.
Please bring a journal, a writing tool, and anything else that may bring you comfort and ease.
Presented by Awarehouse, guided by Mangda Sengvanhpheng, Santy Wang, and JJ Liang:
100% of proceeds will be donated to Red Canary Song. Red Canary Song centers base building with migrant workers through a labor rights framework and mutual aid. They believe that full decriminalization is necessary for labor organizing and anti-trafficking
---
Mangda Sengvanhpheng
Mangda Sengvanhpheng is an artist, healing practitioner and the founder of BACII. Her work is guided by her Laotian last name, which means "the light of the full moon." Through her creative and healing platform, BACII – she seeks to illuminate the end-of-life while exploring our relationship to our mortality.
IG: @_bacii
---
Santy Wang
Santy Wang is a first generation Chinese-American, born in Los Angeles and currently living in New York. After training as a fine artist and working in the art world, she is now producing immersive brand experiences in retail as an Experiential Producer at Nike.
While maintaining a rigorous professional career during the week, Santy also maintains a consistent spiritual practice through the study of Tibetan Buddhism and daily meditation. Santy completed Three Jewels' 200-hour meditation teacher training in 2018 and has regularly been teaching meditation classes at Three Jewels and Round Glass, as well as continuing to support Three Jewels' Meditation Teacher Training program.  
IG: @11x1x11
---
Jingjing (JJ) Liang
Jingjing (JJ) Liang is a first generation Chinese-Canadian, born in Tianjin, China. She immigrated to Toronto, Canada with her mother at the age of 12 and currently lives in New York. JJ is an attorney, a certified yoga and meditation instructor, and a lover and supporter of the arts. JJ is a graduate of the 200-hour yoga teacher training and the 200-hour meditation teacher training at Three Jewels, and currently teaches at Three Jewels, Awarehouse and Alt Yoga Collective. When she is not teaching yoga or meditation, JJ is providing legal advice to her clients and enjoying the simple things in life with her partner and their dog, Lucy.
IG: @come.back.om
---
Awarehouse is a transformation studio that offers foundational mindbody practices for all to experience the joys of healing, growth, and awakening.
IG: awarehousenyc
---
Additional Information
You will receive the Zoom Login Information via email.
Guests are strongly encouraged to attend this event in real time.  Recordings will not be provided.
Registration for this ticket closes on Thursday, May 20th at 7:00 PM EST.
Any additional questions, comments, or concerns can be emailed to: Learn@thealchemistskitchen.com