Tulipe Fièvre and The Art of Connecting the Senses
November 20, 2021 @ 5:00 pm

-

6:30 pm

EST

Free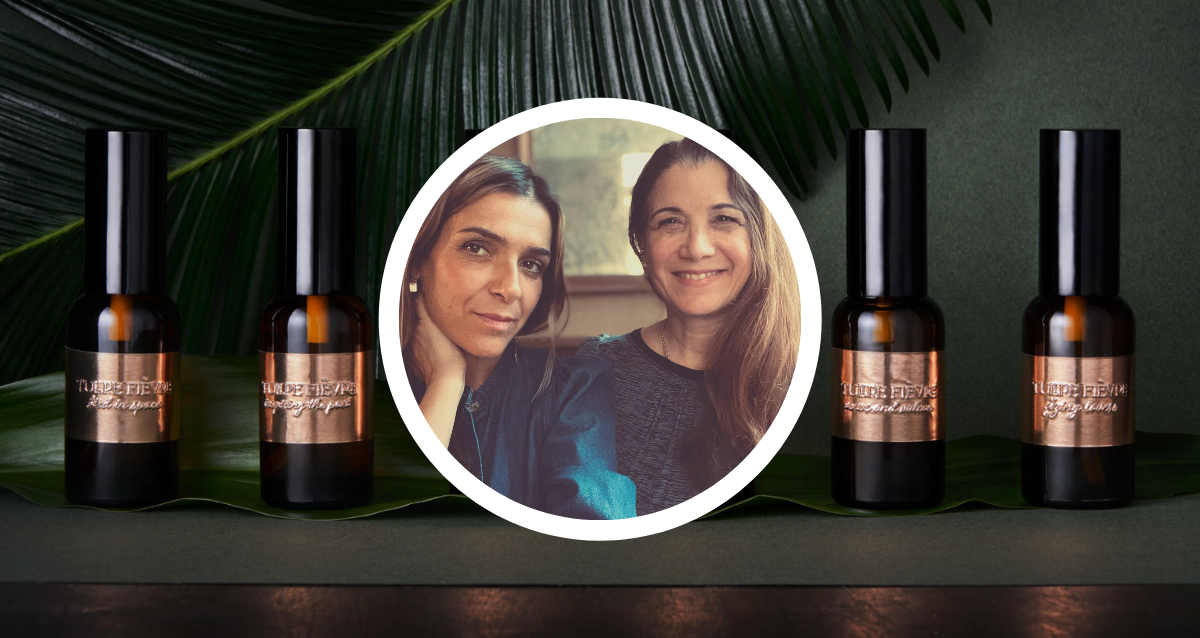 Ground yourself and reconnect this holiday season with personalized natural perfume from Tulipe Fièvre. 
Join founders Barbara and Laura in a Q&A about the intention behind Tulipe Fièvre: a delicately sensual line of perfume oils, free of synthetics. Their fragrances contain only organic, sustainable essential oils and absolutes. Tulipe Fièvre practices slow beauty, which, like slow fashion, is about investing in products that have been lovingly crafted using sustainable methods and intelligently sourced ingredients.
The conversation will explore how scent affects our mood, how each oil blend can trigger your memory and emotion, and how the body reacts to smell. Each guest will be be able to interact with the products, smell and test them to find a scent they most connect with emotionally/mentally. Tulipe Fièvre will be available for purchase through the holidays at their month long pop-up at The Alchemist's Kitchen.
For those joining us in person, you will have the chance to win a fragrance to take home! Or you can join via Instagram Live. 
---
Tulipe Fièvre
Tulipe Fièvre was born of a friendship between two women with deep roots in fine arts, fashion & beauty, with a genuine passion for a sustainable life in sync with nature. We are natural perfumers, what we put on our body is just as important as what we put in it. Selecting what we eat is an intimate act and the origin and natural freshness of our food are integral parts of its aroma and taste. Our fragrances follow the same principles. Tulipe Fièvre scents are composed of the most precious essential oils. They are expressions of nature's most ethereal, olfactory beauty! Their aromatherapy properties resonate deeply within our bodies. Humans are natural beings, neither manufactured or synthetic. Their fragrances are a sublime and authentic expression of our natural world.
IG: Tulipe Fièvre 
---
Additional Information
This is an In-Store Event. Please join us at 119 Crosby Street, New York, New York.
We are a space currently honoring social distancing and CDC Guidelines. Masks are optional, but strongly recommended for those who are not vaccinated
Please email learn@thealchemistskitchen.com for additional questions