Virtual Event
SubLunar Eleven: Trust
January 12 @ 7:30 pm

-

8:45 pm

EST

Virtual Event

$25.00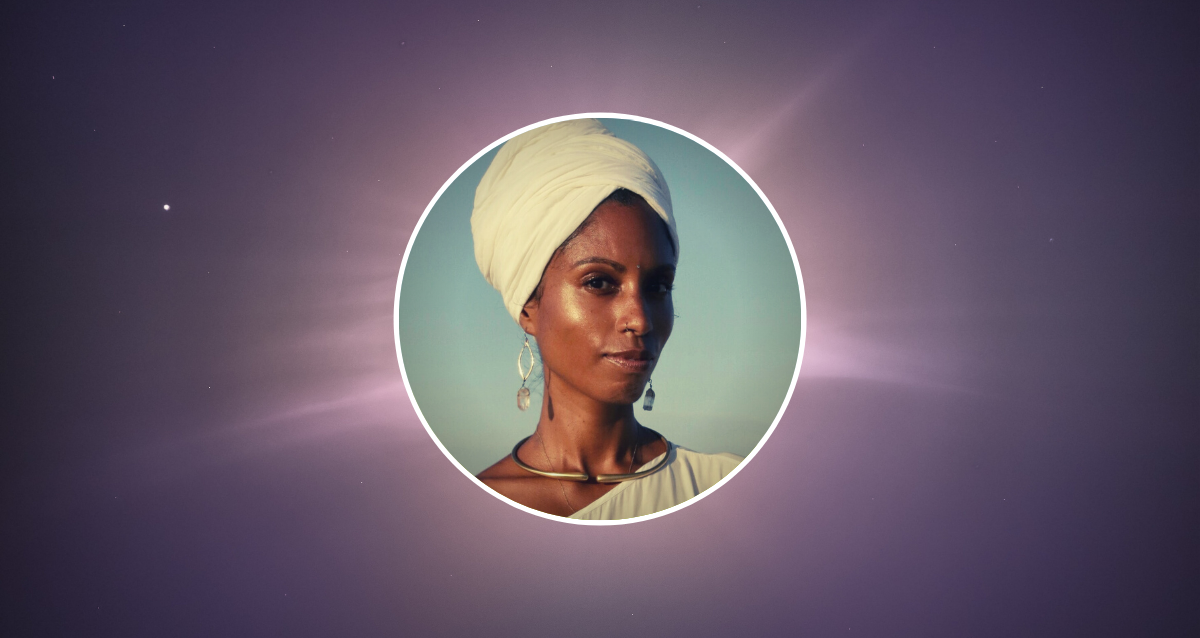 The Sublunary is the Moon's orbit and it's influence between the Earth and the Moon. The Eleventh day of the Moon's orbit is known as a day of embodied light and spiritual purification, birthing us through the transcendence of the New Moon. It is influenced on helping our higher level of consciousness collaborate even deeper on a cellular level, where we can truly embody the light consciousness of the moment in time.
On this 11th Day of the Lunar light, through an embodied practice where we will hold a space of deeper refinement and co-creation with our new template we are now navigating in, in trust. This Kundalini attunement and 11 minute practice that you will leave with, and carry you, for 11 days.
In this SubLunar Eleven we will unify the Lunar coding of the New Moon in Capricorn that Delivered us into our blank new canvas into the New Year out of the Scorpio passage, we are truly walking in New Skin, with a new foundation that is being formed moment to moment that we have NEVER navigated before. This 11th day practice will open us to TRUST in what we were delivered through during the Capricorn New Moon January 2nd.
*Suggestions for this particular day is to fast on liquids for heightened attunement, deeper self realization and purification is optional but encouraged*
---
Abhaijot Kaur
Abhaijot Kaur is a healer, yogini and humanitarian who has been practicing yoga since 15. She is honored to serve others through the technology of Kundalini Yoga.
A Kundalini Yoga Therapist, Khalsa Way Certified Prenatal Teacher, Sat Nam Rasayan practitioner, Radiant Child Yoga Teacher, and Holistic Gong Certified Teacher. She is a New York based Yogini, and the lead TA at Golden Bridge Yoga World Wide Teacher Trainings with her mentor Gurmukh Khalsa who she studied with in India and currently travels with.
She has served the teachings in Uganda Africa to schools and women correctional facilities. She teaches yoga in corporate settings in NYC, and public schools to the children while also training the public school faculties on how to incorporate Yoga and Meditation in class rooms. She is powered by bringing inclusiveness and diversity to the world.
In NYC she serves to the incarcerated women of Rikers Island in NY and leads world wide retreats around the world. Her love affair and gratitude for Kundalini Yoga and all of its teachings continues to embody her heart, life and classes with healing love, depth, transformation, abundance, and light.
Website: Iheartkundaliniyoga.com
Website: Kundalinimysticaladventures.com
---
Additional Information
We have reserved tickets for people with limited means.  Email us at: Learn@thealchemistskitchen.com to redeem.  Please note, tickets are limited and are first come first serve.
After you complete your payment, you will receive a confirmation email with the Zoom Login Information
Can't attend in real time? No problem! A recording will be sent to you after the class.
Registration closes thirty-minutes before class begins
Tickets are non-refundable