Some people live for the holiday season. They're ready to soak up every last drop of joy this year offers. Others, however, end up with dread, panic, stress and the holiday blues. The weeks leading up to and beyond this time of year can be very challenging for our physical and emotional health. Others land in the middle; people who can grin and bear it but end up feeling run down, overwhelmed, and ready for the season to end.
Understanding what's happening and learning coping mechanisms prepares you with tools that can ease some of the holiday blues and comfort you in knowing how normal these feelings are.
What is Seasonal Depression?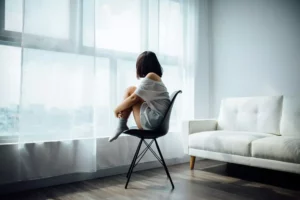 The reasons why people experience seasonal depression are as diverse as those affected by it.
One of the causes is a condition known as Seasonal Affective Disorder, or SAD, which has less to do with the feelings associated with specific holidays and more to do with less exposure to sunlight. The symptoms of SAD can look very similar to clinical depression. These symptoms include feelings of anxiety and melancholy, as well as exhaustion, irritability, and changes in appetite.

Many people have mild winter blues symptoms like the urge to spend just a few extra minutes in bed.

Stress is frequently to blame for people's seasonal blues, mainly if those blues are triggered expressly by the holidays. During the holiday season, we tend to have very high expectations of ourselves: we want to find the perfect gifts for everyone that are in our budget; we want to go to and even host parties and get-togethers; we want to move around to see friends and family (and deal with those friends and family members as well as all the issues that come along with that!). There is an expectation of being able to accomplish all of these things without falling short and without it costing our well-being.

The passing of a loved one, a relocation that separates us from our family and friends, a divorce, or any other significant life changes may cause us to experience loss or grief during the holiday season.

Some folks don't feel like they have any connection to the holiday at all. They may have different religious or ideological ideas. Someone unable to participate in traditionally observed holidays may experience feelings of isolation and melancholy. People who do not believe in the commercialization associated with the holidays or who had negative experiences with the holidays during their childhood are likelier to feel down during this time of year.
Seasonal Slump Solutions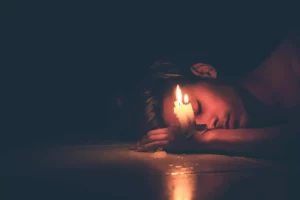 As varied the causes, so are the solutions. There is a wide variety of potential solutions. When dealing with feelings throughout the season, each person needs to curate their self-care plan. 
Here are some things that might assist add a little bit of joy to the season and leave the holiday blues behind:

Reinforce yourself: Skimping on nutrition might be easier if you're feeling down in the dumps. Some people will struggle to resist the temptation to numb feelings by indulging in unhealthy foods or alcohol. However, when you are under a lot of pressure, your body needs nourishing food and good eating habits. Eating healthy meals regularly should be a significant priority, even if you feel low or under pressure. Staying hydrated is also crucial to keeping your body performing optimally and your mood balanced.

Relax: feelings of worry and depression take a tremendous toll on both the mind and the body, so finding moments of intentional relaxation is essential. Create space in your schedule every day for some quality time to unwind. You can give your mind the time and space it needs to renew by engaging in deep breathing exercises or contemplative practices. Creating space should calm your tense nerves and energize and reset your mood. Our

Joy Mushroom Tincture

is a carefully curated blend of wild-harvested medicinal mushrooms that elevate the mind and body and assist you in feeling a more profound sense of calm. If starting with a tincture seems daunting, try a

free consultation with one of our in-house herbalists to see what products might be a good fit for you. For more information on other natural remedies for beating the holiday blues, check out one of our recent blog posts.

Get moving: Moving your body is one of the best ways to lift your spirits. If you want your friendships to get stronger, a fantastic approach is to ask a friend to be your workout partner. The social component is essential since it has the potential to boost your mood and alleviate feelings of isolation and loneliness. Our collection of botanical elixirs can

help with improving your mood as well

.

Reflect: Describe the feelings you're experiencing by keeping a notebook or publishing your thoughts on a blog online. You can shed some light on the reasons behind your feelings if you examine your thoughts, reflect on your mood, and take stock of your responses to the approaching holidays. Create a list of the aspects of the holidays that give you the most cause for concern or that give you the most profound sense of melancholy. Check to see if any patterns are emerging, and see if you can make your list more actionable. You can turn the thought, "I struggle living so far away from my folks," into a resolution for the following year to connect more with family and friends.

Create your traditions: If your religious or ideological beliefs prevent you from celebrating the winter holidays, you can make your annual traditions to celebrate this time of year. You may throw a dinner party with your close friends, go on a trip, or become involved in philanthropic work for a cause near and dear to your heart. Develop your traditions for this time of year so you always have something exciting to anticipate or keep your attention focused.

Ask for help: There is no need for you to face this challenge on your own. Talk to a mental health professional if your emotions of despair or hopelessness grow more serious. If they are severe and are interfering with your career or relationships, it might indicate you need help managing your condition. You can obtain professional help, but other services in or around your community can help you get through a difficult emotional moment.