Happiness is in season, and with that in mind, we're saving you the stress of holiday shopping by giving you our Top 15 Joy-promoting Gifts to give to those dearest to you this year. Whether you're looking to increase calm for your loved ones or boost the holiday spirit– these high-quality botanical medicines, herbal remedies, and wellness-focused products got you covered. We'll have you and your giftees riding high on the holiday cheer, all the while connecting to the potent power of plants. 
Increase Calm
For your loved ones who could use a little relaxation this season, these calming gifts ease the tension of the holidays, releasing worry to the wind and allowing peace and joy to flow effortlessly. Happiness starts within, and increasing calm could be the catalyst to enhancing glee this year. While you're at it, you may want to pick one up for yourself as well.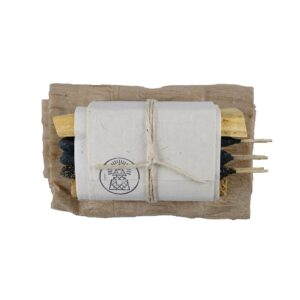 De-stress with this Bath & Meditation Bundle containing scents of lavender, patchouli, vetiver, and geranium. This bundle includes hand-pressed palo santo cylinders and incense ranging from breu resin, white sage, chacrona jagube & palo santo. Supporting a women-owned business based in Nepal, each incensed has traditional Nepalese lokta paper and hand wrapped in plant dyed paper hand-scribed by local Tibetan artists. The joy of this gift goes even further by offering economic autonomy to indigenous artisans such as the Xavante, Yanomami, Mehinako, Yawalapiti, Kraho, Cinta Larga, Kaiapoi communities, and more.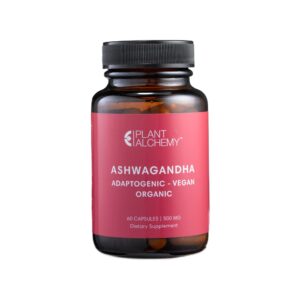 Our organic Plant Alchemy Ashwagandha Adaptogenic Capsules are quintessential when improving mood. Originating in India, Ashwagandha was an adaptogenic plant source used for centuries in traditional medicine. These capsules go through a complex extraction process, creating high potency relief at 500mg per dose. Used to improve our natural response to stress and enhance mental clarity, Ashwagandha is a no-brainer when it comes to increasing calm.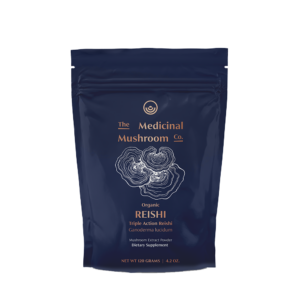 Improving your mood just got easier with this organic Reishi Triple Action Mushroom Powder. This versatile, balancing, potent blend is mixed in teas, tonics, broths, and more, creating the perfect way to cultivate calm. As a natural adaptogen, reishi supports homeostasis and helps the body resist physical, chemical, and biological stressors. As if that wasn't enough, this formulation is rich in bioavailable vitamin D2 from organic white button mushrooms giving you that boost in energy needed for the holidays. This essential vitamin converts to Vitamin D, shown to reduce depression and improve vitality. Equally, these whole-food plant sources may help with blood sugar control, so grabbing another slice of pie is definitely on the table.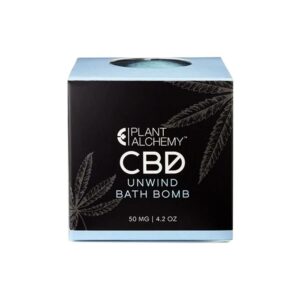 Our Plant Alchemy CBD Bath Bomb is perfect for your giftee who needs to release tension and unwind. Containing 50mg of organic full-spectrum CBD and relaxing lavender essential oil, this bath bomb is the ideal remedy for soothing the mind and body.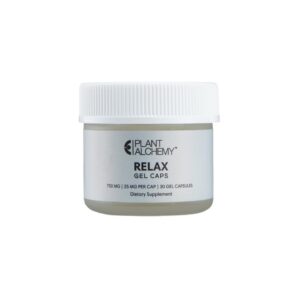 Combat the seasonal woes with our Relax CBD Gel Capsules. This high potency, concentrated, organic oil contains a controlled dosage of 25 mg per gel cap, making it an efficient pick-me-up when feeling low. Moreover, they may provide relief from chronic inflammation, pain, stress-related sleep deprivation. These capsules will have your loved ones saying just one thing– THANK YOU!
Get Into The Spirit
Sometimes it's hard to tap into the holiday cheer. Whether you're hoping to boost office morale or just spread the good vibes this year, these spirit-boosting essentials will have everyone opting in on even the silliest of festivities. So yes– you can wear that ugly sweater this season.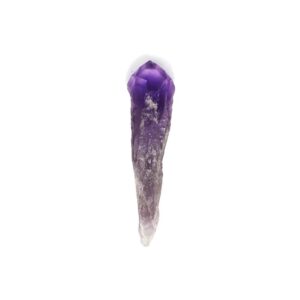 Starting us off is our Crystal Amethyst Point. This vivid purple crystal is said to have purifying, protective and healing energies. Amethyst dates back to Ancient Egypt and has a long-dated history in many cultures and indigenous communities. Additionally, amethyst promotes healing, repels negative energies, creates spiritual openness. You'll be waving goodbye to unwanted energies in no time.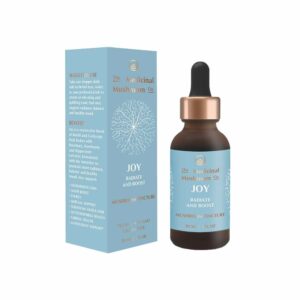 Nothing gets you in the spirit more than this Joy Spagyric Mushroom Tincture. With a curated blend of wild-harvested medicinal herbs and fungi, this tincture supports both your inner and outer vibrancy. Containing organic reishi, it acts as a precursor to neurotransmitters and endorphins that work to improve mood. While the rosemary and hawthorn berries improve serotonin production, overall cognitive health and prevent the adverse effects of stress hormones on mood. Moreover, this sustainable blend includes Cordyceps, a functional mushroom known for increasing energy production. It's added to juice, water, or teas as an uplifting tonic, genuinely making this healing combination quite literally–happiness in a bottle.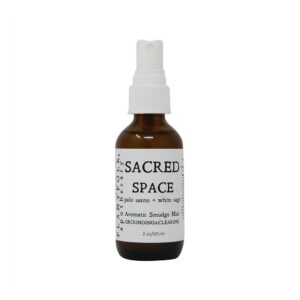 This Sacred Space Mister by Plantfolk has purifying hand-gathered herbs like white sage, palo santo, and holy basil intended to cleanse spaces, banish negative energy, and uplift spirits. Created in small batches in Taos, New Mexico, this space purifier is one of our most-wanted products. This mist clears unwanted energies around the office, house, altar, or meditation space.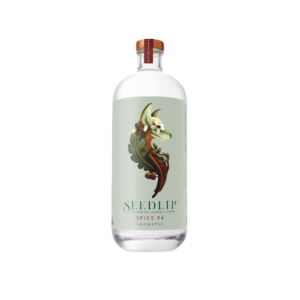 Spice 94 Aromatic Distilled Non-Alcoholic Spirit is an ideal mood booster for those who prefer a sober buzz. With notes of fresh citrus, allspice, and cardamom, this warming blend has a balanced yet bitter finish making it the perfect addition to any winter cabinet. 
For That Special Someone
When shopping for that special someone, nothing brings more joy than seeing them in theirs. These bliss-enhancing eatables will leave you both feeling euphoric and tapped into the spirit of the holiday season.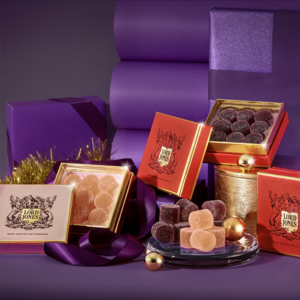 Only here for a limited time, these Lord Jones Sugar Plum CBD Gumdrops are perfect for you and your sweetheart. The flavors of luscious ripe plum and accents of ginger create an ideal delivery of your daily dose of CBD. Each gumdrop contains 20mg of potent lab-tested broad-spectrum CBD, so you both will feel the stress melt away.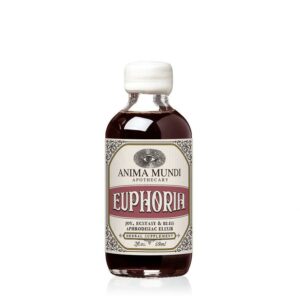 This organic Euphoria Aphrodisiac Love Tonic will bring the holiday mood to a whole new level. This stimulating tincture is plant-powered with hibiscus, Yohimbe bark, and cold-pressed goji berries produced in small batches. Mix in juice or water to enter ecstasy and stimulate the mind and body.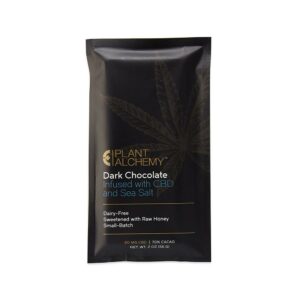 Being sweets season, our Plant Alchemy Sea Salt CBD Dark Chocolate Bar ticks all the boxes. Each bar contains 70% of high-quality raw cacao and 60 mg of full-spectrum CBD. Inspired by Ayurvedic culinary healing traditions, our chocolate is sweetened with raw honey and made in small batches creating zen and uplifting experience in each bite.  
Gifts That Keep On Giving
If you're hoping to make a long-lasting impact, these deeply healing gifts could do the trick. Nothing says the holidays like the joy that has the potential to last a lifetime.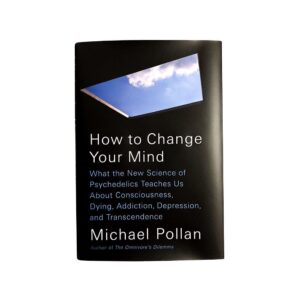 Michael Pollan explores psychedelic drug research in this book, "How to Change Your Mind." Unlocking the keys to consciousness and transcendence; readers go through the evolution of psychedelic research from the hallucinogenic toad 5-MeO-DMT, psilocybin, LSD, and more. As a New York Times bestseller, this novel offers an immersive look inside mysticism and plant medicine, opening a new way to perceive and create happiness.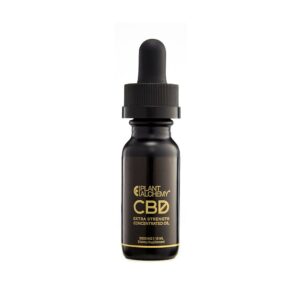 Our Plant Alchemy Concentrated CBD Oil – 2,000 mg is intended to soothe achy muscles and joints, alleviate stress and anxiety, and lower inflammation. With each drop containing 6 mg of CBD rich in natural terpenes and phytocannabinoids. Cultivated and grown using regenerative practices in small batches with maximum extraction, this potent oil is made for daily use to get through the most eventful season of the year.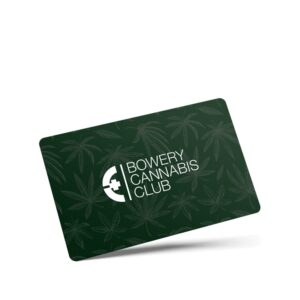 Finishing out our list is the ​​Bowery Cannabis Club Annual Membership. For those realizing the healing power of cannabis, this membership connects, educates, and serves the cannabis community. It includes 20% off on CBD, education from leading experts in cannabis, member-only events, important cannabis news not reported in mainstream media, and chances to get your questions answered by herbalists and botanical experts. Truly a gift that keeps on giving, this cannabis community brings together life-long connections, education, and healing.