It can be relatively easy to experience medical benefits from cannabis. A puff or two of tetrahydrocannabinol (THC)-rich flower can do the trick for a lot of people.
Smoking marijuana, however, is not the be-all and end-all of cannabis therapeutics. There are many ways to experience the medical benefits of cannabis, and some of them are even non-intoxicating.
In recent years, the advent of potent cannabis oil concentrates, non-intoxicating cannabidiol (CBD) products, and innovative, smokeless delivery systems have transformed the therapeutic landscape and changed the national conversation about cannabis.
It's no longer a question whether marijuana has medical value. Now it's about figuring out how to optimize your therapeutic use of cannabis to suit your lifestyle and situation.
DOCTORS AND CANNABIS DOSAGE
Optimizing therapeutic cannabis use can be a challenge – for doctors as well as patients. Most physicians never learned about cannabis in medical school and, according to a 2017 survey, few feel they are qualified to counsel patients about dosage, CBD:THC ratios, different modes of administration, and potential side effects.
"Dosing cannabis is unlike any therapeutic agent to which I was exposed in my medical training," says Dustin Sulak, D.O., the director of Integr8 Health, which serves patients at offices in Maine and Massachusetts. "Some patients effectively use tiny amounts of cannabis, while others use incredibly high doses. I've seen adult patients achieve therapeutic effects at 1 mg of total cannabinoids daily, while others consume over 2000 mgs daily without adverse effects."
Cannabis comes in many different forms with a wide range of potencies, and its production and distribution have yet to be standardized in states where cannabis is legal for therapeutic use. So what's the best way to proceed when it seems like cannabis dosage is all over the map?
Want to learn more about Dosing CBD as well as other wonderful articles related to CBD, psychedelics, and science? Find the rest of these wonderful facts and more in the full article at Project CBD!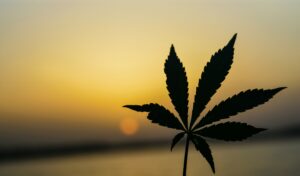 ---
Originally published by Project CBD at "CBD Dosing". Reprinted with permission.
---