Be Your Most Authentic Self
Full Moons are a time of culmination and completion of cycles that call our attention to turn inward and reflect on what is no longer serving our growth and development. We are reminded during this time to slow down and allow things to reveal themselves so that healing and transformation can occur. The energy of a full moon is Yin centered; it is a time of rest, reflection, and release to aid in the manifestation process. 
We have a dynamic Full Moon taking place in the sign of Leo on Sunday, February 5th- and in true Leo fashion, expect things to get a bit dramatic!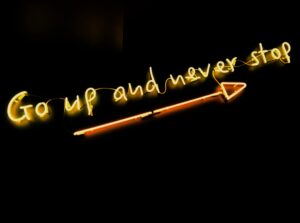 When the powers of Leo and Aquarius come together, it makes a dynamic, energetic pairing. Aquarius is masculine, fixed, air, and co-ruled by both Saturn and Uranus. Aquarius is the intellect, ruling the crown chakra and the third eye of higher levels of consciousness and knowing. Leo represents the heart chakra, presence, vitality, and self expression. Aquarius represents uniqueness and authenticity. 
Together, these two planets are encouraging us to courageously step forward in our power and personal truth to connect with others for a higher purpose.  
The Power of Love 
The struggle between these two signs is that both Aquarius and Leo can remain prideful in their ways of movement and action. The two can only find common ground when they balance the mind and the heart. We need the Leo energy of self respect, dignity, and power to push forward with our visions, hopes, and dreams for the future.  
The Leo Full Moon is a beautiful opportunity to heal our insecurities and inner child wounds that prevent us from being a leader in our own life. Together, Leo and Aquarius can push us to higher heights on our self worth and righteousness journey. 
Questions we can ask ourselves during this intense moon energy are:
Where is my heart guiding me? Where have I not been living in my most authentic truth? How can I show up for myself and my community?
Chiron in Aries is also aspecting this full moon, helping us to courageously move from our heart, and find strength in our truth. Uranus in Taurus is squaring this Full Moon, so expect a little discomfort, and try to find new creative ways to solve problems. 

Ways to Harness this Leo Full Moon Energy
Leo's colors are yellow/gold or white. Leo rules the heart, solar plexus, and crown chakra. Focus on opening these chakras up during this time.

Some crystals to work with are Tigers Eye, Carnelian, or Peridot.
Find your tribe! Connect with others who share a common goal. This can be the spark to work with a team and create something beautiful.
Get out of your head. Get creative. Feel worthy of expressing and sharing your ideas with the world!
Cacao is a beautiful heart opener to work with during this time.