Cannabis potions are quickly becoming popular among users looking to experience the therapeutic benefits of cannabis without experiencing the intoxicating effects. Microdosing is a great way to get the most out of the plant's benefits, and using concentrated oils is an easy and effective way. Together, discovering the power of cannabis potions and microdosing will be as easy as drinking water!
What are Cannabis Potions?
Cannabis potions are a form of cannabis-based medicine made from cannabis extracts and tinctures. Tinctures are highly concentrated liquid extractions of the therapeutic compounds found in cannabis, such as cannabinoids and terpenes. 
Cannabis potions are used to achieve various effects and can be microdosed for therapeutic purposes. These tinctures are available in various forms and can be administered in various ways, including under the tongue, orally, or mixed into food and beverages. Cannabis potions can also be smoked, vaporized, or added to topicals for local application.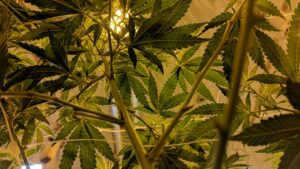 This style of cannabis administration is still slowly coming into the public eye. As more time passes and more laws are adjusted, we may see the rise of cannabis potion as a preferred method for cannabis consumption. Luckily for those who want the benefits of THC and CBD but not the intoxication, there are great products and methods for administering these cannabis potions.
Amazing Cannabis Potions for Microdosing
The Alchemist's Kitchen strives to find the perfect combinations to create the smoothest and strongest CBD oils. These cannabis potions, like our Concentrated CBD Oil, can be used to microdose and obtain the potion's effects without overwhelming your senses.
If you're interested in learning how to microdose CBD, be sure to check out our Free Microdosing Consultation! It is a wonderful resource for anyone looking to dip their toes into the microdosing world.

How to Microdose CBD
Microdosing CBD is a great way to benefit from the healing properties of cannabis without feeling overwhelmed. The effects of a CBD tincture depend on the dosage, the type of cannabinoid, and the individual's endocannabinoid system.
When it comes to microdosing CBD, you want to start with a low dose and increase it slowly until you find the best dosage for you. To begin microdosing, start with one drop of your tincture and wait about an hour to observe any effects. If you don't notice anything, increase the dosage by one more drop and wait again for an hour. Continue this process until you feel the desired effect. It's important to note that you should never exceed more than 10 drops in a single day.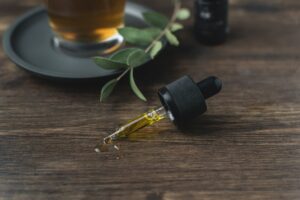 Microdosing CBD is beneficial because it allows you to experience the effects of cannabinoids at a much lower level than if you were to take a full dose. This method can be used to help manage chronic pain, inflammation, anxiety, stress, depression, and even insomnia. Taking smaller doses over a longer period allows your body to become accustomed to CBD's effects gradually.
Following the instructions above, you can effectively microdose CBD with a cannabis potion. Microdosing is an excellent way to reap the healing benefits of cannabinoids while avoiding potential side effects caused by consuming too much at once.
Learn More at The Alchemist's Kitchen
There are plenty of resources for you if you wish to learn more about the fantastic world of CBD and microdosing. Be sure to check out our Youtube Channel for educational videos and our Events Page for our next microdosing classes!