Muscle soreness, aches, and inflammation are common side effects of working out, regardless of the sport or the type of workout. While there are several over-the-counter aids available to athletes, many have side effects that are not ideal. Enter the most recent generation of all-natural, high-potency CBD supplements designed specifically for the needs of today's athletes and competitors! Here's how CBD can help muscle pain and improve your overall performance.
Cannabidiol (CBD) has grown in popularity as a natural pain reliever for people suffering from muscle pain and other health conditions. CBD is a chemical constituent of cannabis that is frequently promoted as a viable alternative to over-the-counter and prescription painkillers used in the treatment of certain health conditions.
Here we will discuss the benefits of CBD for muscle pain and inflammation. But first a little bit of science.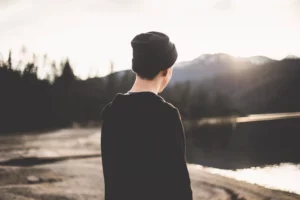 CBD is the primary ingredient in the hemp plant. This all-natural solution is becoming increasingly recognized for its efficacy in the active recovery of the body following physical stress. CBD, unlike THC, does not have psychoactive properties, which means it does not make you feel high. According to the most recent scientific research, CBD has significant health benefits, including anti-inflammatory and pain-relieving properties. CBD's distinct properties make it a powerful tool for athletes, offering significant benefits for muscle recovery and relaxation. CBD can help regulate processes such as pain, inflammation, appetite, mood, and circadian rhythms by interacting with receptors in the body and brain, providing important therapeutic benefits for anyone who needs to monitor their performance and recovery process.
CBD'S EFFECTS ON OUR BODY
CBD is a great therapeutic because of its non-psychoactive and non-addictive properties. CBD is used to treat anxiety, depression, stress, and other medical conditions in addition to treating epilepsy. There are also numerous scientific studies to back up these claims.
One study, for example, linked CBD use to a reduction in the severity of certain health conditions like hypertension, heart attacks, and strokes.
Some research has also linked CBD to appetite suppression as well as the reduction of PTSD symptoms such as anxiety, negative memories, and nightmares. 
WHY IS CBD SO POPULAR?
According to a 2014 report by the American Association of Anesthesiologists (ASA), chronic pain and related conditions affect more than 60 million people worldwide. These illnesses not only have a negative impact on life quality, but they also raise healthcare costs and reduce workplace productivity.
There are dozens of prescription and over-the-counter medications available to treat pain and inflammation. However, many of these medications have potentially harmful side effects, such as addiction and organ damage (kidney and liver).
People are now looking to CBD products and more natural herbal remedies that provide an alternative method of treating pain without jeopardizing their health.

MUSCLE PAIN AND CBD
According to one study, CBD has been shown to be effective as a treatment for muscle pain in adults. The scientists discovered that people had little chance of developing CBD tolerance. As a result, there would be no need to gradually increase the dosage. 
CBD is extremely effective after a workout. In fact, some experts believe it can help muscle development by reducing Delayed Onset Muscle Soreness (DOMS). Other natural remedies for soreness include a hot shower and a good stretch! 
But what form is most effective? Cannabidiol has a low bioavailability when consumed orally. As a result, applying CBD topically to the affected areas is going to have the most impact. When applying CBD topicals, try Cool Soothe Topical CBD Balm to the affected muscle groups.
INFLAMMATION AND CBD
Inflammation is simply the process by which the body fights off any damage to the body, such as infections and toxins, in order to heal itself. The body releases chemicals that frequently cause the immune system to respond negatively.
The entire process involves the release of specific antibodies to fight the foreign agents, which can take several hours or even days to dissipate. Chronic inflammation occurs when this response persists, leaving the body on high alert all of the time. This condition can have a negative impact on body organs and tissues over time.
The following symptoms characterize chronic inflammation:
Pain in the abdomen

Chest ache

Fatigue

Fever

Sores in the mouth

Rashes
These symptoms can range from mild to severe and can last for years if not treated properly.
According to one study, chronic inflammation may play a significant role in severe health conditions such as asthma and cancer.
HOW CAN CBD HELP FIGHT OFF INFLAMMATION?
While inflammation aids in the healing process after damage or injury, chronic inflammation can be harmful to the body's vital organs. It frequently leads to increased pain, anxiety, and depression.
Cannabidiol, on the other hand, has shown great promise as a plant-based, natural anti-inflammatory agent with few to no side effects.
A 2017 study looked at the effects of cannabinoids on male rats with osteoarthritis. After 14 days, it was discovered that applying topical cannabidiol to the affected area reduced acute inflammation. The researchers also discovered that CBD treatment reduced the occurrence of joint pain and nerve damage.
There are ongoing efforts to extend these experiments to humans so that we can get a clear picture of how effective CBD can be in treating muscle pain and inflammation.
Here's a fitness tip for you! If you have post-workout fatigue, avoid taking pain relievers such as ibuprofen and acetaminophen. While these drugs are effective for issues such as inflammation, they are ineffective after a workout. Indeed, some experts warn that using these drugs can actually inhibit muscle development. If at all possible, take a hot shower and stretch to relieve soreness, and incorporate all-natural CBD products to help with inflammation.
MUSCLE RECOVERY AND CBD
It is possible to shorten the recovery time after a particularly strenuous workout. Incorporate an active recovery technique the day after your hard workout by lightly exercising the same muscles. Use weights that are approximately 40% of your maximum weight and perform two sets of twenty-five repetitions. This will aid in the delivery of nutrients and blood to muscles, allowing them to recover more quickly.
Instead of immediately returning to your previous workout routine after recovering from a painful muscle injury or strain, gradually increase the intensity and duration of your recovery workout. This is where CBD shines, assisting with recovery from pain, soreness, or inflammation.
Always remember that quality sleep is one of the best forms of recovery. If you need help sleeping, try our Sleep Well CBD/CBN Tincture sixty minutes before bed for a calming, mind-easing, non-sedative sleep aid.