Microdosing Essentials
June 24 @ 6:30 pm

-

7:30 pm

EDT

$20.00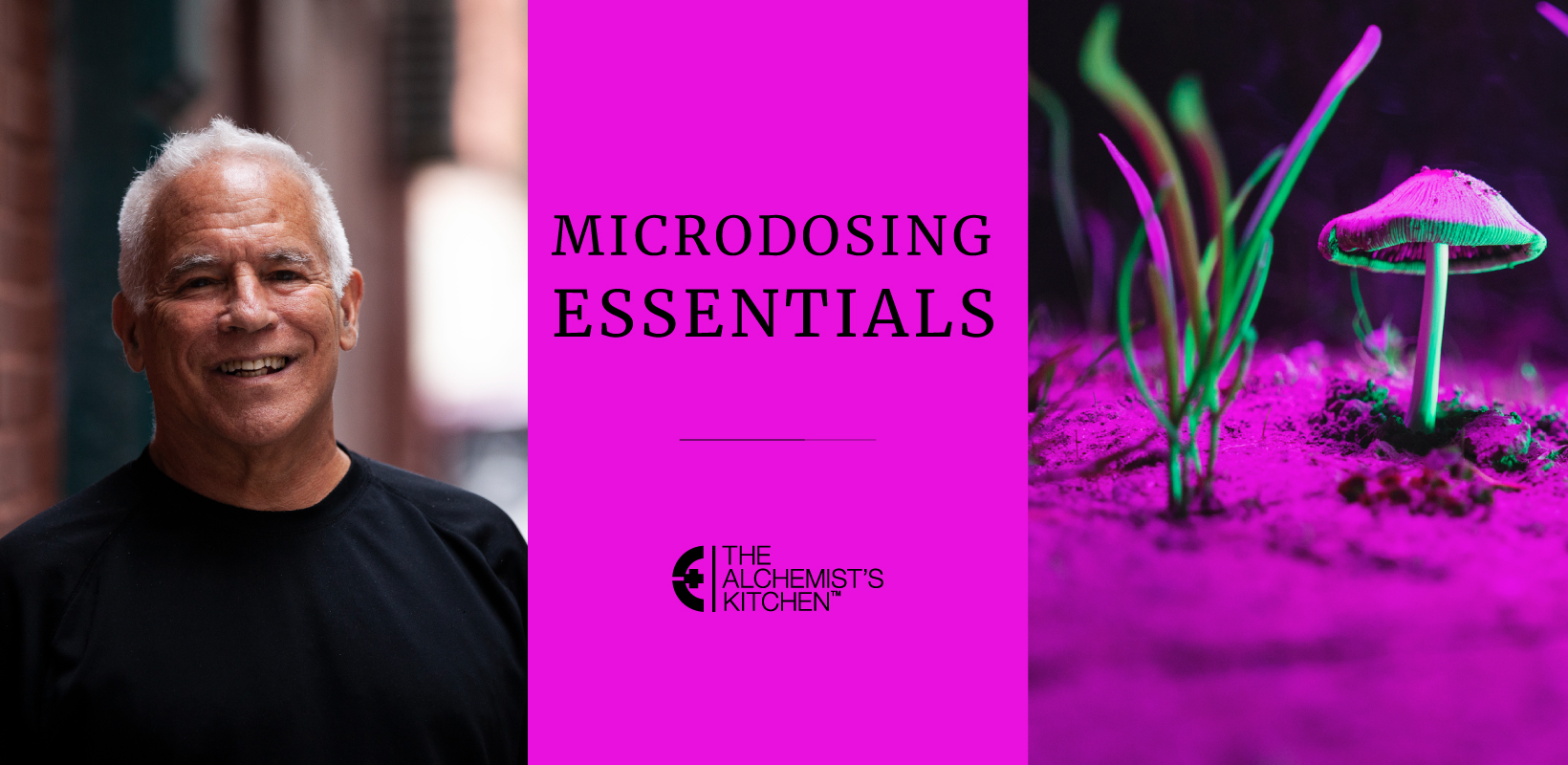 There is a groundswell of interest by many in our community to learn about the medicinal benefits that can be derived from micro-dosing plant medicines and mushrooms.
Microdosing is a practice that yields the best results when it's done over an extended period of time following a dosing scheme or protocol. The exact effects and results of this practice depend greatly on the person, the source, the quality of the substance, the dosage, and many other personal factors such as one's intention, expectations, and mindset.
Here at The Alchemist's Kitchen, we recognize that popular trends are often not fully understood, and require education. We are dedicated to keeping our growing community informed on the facts and the changing landscape in the use of plant medicines for health and healing.
Join Lou Sagar,  Founder, and CEO of The Alchemist's Kitchen for a conversation on the essentials for micro-dosing, including intentions,  practices for protocols, highlights on research, key influencers, readings, and sampling.
What We Know:
What we do know is that medicinal and psychedelic substances act on the serotonin (5-HT) receptors in our brain. Serotonin receptors are found throughout our nervous system and govern many aspects of our behavior, including mood, focus, and cognition. Psychedelics bind most effectively to the 5HT-2A receptor, which is one of the receptors involved in learning, and memory resiliency.  As a result, when consuming a small microdose of a psychedelic substance, the brain can focus solely on the cognitive boost caused by these receptors.