We were super grateful this week to virtually chat with Aviva Skye Tilson from Apis Apotheca & Farm. Aviva has spent a decade healing herself through working with plants and animals, and has always had an obsession with skincare. Through much trial and error, her beautiful skincare line represents her combined years of field experience, academic research, and endless experimentation. The result is beautiful, "farm to face" skincare– we're huge fans of the AlcheMist Spray and the Golden Milk Cleansing Balm. Aviva will be offering a virtual learning event, "Grow Your Own Victory Garden," on Saturday, April 25th. Sign up here!
Tell us a little bit about yourself!
I'm from NYC and knew nothing about plants or farming until I was exposed to a friend's mother who was an organic farmer when I was 19, which blew my city-kid mind. I was very sick growing up, and didn't understand why, and this was a big 'aha!' moment.
How did you come to developing Apis Apotheca and your practice?
This revelation that farming even existed as a career coincided with being diagnosed with celiac disease and together these factors pushed me towards a path in the healing arts, centered by a practice of growing plants.  My skin has always been my emotional achilles heel, since lifelong digestive problems took their toll on my skin, so my skincare line was born from years of figuring out what really worked and was also sustainable.
What's some advice you would give to someone who was looking to begin gardening?
If you want to start gardening all you need to do is take the leap! And then be patient.  Watching seeds sprout and plants grow takes time, but as one of my early farm mentors told me, "plants wanna grow" so you really don't have to worry too much about them.  Just give them the right conditions and watch the magic happen.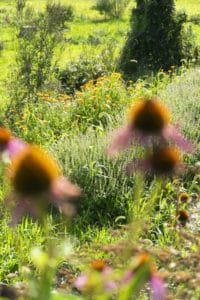 Do you have any herbal allies you feel particularly connected to at the the time of this interview?
I have been consuming a lot of ginger and
ashwagandha
lately, as I think I'm craving a sense of groundedness and security, which I'm sure we all are. 
Tulsi
has been helpful as well, to move some of that stagnant 'what's next/ what's the point?' kind of energy.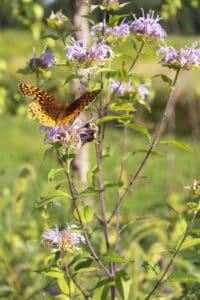 What do you wish someone would have told you when you began working with plants?
I think what I've come to understand from my own experience, that no one necessarily ever told me, is that there is not one, perfect way to relate to plants.  And there is no need to judge yourself if you relate to them in a different way to someone else. Keeping an open, curious mind has been the most important tool in my journey with plants, and it is like a life-long choose-your-own adventure, with new discoveries and plant friends popping up around each corner, throughout every season.
Thanks, Aviva! Sign up for her event here!