Meet goodness, a conscious cannabis brand. They make THC & Hemp-CBD products for less stress, better sleep, greater creativity, higher energy and more love. Their business is grounded in thoughtful design, powerful plant science, and a platform of impact. Goodness gives back 20% of the profits their hemp-CBD line to 'Americans for Safe Access' to fight the opiate crisis in America.
Tell us a little bit about yourself and goodness! 
The goodness team is made up of three co-founders, two of which are named Adam by complete serendipitous coincidence. Me (Adam B.), Adam K., and Dayyaan are a melting pot of Dutch, Canadian, Russian, Pakistani and Indian heritages, united under a common goal to leave this world just a little better than we found it. 
Goodness is a conscious cannabis brand. We make THC & Hemp-CBD products for less stress, better sleep, greater creativity, higher energy and more love. Our business is grounded in thoughtful design, powerful plant science and a platform of impact. A minimum of 10% of our profits are dedicated to help innovative non-profits improve the wellbeing of people and planet. 
Our hemp line is focused on fighting the opioid crisis by dedicating 20% of our profits to organizations that are fighting for nationwide access to cannabis. We are currently working with Americans for Safe Access on the End Pain Not Lives campaign, an initiative focused on advocating for cannabis as an effective alternative to prescription pain medication. 
We also are working on launching a really exciting THC product in California. The HEARTS are a line of microdose, sublingual, and heart-shaped tablets, with function-driven formulas to help consumers feel good in every aspect of their life. This product line is focused on supporting local nonprofits in California – our first partner is an organization called Lava Mae. They use mobile shower trucks to provide access to hygiene for people experiencing homelessness.
How did you come to creating this brand?
After graduating university in the Netherlands along with Dayyaan, I spent a year working at Restart Network, a Dutch coding school for war refugees. I worked with people escaping persecution from countries like Syria, Eritrea and Libya to help them learn the fundamentals of programming and then kickstart their careers in the Dutch tech industry. This experience left a powerful impression on me. After leaving Restart, I went to work in the Canadian cannabis industry, acting as an intern to my older brother, a long-time veteran in that space. I saw that there were no brands directly tying a give-back program into their business model, and decided to build a brand that would empower consumers with quality cannabis and the ability to use their purchasing decision to make an impact.  
Around the same time I serendipitously met the other Adam in a small coffeeshop in Toronto. Adam, an incredibly talented designer, was into the initial idea behind goodness. We bonded over a joint and after he built an incredible first version of the brand, I brought him on as a co-founder and creative director of goodness. 
Dayyaan is my super-best-friend from university. Back in school we were so inseparable our girlfriends thought we were in love with each other. After finishing school he went to Australia to help underprivileged programmers from developing countries find transformational job opportunities in the tech industry. He and I had been talking almost every day about my idea of a conscious cannabis brand, and he was really excited about it. When I asked him to come and join the company as a co-founder, he didn't think twice and flew from sunny Melbourne to freezing Toronto to start working on goodness. 
A lot has happened since we started putting ideas down on a whiteboard in a sketchy Toronto co-working space. We persisted the idea that capitalism can and must be conscious. We have a number of incredible non-profit collaborations planned for the future, touching on expungement, climate change, education and other high-priority areas that require resources and advocacy. As we grow, we look to build on our impact by launching accessory and apparel lines in line with the conscious ethos – each with their own non-profit partnership and story to match. 
Have you always been interested in Cannabis as a plant? What drew you to working with cannabis in a medicinal way?
We have all been long-time enjoyers and advocates for the benefits of cannabis. Dayyaan is diagnosed with ADD and uses cannabis as a natural alternative to Adderall, which has helped him tremendously with mood, focus and overall health. I saw how CBD helped my aging dog Scooby-Doo remain incredibly mobile throughout his last years of life and became familiar with medical cannabis through my older brother's time running a cannabis clinic in Canada. We were drawn to cannabis because of the powerful yet diverse benefits of the plant. It's a sleep-aid, pain-reliever, mood-enhancer, sensuality-stimulator and so much more. We see cannabis brands as vehicles to help consumers understand and unlock these benefits.
What do you hope people experience when using goodness products? 
Our REST spray is an oral spray formulated for a fantastic night's sleep. We combine a heavy dose of CBD with CBN, an exciting new cannabinoid with a blend of relaxation-inducing plant-based terpenes. We hope that people using REST find relief from insomnia and get a lot out of their days because of the product.
Our SHARP vape is an all-in-one vaporizer pen formulated to help you stay calm and sharp throughout the day. The product is made with THC-free hemp extract and features CBC, another exciting new cannabinoid showing promising results in stimulating healthy brain function. We use a proprietary blend of terpenes to amplify focus and create a pleasant citrus-flavor. 
Beyond the benefits of the products, we hope that people feel connected to the causes we fight for and take action in their own way – whether it's volunteering for a local non-profit, making a more informed vote or even just spreading the word on our story. In this way, we view goodness as an amplifier for the voice of our non-profit partners, and we hope our customers resonate with what they have to say. 
Tell us a little bit about the charity component of your brand! How did you select working with Americans for Safe Access? How can people learn more or contribute on their own?
Hemp products are helping to normalize the cannabis industry, paving the path for broader public understanding of cannabis and accessibility of medical cannabis in deeply conservative states. Because of this reason, we decided to make the opioid crisis the sole focus of our hemp line. If we can sell our hemp products on a nationwide basis, we have the power to educate consumers nationwide on the power of cannabis as an alternative to opioids and thus do our small part in helping to tackle this crisis. 
We did our research and found ASA's End Pain Not Lives campaign. They were highlighting facts on decreased rates of opioid-related deaths in states with legal cannabis policies, and we felt a strong pull to help them bring this knowledge to a wider audience. Over a phone call we immediately clicked with the team and decided to get to work on ideas that would amplify their message. We're now working on a short film showcasing real patients using medical cannabis as an alternative to painkillers like morphine and Oxycontin. We're very excited to finally release this piece next month. 
If you're interested in learning more about the End Pain Not Lives campaign, we have dedicated a section on our website End Pain Not Lives – goodness | to a full overview of the campaign along with ways you can get involved.
What do you hope to see in 2020 with the cannabis landscape?
We hope to see more purpose, not profit, -driven cannabis companies owned and operated by diverse teams. 

We hope to see the European cannabis markets open up, creating opportunities for us to bring goodness to our home country. 

We not only hope to see this, but are fighting to get more states to open up medical and recreational cannabis policy, expanding access to this medicine and making a direct impact on communities affected by the opioid crisis.
***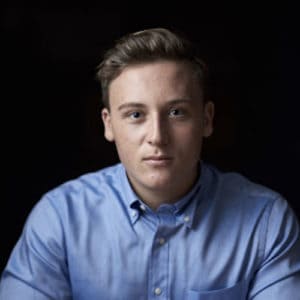 Adam Bergeman:
Adam is a social entrepreneur and cannabis fanatic. He operates out of a deep-seated passion for impact-driven business, owing to time spent working with a Dutch NGO helping refugees learn the fundamentals of programming and launch their careers in tech. Next to working on bringing goodness to every corner of the planet, Adam is a music producer and DJ under the moniker Adventura.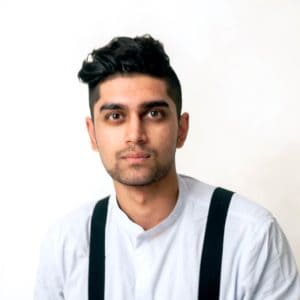 Dayyaan Hasnain: Dayyaan is a forward-thinking marketer and salesman with an aspiration to leave this world a little better than he found it. He single handedly built and scaled the Dutch and Australian sales operations of VanHack, an HR-technology firm focused on connecting underprivileged yet talented programmers with transformational job opportunities. Dayyaan brings hustle, grit and persistence to every project he engages in.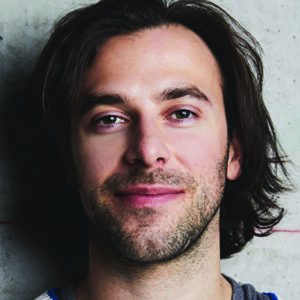 Adam Kereliuk: As a brand strategist, creative director, and designer, Adam has consulted and worked with independent clients and large advertising agencies alike. With a product design background and years of creative work behind him, Adam focuses on producing human- centered, insight driven projects that create deeper connections and build culture.