In 1983, President Ronald Reagan appointed November as National Alzheimer's Awareness Month. Today, we are still seeking ways to improve how to treat and prevent the disease from developing. Recent studies suggest mushrooms like Lion's Mane, Reishi, Cordyceps, and other medicinal fungi may be the powerful superfoods behind restoring and maintaining brain health.
UNDERSTANDING ALZHEIMER'S DISEASE AND DEMENTIA
Alzheimer's disease is an accelerating brain condition that impacts memory, thinking, language skills, and the ability to carry out simple tasks. In the Alzheimer's brain, abnormal levels of a naturally occurring protein bind together to create plaques that clumps between neurons and disrupt cell function. Although commonly mistaken for a disease in itself, Dementia is a general term used to describe the symptoms of Alzheimer's and other neurological diseases–  like memory loss, impaired judgment and other neurological functions. It's important to note that Alzheimer's disease, although prevalent, is not a normal aspect of aging. Symptoms gradually increase and become more persistent over time. In a process called Atrophy, connections between networks of neurons may decrease, and many areas in the brain start to shrink. By the late stages of Alzheimer's, it becomes extensive causing a significant loss of brain volume.
When understanding Alzheimer's Disease and Dementia, it's important to look at the grand diagnosis. As the leading cause of death in seniors, every 65 seconds someone develops Alzheimer's in the United States. By 2050, around 14 million Americans will have Alzheimer's disease, and we know that many more go undiagnosed. Not to mention, those with Alzheimer's aren't just paying the physical cost. In 2020, American's totaled more than $277 billion in costs for treatment, not including the millions of hours invested by unpaid caregivers. With current treatment not being able to prevent the disease, millions more could find themselves battling this debilitating disease…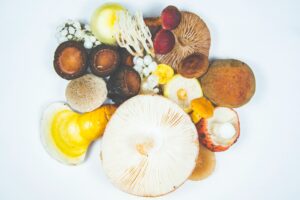 ---