For a long time, mushrooms have been considered strange and mysterious creatures. They come in all shapes and sizes and can grow in the darkest and dampest corners of the world. In a sense, mushrooms thrive in environments where they may otherwise be destroyed. In a similar vein, the members of the LGBTQ+ community share this trait.
From the eras of darkness where loving someone could land you a prison sentence or worse to the dawning new age of tolerance and kindness, queer folks know the turmoil and joy of being different. With the help of nature, let's learn how tolerance is not only necessary for a happy society but also inevitable. 
Fungi and Fun Guys: A Match Made in Shadows
Queer individuals, like mushrooms, are remarkably varied in their forms and can be found even in the most oppressive parts of the world. Historically, queer folks have been required to suppress their identities, akin to mushrooms that must grow below the ground's surface.
Despite this difficulty, the queer population has still been able to develop and flourish, a quality that is reminiscent of mushrooms. We are reminded of their secret piano bars of the early 30s and beyond, their underground proclivities, and their codes that helped other queer folks find their community. The LGBTQ+ revolution started in the shadows of society but could not be contained there!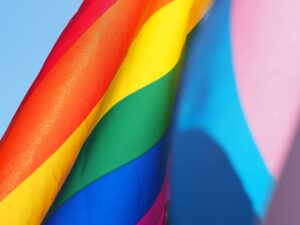 Mushrooms have the power to transform things. They can grow by decomposing organic matter, breaking it down, and creating new life. Similarly, queer folks can transform society by challenging and breaking down harmful norms and stereotypes. Stonewall is a fantastic example: a decade of police raids and horrific abuse from the city of New York helped start a fire that led the queer community into the spotlight. Without change, nothing like the legalization of gay marriage in 2012 could have come to pass. Mushrooms and queer folk can create new communities and build bridges between different groups.
Acceptance and Love
As queer individuals continue to gain more acceptance and visibility, it is vital to recognize and celebrate the incredible diversity within the community. Much like the various types of mushrooms found in forests and fields worldwide, queer people come in a wide range of forms, identities, and experiences.
Whether living openly and proudly in the heart of a major city or hiding their true selves in a conservative small town, queer individuals have long been forced to adapt and survive in challenging environments. And just like mushrooms that thrive in the shadows, the queer population has persevered and continued to grow despite facing discrimination, violence, and marginalization.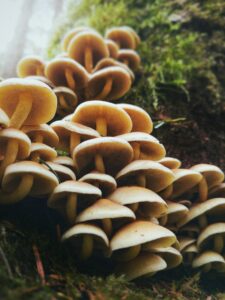 Whether you are a fan of foraging wild mushrooms or advocating for LGBTQ+ rights, it is crucial to recognize the power and diversity of these unique communities. Both mushrooms and queer individuals have a vital role in our world's ecosystem, and we should celebrate their differences and similarities with joy and appreciation.
Despite the negative connotations sometimes attached to mushrooms, their resilience and ability to thrive in harsh environments should be celebrated. Likewise, queer folks should be celebrated for their strength and ability to overcome obstacles and discrimination. Reclaiming the negative is how tolerance can start, and teaching the history of queer folks or the lives of mushrooms can help break down negativity at the roots. We must all strive for a future that doesn't allow hate and intolerance to survive.
Mushrooms are Queer
In a world that can often be hostile and unforgiving, queer folks and mushrooms are fighting to survive and thrive. As queer people continue to push for their rights and recognition, mushrooms are a powerful reminder of their strength and determination.
So next time you see a mushroom, consider how it represents the struggles and triumphs of queer folks. Remember that both mushrooms and queer people have the power to grow and flourish, even in the darkest and dampest corners of the world.
Join a community that loves mushrooms and queer folks as much as you do! The Alchemist's Kitchen has plenty of events that will inspire you to find a new life cycle. Sign up for our newsletter to stay posted on current events, recent articles, and new products!
Happy Pride!