The holidays are quickly approaching. As we usher in a pandemic holiday season, post-vaccination, some of us may be gathering with family and loved ones for the first time, in a long time. Similarly, some of us may be honoring seasonal traditions at a distance, with an intimate group of people, or by ourselves. 
Our team at The Alchemist's Kitchen has found ourselves asking; How can we celebrate the holidays with ease and presence? How can we give gifts that express love, consciousness, and humor? 
In the spirit of the season of gratitude, we've put together a gift guide based on intentional shopping. This season you can give the gifts of calm, better sleep, resilience, cognitive function, play, and transformation to everyone on your list, including you. 
We look forward to being a part of your good health and abundance in the new year ahead.
Find Calm
Life can be stressful, especially around the holidays. The gift of calm is one of the most precious gifts there is. We curated offerings with the intention to instill peace and help you and your loved ones find quiet moments and hopefully discover a sense of well-being in the midst of the bustling season.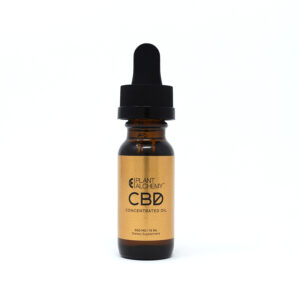 All Plant Alchemy CBD concentrated oils are cultivated from organic flowers grown outdoors and extracted in small batches to maximize the inclusion of all of the plant's natural terpenes and phytocannabinoids to deliver a full-spectrum, whole-plant formulation. Perfect for someone looking to begin their CBD journey or find relief from chronic pain.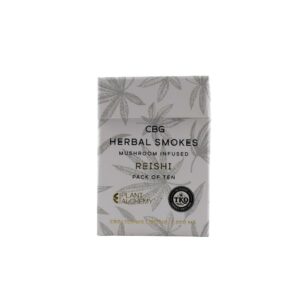 These innovative CBD/CBG Pre-Rolls are a new collection featuring a unique feminized cannabis hemp strain cultivated at TKO, our good friends, which operate a family-run farm in Eagle Point Oregon dedicated to sustainable farming practices. There is a trusted assurance that no pesticides or chemical nutrients are used in the growth of this flower.
Each Pre-Roll is then infused with a premium medicinal mushroom powder. We are featuring superbly crafted Reishi here. These mushrooms are 100% organically grown in the United States in partnership with Plant Alchemy to ensure premium quality. The combination of cannabinoids and medicinal mushrooms stimulates the neurotransmitters dopamine and serotonin that help in elevating mood and relaxing the nervous system. 
Some exciting features of this pre-roll; Easy way to lightly smoke during the day for relief of stress and anxiety, Loved by smokers as an alternative to cigarettes and marijuana, Ideal for creative sessions when you want a clear head, Assists with relaxation before bedtime as a sleeping aid.
Sparkling Gooseberry CBD Gumdrops 
These delightful special-edition gumdrops from Lord Jones are the perfect treat for you or a loved one. Bright, tart, and bubbly each gumdrop contains 20 mg of potent lab-tested broad spectrum CBD. with luscious gooseberries carefully blended with elderflower.
Sleep Better
An ideal gift might be as simple and sweet as eight hours of uninterrupted sleep. While some of us are looking to sleep, others may be looking to enhance their sleeping state (lucid dreamers, we're looking at you!). We hope these hand-picked herbal remedies and aids assist with a deeper rest or guided dreamwork for those who toss and turn throughout the night.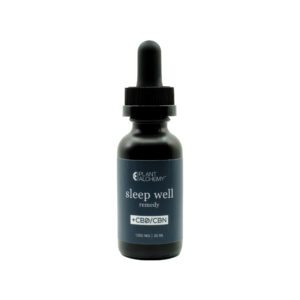 Plant Alchemy introduced this carefully curated blend of Cannabinoids to help ease into a restful and deep sleep. CBD has gained popularity over the years but its lesser-known sibling CBN was the first to be isolated around 1876 and was thought to hold the key to the sedative properties of the hemp plant. Sleep Well artfully combines the balancing effects and calming effects of CBD with the naturally occurring sedatives in CBN.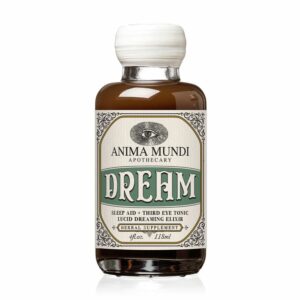 This is an all-organic elixir crafted to combat insomnia, promote deep sleep, and encourage lucid dreaming. The synergistic blend is composed of botanicals across time, herbs that have been used by monks, shamans, and scientists for their deeply restorative properties on the hypothalamus — a pearl-sized control center in the brain that directs the body's most important functions.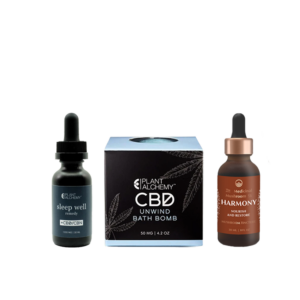 Tossing and turning and wacky circadian rhythms happen to the best of us, but it doesn't have to be an everyday thing. We've found the tried and true trio that helps regulate energy in the daytime keeps us calm and lulls us to sleep. A literal dream, it's our Sleep Collection.
Enjoy this magical trio at our special reduced price.
The Sleep Collection Includes:
Strengthen Resilience & Immunity
Changing the seasons often means colds, cases of flu, and fevers are near the holiday cheer. Our herbalists selected the highest quality products formulated for boosting the body's immune system and maintaining optimal health all year round.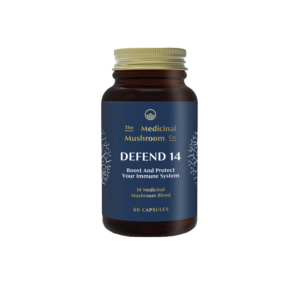 Defend 14: Immunity Boosting Mushroom Capsules 
With just one capsule per day, you can enjoy the abundant benefits associated with these fourteen organic and US-grown medicinal mushrooms. With 1,000 mg of mushrooms per capsule each lovingly crafted and based on scientific research and ancient wisdom, you may benefit from the following mushrooms: Reishi, Cordyceps, Mesima, Lion's Mane, Turkey Tail, Maitake, Shitake, Blazei, Poria, Agarikan, Suehirtoake, Oyster, True Tinder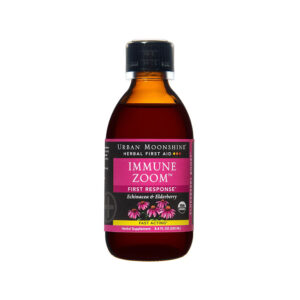 Immune Zoom First Air Response 
Immune Zoom is a delicious combination of organic elderberries, echinacea and raw honey. Boost your body's natural immunity with these time-honored whole plants. Our friends at Urban Moonshine add spicy warming herbs cinnamon, cayenne, & ginger as an extra kick.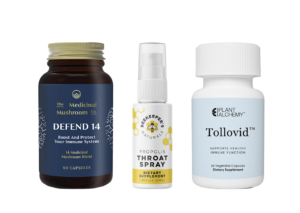 The Resilience Collection 
Help your friends and family fight through seasonal sniffles, extreme allergies, and other bugs with our favorite concoctions. The Resilience Collection is our perfect combo of protection and relief.
Enjoy this flu-fighting trio at our special reduced price.
The Resilience Collection Includes:
1 Bottle of Tollovid Capsules
1 Bottle of Defend 14 Mushroom Capsules
Think Sharper
What do we gift to the writers, creators, and dreamers in our lives? From nootropics to spagyrics, we have something for everyone who is looking to expand their minds and support the brain's function to stay sharp and clear all year.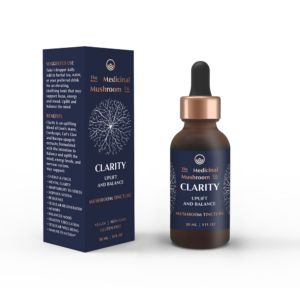 Clarity Spagyric Mushroom Tincture 
Boost your mental performance and rediscover focus. Our Clarity tincture contains a powerful blend of Lion's Mane, Cordyceps, Cat's Claw and Bacopa alchemized with mineral, ash, and alcohol extracts, to support optimal cell absorption and nervine equilibrium. Our extracts can help increase cognitive function, enhance memory and balance your mood when taken as part of your daily routine.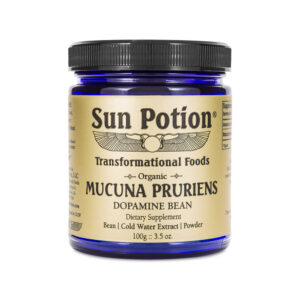 Mucuna Pruriens is a transformative, mood-elevating bean native to Africa and tropical areas of Asia. Known as the velvet bean with high levels of naturally occurring L-Dopa an amino acid that transforms Dopamine within the brain.
This ultra-concentrated powder contains 15% L-Dopa.
Healing benefits include; Enhances Cognitive Function, Eases tension and stress while soothing the nervous system, Inspires Creativity, and Natural and Safe Mood Elevation.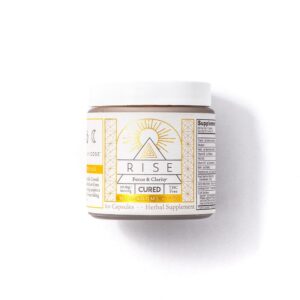 Rise Nootropic Supplement with Mushroom and CBD 
Nootropics are developed to improve cognitive function. Rise is a CBD-infused nootropic supplement that has been carefully crafted with lions mane mushrooms and other herbal ingredients that work synergistically to enhance clarity, memory recall, and focus while combatting the stress of daily life.
This daytime formula includes uplifting ingredients such as Lion's Mane extract, Cordyceps Extract, Ginseng, and B Vitamins.
Play & Love
Give a gift of the heart. Improving the lives of our loved ones this holiday season begins with learning how to love better, with more presence and meaning. This collection of sensual and heart-centered offerings are sure to add enhanced pleasure, a little extra excitement, and love all winter long.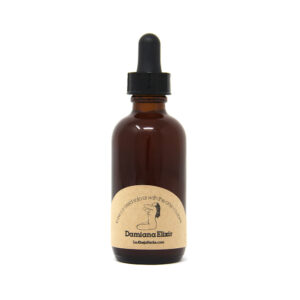 Damiana (Turnera aphrodisiaca) is a warming herb which stimulates circulation to the periphery of the body and specifically to the sensual organ centers. It warmly penetrates these areas of the body, where this herbal blend creates a pathway to connect with your physiology for a satisfying enhancement.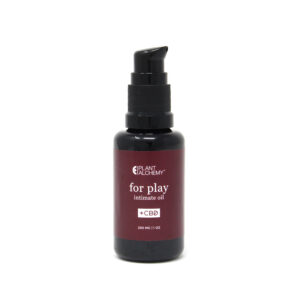 This personal lubricant and massage oil is made with a highly moisturizing base of apricot and jojoba oil. The soft, sensual essence of rose and damiana invites an arousing moment for one or more.
Through the eyes of Ayurveda, Shatavari is one of the most nourishing and cooling herbs by nature, added here to balance excessive heat in the body and mind.
Lotus seeds hydrate and moisturize the skin to help increase skin elasticity. Their sweet scent gives a relaxing effect on the brain, muscles, and nerves for increased pleasure.
Applying CBD topically is best known for reducing inflammation and increasing circulation in the tender areas.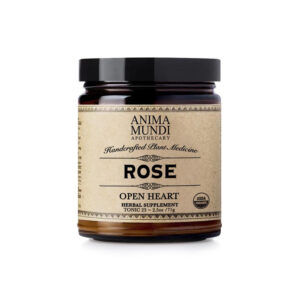 Rose Open Heart by Anima Mundi 
Rose (Rosoideae) has been cherished throughout generations for its heart-opening properties. This magical nervine is excellent for brightening and uplifting the mood and remedying depression. In Traditional Chinese Medicine, Shen is the heart and in Unani (Greek-Arabic medicine) its called pneuma in both the heart is seen as the soul of consciousness. This tonic is antispasmodic, antiinflammatory and is also known as a potent aphrodisiac as well as hormone and menstrual regulator. High in Vitamin C this immune booster and blood builder also aids in stimulating digestion!
Transformation
A spiritual journey looks different for everyone but these products can assist you on your way. Use this curated collection to create space, open the mind, think outside the norm, and turn inwards this winter.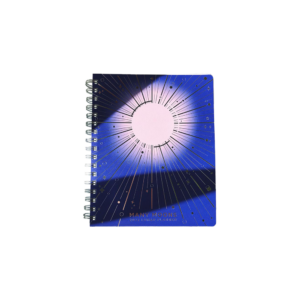 ​​The Alchemist's Kitchen is proud to be offering Modern Women's next installment of this limited Lunar Planner for 2022. This self-published mystical planner is printed locally in California by the Women-Owned Collective Modern Women's Studio. With offerings that include a unique spiral-bound planner with a captivating cover and black and white printed interior with intricate and inspirational custom artwork.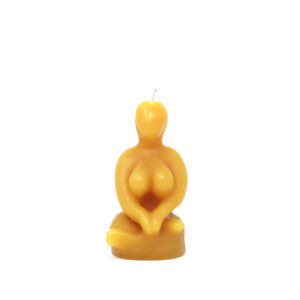 Celebrate the power of feminine energy with this ritual candle. This seated figure is a beautiful representation of meditation and quiet reflection. Light the candle, set an intention, and allow the magic to manifest.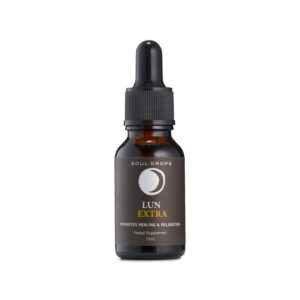 Lun brings the calming, and warm yin energy associated with the divine feminine, shadow work, and the night. It helps to transition from day to night energetically and connects us to our creativity, opens us up spiritually, and generates a deep sense of peace and healing.
Honorable Mentions 
Please browse our selection of little gifts that have a big impact. 
There are many reasons to say thank you this holiday season and many ways to show your gratitude. Whether it's for being a wonderful host, partner, or family member, these gifts show intention, meaning, and care for almost anyone in your life.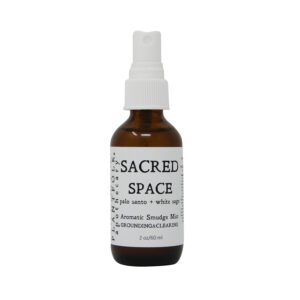 Sacred Space Mister by Plantfolk
Unquestionably, one of our most popular products, this space purifier is formulated in small batch production in Taos, New Mexico.  The herbs including white sage, palo santo, holy basil, white fir, and seasonal floral essences are hand-gathered, then blended into a refreshing mist spray intended to cleanse rooms of the home,  banish negative energy, and uplift spatial moods and spirits.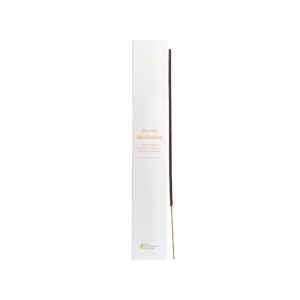 Mystic Meditation Incense Stick 
These hand-rolled incense sticks are rich with natural plant resins that offer a slow and steady burn. Each stick is ethically sourced and lovingly infused with a carefully curated blend of ancient herbs and revered woods, creating a magical and truly unique scent. Myrrh (Commiphora Myrrha) with her cousins Palo Santo (Bursera Graveolens) and Frankincense (Boswellia Carteri) make up the foundations of our mystical blend for Altar Ritual. Our magical combination will become a proud ally in your home for spatial scenting and meditation with top notes of bright citrus and woodsy pine and base notes of warmth and spice.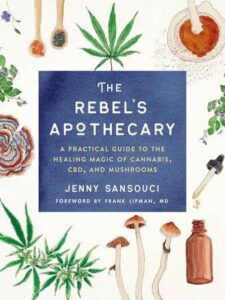 The Rebel's Apothecary Self Paced Course 
Give the gift of education! Based on the cult-favorite, The Rebel's Apothecary, this self-paced online class explores the different ways to get back to our healing roots by incorporating cannabis and mushrooms into our daily lives. 
You'll learn; How to create your own "Rebel's Apothecary,"How to use plants and fungi without intoxicating effects, Best practices for using plants for more serious conditions like cancer, and managing the side effects of chemotherapy, The therapeutic benefits of magic mushrooms, the current research and changing legality, and harm reduction