As we usher in our annual Season of Gratitude, we ask ourselves; How can we give gifts that express the value of friendship, trust, and caring?
Regarding health and healing, we are proud that The Alchemist's Kitchen is ready to be your gift-giving ally. In the spirit of the season, we've put together a gift guide focused on "healthy intentions," blending staff favorites with our most popular offerings.
We look forward to being a part of your well-being in the New Year ahead!
Give the Gift of Wellness
Are you shopping for those seeking a "Healthy Living Lifestyle"? Give them the gift of wellness and let them have a choice! Gift Cards provide a relaxed shopping experience from our curation of premium plant-based remedies, and lifestyle gifts.
Gift Cards can be purchased here online or at our New York apothecary flagship in Soho for physical purchase and pick-up.

This a limited offering opportunity for friends and family!

Find Calm
Life can be stressful, especially around the holidays. The gift of calm is notable and desirable during the holiday season. Our exclusive Plant Alchemy CBD concentrated oils are a reliable ally to relieve stress and relax your mood.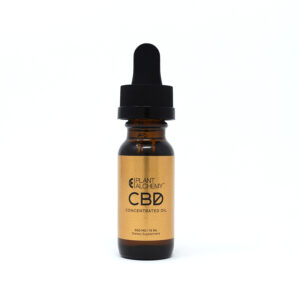 Our exclusive Plant Alchemy CBD concentrated oils are a reliable ally to relieve stress and instill relaxation. All Plant Alchemy CBD concentrated oils are cultivated from organic flowers grown outdoors and extracted in small batches to maximize the inclusion of the plant's natural terpenes and phytocannabinoids to deliver a full-spectrum, whole-plant formulation. Perfect for someone looking to begin their CBD journey or find relief from chronic pain.
Soothe Muscular Aches and Pains 
We at The Alchemist's Kitchen cherish bodily health and wellness, so check out our favorite products to help soothe those muscular pains.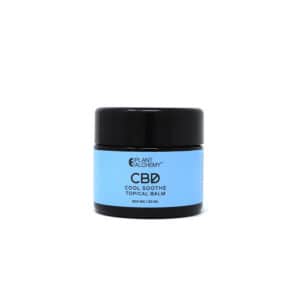 Our exclusive Plant Alchemy CBD concentrated oils are a reliable ally to relieve stress and instill relaxation. This topical balm is an amazing gift to give to runners, fitness nuts, and aging warriors. Our artisanal Plant Alchemy Cool Soothe topical balm is made in small batches and perfect for joint pain, tennis elbow, and muscular strains.
Chill Out With Our Yummy Gummies
Our Vegan Pomegranate Gummy is blended with organic Lion's Mane and our premium high-potency CBD. Just what you need for taking the edge off daily stress and relaxing the body. Super Flavorful, and uniquely formulated.

Sleep Through the Night
An ideal gift might be as simple and sweet as eight hours of uninterrupted sleep. While some of us are looking to sleep, others may be looking to enhance their sleeping state (lucid dreamers, we're looking at you!). We hope these hand-picked herbal remedies and aids assist with a deeper rest or guided dreamwork for those who toss and turn throughout the night.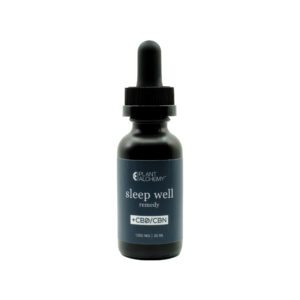 Plant Alchemy introduced this carefully curated blend of Cannabinoids to help ease into a restful and deep sleep. CBD has gained popularity over the years but its lesser-known sibling CBN was the first to be isolated around 1876 and was thought to hold the key to the sedative properties of the hemp plant. Sleep Well artfully combines the balancing effects and calming effects of CBD with the naturally occurring sedatives in CBN.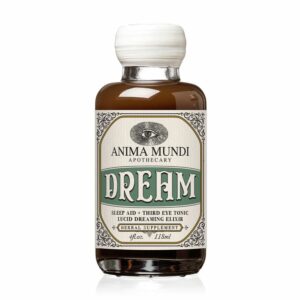 This is an all-organic elixir crafted to combat insomnia, promote deep sleep, and encourage lucid dreaming. The synergistic blend is composed of botanicals across time, herbs that have been used by monks, shamans, and scientists for their deeply restorative properties on the hypothalamus — a pearl-sized control center in the brain that directs the body's most important functions.
Strengthen Immunity
The changing of the seasons requires super immunity and anti-viral remedies to ward off flu and colds. Our herbalists selected the highest quality products formulated for boosting the body's immune system and maintaining optimal health all year round.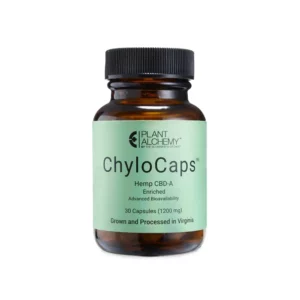 ChyloCaps ™ contains a patent-pending magnesium-infused full-spectrum cannabinoid complex that is rich in CBDa., a powerful plant-based anti-viral ally.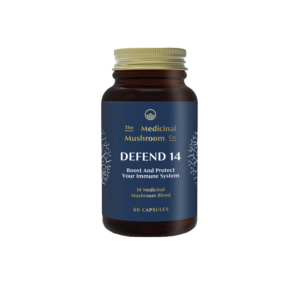 Defend 14: Immunity Boosting Mushroom Capsules
With just one capsule per day, you can enjoy the abundant benefits associated with these fourteen organic and US-grown medicinal mushrooms. With 1,000 mg of mushrooms per capsule each lovingly crafted and based on scientific research and ancient wisdom, you may benefit from the following mushrooms: Reishi, Cordyceps, Mesima, Lion's Mane, Turkey Tail, Maitake, Shitake, Blazei, Poria, Agarikan, Suehirtoake, Oyster, True Tinder 
Think Sharper 
What can we gift to the writers, creators, and dreamers in our lives?  We have the perfect solution to improve your focus and support cognitive health to stay sharp and clear all year.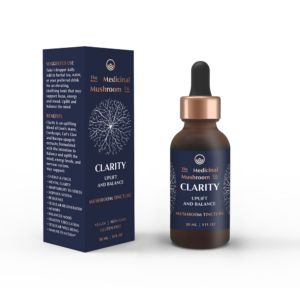 Clarity Spagyric Mushroom Tincture
Boost your mental performance and rediscover focus. Our Clarity tincture contains a powerful blend of Lion's Mane, Cordyceps, Cat's Claw, and Bacopa alchemized with mineral, ash, and alcohol extracts, to support optimal cell absorption and nervine equilibrium. Our extracts can help increase cognitive function, enhance memory and balance your mood when taken as part of your daily routine.
Products for Play & Love
Give a gift of the heart. Improving the lives of our loved ones this holiday season begins with learning how to love better, with more presence and meaning. This collection of sensual and heart-centered offerings is sure to add enhanced pleasure, a little extra excitement, and love all winter long.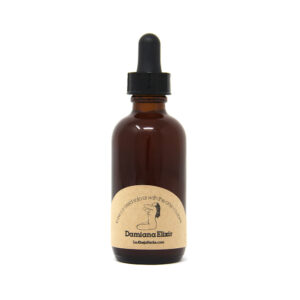 Damiana (Turnera aphrodisiaca) is a warming herb that stimulates circulation to the periphery of the body and specifically to the sensual organ centers. It warmly penetrates these areas of the body, where this herbal blend creates a pathway to connect with your physiology for a satisfying enhancement.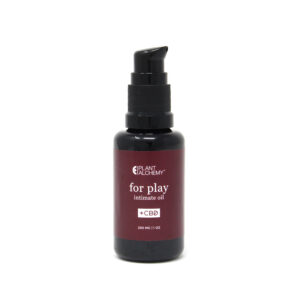 This personal lubricant and massage oil are made with a highly moisturizing base of apricot and jojoba oil. The soft, sensual essence of rose and damiana invites an arousing moment for one or more.
Through the eyes of Ayurveda, Shatavari is one of the most nourishing and cooling herbs by nature, added here to balance excessive heat in the body and mind.
Lotus seeds hydrate and moisturize the skin to help increase skin elasticity. Their sweet scent gives a relaxing effect on the brain, muscles, and nerves for increased pleasure.
Applying CBD topically is best known for reducing inflammation and increasing circulation in tender areas.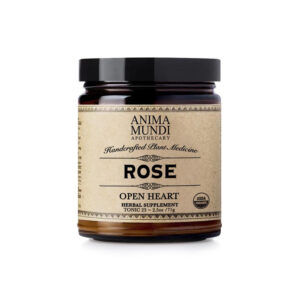 Rose Open Heart by Anima Mundi 
Rose (Rosoideae) has been cherished throughout generations for its heart-opening properties. This magical nervine is excellent for brightening and uplifting the mood and remedying depression. This tonic is antispasmodic, anti-inflammatory, and is also known as a potent aphrodisiac as well as a hormone and menstrual regulator. High in Vitamin C this immune booster and blood builder also aids in stimulating digestion!

Unquestionably, our most popular tea! A delectable blend of sweet rooibos, notes of vanilla, artisanal Belgian dark chocolate, and peppermint leaves that will leave you feeling sensually warm and comforted.

Always a seasonal favorite, these black charcoal-activated salts deeply penetrate the skin for aching muscles while invoking positive vibration for your soul. Enjoy a bath with a loved one using our Magickal Black Bath Sea Salts. This cute little bottle is the ideal gift for your friends who love bath time and need some help relaxing their tense muscles after a long day of work.
In our most intimate moments, we could all use support. This natural Lubricant comprised of just two organically grown ingredients is a treat for all. With 400 mg of CBD to enhance pleasure, soothe, and excite. You can't go wrong with this bedroom essential!
Small Gifts with a Big Heart
Please browse our selection of little gifts that have a big impact. 
There are many reasons to say thank you this holiday season and many ways to show your gratitude. Whether it's for being a wonderful host, partner, or family member, these gifts show intention, meaning, and care for almost anyone in your life.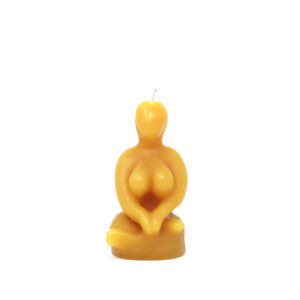 Celebrate the power of feminine energy with this ritual candle. This seated figure is a beautiful representation of meditation and quiet reflection. Light the candle, set an intention, and allow the magic to manifest.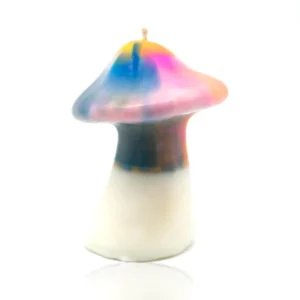 Our rainbow mushroom candles are a must-have to stimulate the festivity of the holidays and enlighten the spirit within.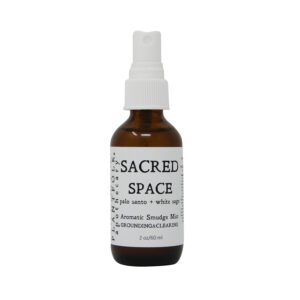 Sacred Space Mister by Plantfolk
Unquestionably, one of our most popular products, this space purifier is formulated in small batch production in Taos, New Mexico.  White sage, palo santo, holy basil, white fir, and seasonal floral essences are hand-gathered, then blended into a refreshing mist spray. This mister cleanses rooms of the home, banishes negative energy, and uplifts spatial moods and spirits.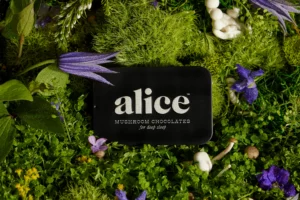 With just one square of Alice, you'll take in all of the benefits and functional ingredients
for calming and relaxation. Made with organic reishi, for peace of mind.

The Wild Unknown Tarot Set (Deck + Guide)
Venture into the wild unknown with this amazing tarot set. Along with 78 beautifully illustrated cards comes a tarot guide to help aid your journey of self-discovery through the art of divination! This is a wonderful gift for your spiritually sensitive friends.

Ethically Sourced & Handcrafted Palo Santo Bundle
Discover the easiest way to cleanse the stagnant energy in your home with these ethically sourced and hand-cut palo santo bundles! This is an amazing choice for those of you who want to introduce your friends to spiritual life.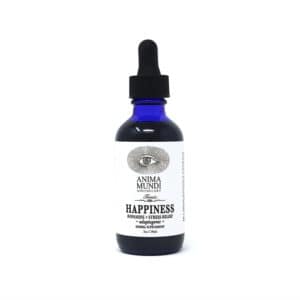 Happiness Tincture: Dopamine, Serotonin and Stress Relief
This organic and wildcrafted tonic helps stabilize hormone function, serotonin, and dopamine levels, and soothes the nervous system leaving you in a deep state of peace. Anima Mundi's Happiness Tincture is the best gift for that friend who needs a little extra help finding stress relief.

Sometimes we have friends who need a little help caring for their bodies. This Love Your Lungs Leaf Tea is a great way to detox all the gunk out of your lungs and get to breathing easier together!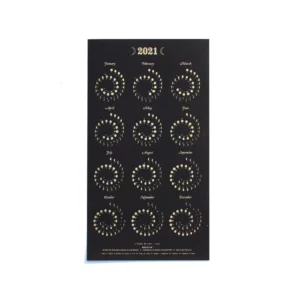 Moon Calendar 2023
Moon Calendars are beautiful companions that connect you to the cycles of the moon and their energetic impact on your well-being.
Learn with Us
We at The Alchemist's Kitchen value knowledge and learning. Below are some of our favorite books that you can gift to your studious and curious friends to help them discover more about herbalism, astrology, and the world as a whole!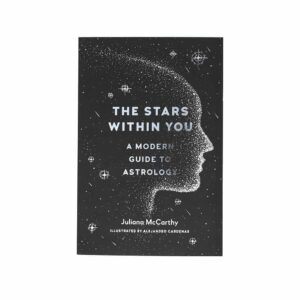 The Stars Within You: A Modern Guide to Astrology
This fresh introduction to astrology will provide a contemporary perspective on this ancestral practice. Juliana McCarthy's knowledge of the stars translates expertly in this amazing astrological book that your star-driven friends will adore!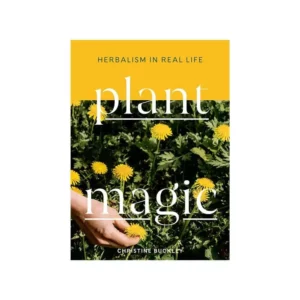 Plant Magic: Herbalism in Real Life
It's a wild plant world, we're just living in it! Plant Magic: Herbalism In Real life will help you reset and understand the kingdom living right outside your door. Learn their environment, how to respect them, and respectfully engage and co-exist. Christine Buckley;'s knowledge and lovely prose will keep you reaching for this amazing herbalism book again and again!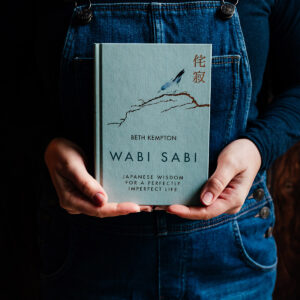 Filled with simple yet profound wisdom, Wabi-Sabi will help you slow down, reconnect with nature, and be gentler about yourself. In this transformative handbook, author Beth Kempton teaches you how to use the Japanese concept of Wabi-Sabi to reshape every area of your life and find happiness right where you are. Beth Kempton's knowledge of this art form will inspire you to introduce wabi-sabi into your own life.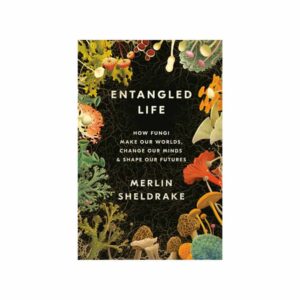 In Entangled Life, we dive deeper into how Fungi are the key to understanding our planet, and how we feel and behave. Biologist Merlin Sheldrake explains the rich intricacies of fungi and how we can live just like them! This is a wonderful book for your mushroom-forging friends.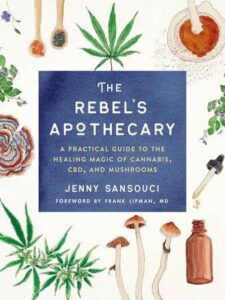 The Rebel's Apothecary Self-Paced Course
Give the gift of education! Based on the cult favorite, The Rebel's Apothecary, this self-paced online class explores the different ways to get back to our healing roots by incorporating cannabis and mushrooms into our daily lives.