During the holiday season, it's easy to find yourself distracted from the true meaning of giving a gift. We have found ourselves asking, how can we best shop and give gifts that express consciousness, love, presence, humor, and intentionality? Can we create an intentional gift guide? Our team at The Alchemist's Kitchen has curated a list based on the idea of intentional shopping so this season you can give the gifts of: calm, better sleep, strengthened immunity, clearer thinking, pain relief, and an expression of gratitude to everyone on your list. Thank you for taking the time to explore our intentional gift guide this season, we look forward to being part of your good health and fortune in the new year ahead.

Find Calm:
Life can be stressful, especially around the holidays. The gift of calm is one of the most precious gifts there is. We curated offerings with the intention to instill peace and help you and your loved ones find quiet moments, and hopefully discover a sense of well-being in the midst of the bustling season.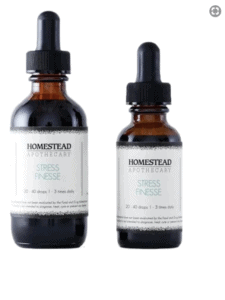 Stress Finesse
This unique blend of Skullcap, Holy Basil, Nettle, Milky Oat Tops, & Aventurine Gem Essence is formulated to lower stress and anxiety by supporting the adrenals and managing cortisol levels. A gentle remedy to support the body's stress response.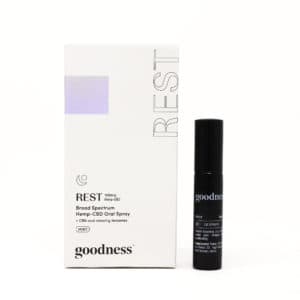 Goodness Spray (Rest)
This relaxing CBD and CBN-rich sublingual spray was created with the intention for promoting a deeper, better sleep and ability to rest. The addition of the non-intoxicating hemp-derived compound CBN (cannabinol) is another cannabinoid plant compound that is being studied to have potential therapeutic and healing benefits in addition to its sister cannabinoid, CBD. A great stocking stuffer!
Sleep Better:
An ideal gift might be as simple and sweet as eight hours of uninterrupted sleep. While some of us are looking to sleep, others may be looking to enhance their sleeping state (lucid dreamers, we're looking at you!). We hope these hand-picked herbal remedies and aids assist with a deeper rest or guided dreamwork for those who toss and turn throughout the night.
 Plant Alchemy Gel Caps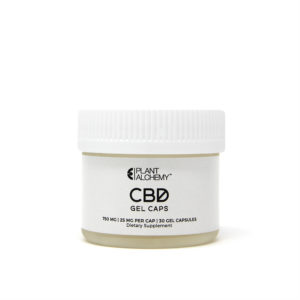 This high potency Plant Alchemy CBD concentrate oil, in a gel capsule form, offers a controlled dosage which may provide relief from chronic inflammation, pain, stress-related sleep deprivation. A wonderful gift for those who have trouble sleeping through the night! This is one of the most popular products from our intentional gift guide.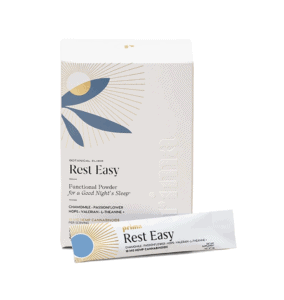 This non-intoxicating elixir was formulated with a blend of whole plant hemp extract with naturally occurring CBD and botanicals traditionally used to help calm, relax and ease into a peaceful night's sleep.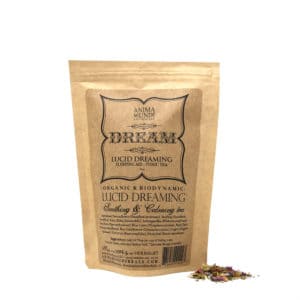 Lucid Dreaming Tea
Lucid Dreaming Tea is crafted with a blend of calming and soothing herbs and is ideal for relaxing after a stressful day, or before bedtime. It may prevent insomnia and enhance lucid dreaming. This would be a wonderful stocking stuffer!

Make Love:
Give a gift of the heart. Improving the lives of our loved ones this holiday season begins with learning how to love better, with more presence and meaning. This collection of sensual offerings are sure to add enhanced pleasure, a little extra excitement, and heat all winter long.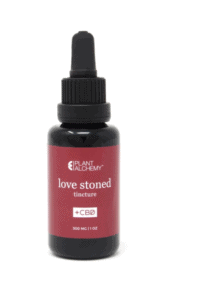 Love Stoned
This sweet aphrodisiac tincture contains a blend of mood-enhancing herbs for all! The fusion of cacao, rose, and vanilla makes this love potion blood-warming and inspiring. Would work wonderfully for Valentine's Day, too!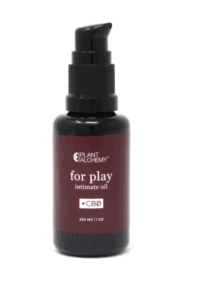 For Play
This personal lubricant and massage oil is made with a highly moisturizing base of apricot and jojoba oil. The soft, sensual essence of rose and damiana invites an arousing moment for one or more. Great gift for a partner!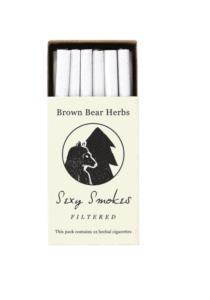 Sexy Smokes 
Sexy Smokes are infused with damiana, which has been traditionally used as an aphrodisiac. Rose opens the heart, while hibiscus and blackberry bring grounding and can support healing related to sexual trauma. This blend is a great social smoke, but it very nice to experience it alone, in intimate settings or in groups. A wonderful gift for those who are health-conscious but still want to have a good time!
Strengthen Immunity:
Changing of the seasons often means colds, flus, and fevers are near the holiday cheer. Our herbalists selected the highest quality products formulated for boosting the body's immune system and maintaining optimal health all year round.
Sun Potion Ashwagandha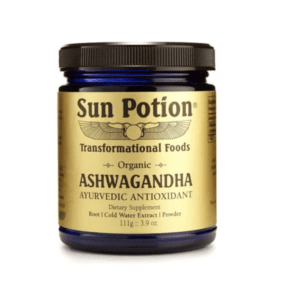 Ashwagandha is a vital herb in Ayurvedic Medicine with a long history of therapeutic use and is sometimes referred to as "Indian Ginseng." The plant contains a full spectrum of healing properties in its roots, flowers, leaves, and fruit. Ashwagandha Root may tonnify the immune system, inspire vigor and strength, harmonize mind, body, and spirit; and reduce the effects of mental, emotional, and physical stress.
Elderberries are ideal for boosting the immune system! They can help prevent colds, influenza, upper respiratory infections and fevers. Plus, this tincture tastes delicious and comes in the cutest bottle.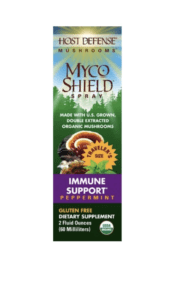 Throat Spray Host Defense 
Host Defense Peppermint Immune Support Spray spray combines five powerful polypore mushroom species: Agarikon, Red Reishi, Chaga, Birch Polypore and Turkey Tail. These five mushrooms provide a unique shield of immune support, available in a perfect traveler's size. Great for someone who is always on the go!
Think Sharper:
What do we gift to the writers, creators, and dreamers in our lives? From nootropics to spagyrics, we have something for everyone who is looking to expand their minds, and support the brain's function to stay sharp and clear all year.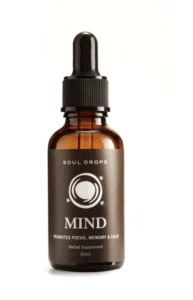 Mind by Soul Drops
Soul Drops are crafted in small batches by Vlada Talan, using an ancient spagyric process. The collection consists of sacred plant tinctures intended for use to achieve balance in mind, body, and spirit.  Mind is a unique nootropic, a cognitive enhancer that empowers concentration, information retention, and mental performance with a sense of serenity without the use of stimulants like caffeine.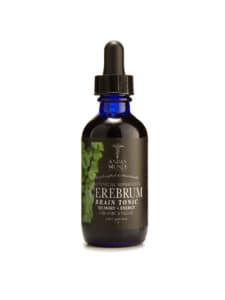 Cerebrum by Anima Mundi 
This tonic unites powerful herbs to enhance your brain function. It brings circulation to the mind, enhances clarity, and promotes hypothalamic and pituitary function. Great gift for the overthinkers and worriers in your life!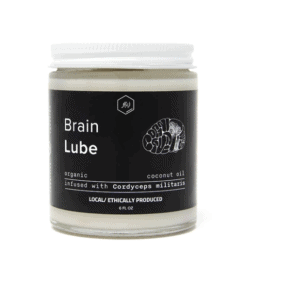 Brain Lube by Cognitive Function
This coconut oil is infused with the mushroom powerhouse Cordyceps, and unlike other products, doesn't rely on additional enzymes for absorption. Brain Lube is formulated to sharpen cognitive health, and supports digestion, healthy weight loss, and boosts energy levels. A wonderful gift for a health-conscious cook!
Relieve Pain:
Pain can manifest both physically and mentally, making life difficult to navigate and enjoy. Help your family or friends find relief naturally with anti-inflammatory products like CBD and herbal remedies.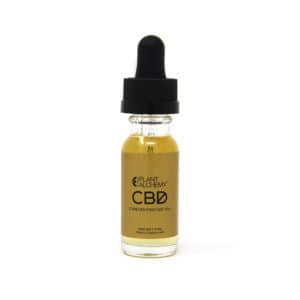 Concentrated CBD Oil 
All Plant Alchemy CBD concentrated oils are cultivated from organic flower grown outdoors and extracted in small batches to maximize the inclusion of all of the plant's natural terpenes and phytocannabinoids to deliver a full-spectrum, whole plant formulation. Perfect for the someone looking to begin their CBD journey or find relief from chronic pain.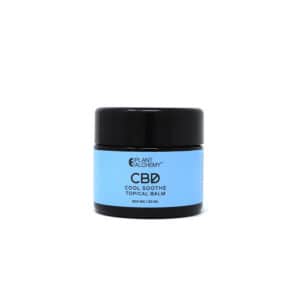 This artisanal organic Plant Alchemy CBD Cool Soothe topical balm is crafted in small batches with a mix of plant-based herbs and essential oils. Increasingly popular for its high potency and effectiveness intended for the relief of muscular aches, joint pain, cramps, and inflammation. A thoughtful gift for the athletes in your life! This is one of the most popular products from this intentional gift guide.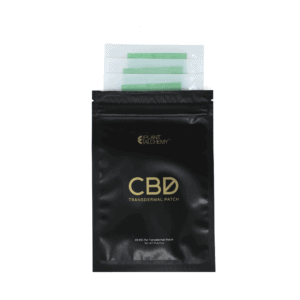 Plant Alchemy Transdermal Patch 
These fast-acting, convenient, and highly effective CBD Transdermal Patches are changing the pain game. Transdermal patches are most often used for relief from acute muscle or join paint, but may provide benefits for a deeper sleep and a greater sense of calm.
Express Gratitude:
 There are many reasons to say thank you this holiday season and many ways to show your gratitude. Whether it's for being a wonderful host, partner, or family member, these gifts show intention, meaning, and care for almost anyone in your life.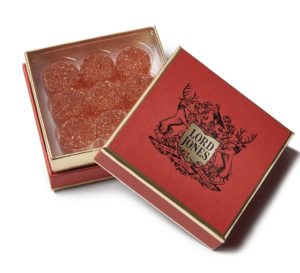 Mango Chili is delicious limited-edition seasonal winter flavor from Lord Jones! Bring along with you or ship directly to friends and family as gifts. Fragrant and fruity, Mango Chili Gumdrops are the perfect combination of spicy-sweet deliciousness! Plus, they are handmade in small batches with high-quality hemp-derived CBD extract.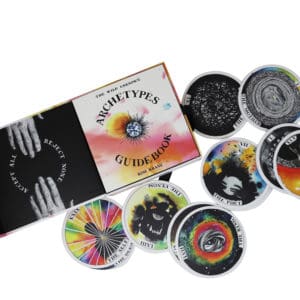 Archetype Deck 
Kim Krans illuminates the revelatory power of archetypes—the ancient, universal symbols that have endured across time and cultures and reside deep in our shared psyche. Illustrated in her unmistakable "Wild Unknown" style, this deck fosters a profound understanding of our complex personalities, behaviors, and tendencies. A wonderful offering for the mystic dreamer in your life!
Awaken Spirit:
A spiritual journey looks different for everyone but these products can assist you on your way. Use this curated collection to create space, open the mind, think outside the norm, and turn inwards this winter.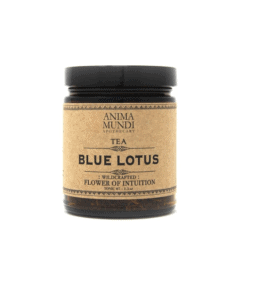 Blue Lotus Herb
For centuries, Blue Lotus has been respected as an ancestral flower known to provoke deep meditation, enhance third eye function, and motivate lucid dreaming. Also, a wonderful gift for a tea-lover.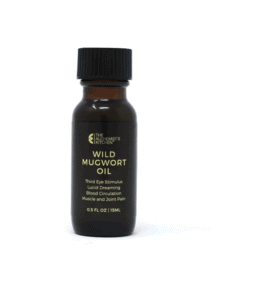 Wild Mugwort Plant Oil
This wildcrafted and hand gathered oil blend is wonderful for topical use on sore muscles and stimulation of blood circulation. In traditional folk medicine, mugwort is massaged between the eyebrows, on the third eye, and the temples to induce lucid dreaming and psychic dreamwork.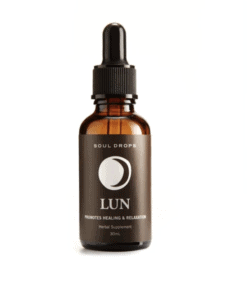 Extra Lun Drops
Soul Drops are crafted in small batches by Vlada Talan, using an ancient spagyric process, The collection consists of sacred plant tinctures intended for use to achieve balance in mind, body, and spirit. LUN brings the calming, divine feminine, yin energy to the evening. It helps to transition from day to night energetically. LUN connects us to our creativity, opens us up spiritually, and generates a deep sense of peace and healing.
We hoped this intentional gift guide helped you mindfully look for the best products to give to yourself and your loved ones this holiday season.  You can also check out our Staff Gift Guide here.