For many of us, the impact of Covid added significant levels of anxiety, prolonged uncertainty, and isolation during the pandemic. The result was a reported increase in alcohol consumption. This rose among adults over age 30 by 14% during the pandemic, with a 41% increase in women heavily drinking, according to a September 2020 Rand Corporation study.
However, for some, a beacon calling out for a healthier option to align with an appeal by a small but influential segment of consumers seeking socially relaxing options away from alcohol towards botanical beverages that are low in sugar and non-alcoholic. 
Numbers show that this is not a fad. They are confirming a movement inspired by a desire for wellness and a healthier lifestyle.  Millennials are shown to be more mindful about what they are ingesting into their bodies. Along with this, the importance of connection in the age of COVID-19 has become vital to them. With so much separation, many are seeking genuine connections without the bottle.
Connecting Beyond the Bottle
Millennials have started to tap into the non-alcoholic market by socializing without alcohol. They are attempting to remain present and alert in their interactions with peers.  Mental health has also become a more important talking point and the effect that alcohol has on mental health is being taken into account by millennials. They are concerned about alcohol's impact on their mood, level of alertness, and even their image on social media. These consumers want to be responsible and mindful of themselves and receptive to the use of plant-based remedies for health and well-being.
The appeal of non-alcoholic beverages is driven by talented culinary artists who craft herbal mixology with improved recipes. The recipes are incorporating desirable nutrients and bioactive compounds such as antioxidants, prebiotics, herbal adaptogens, proteins, minerals, and vitamins.  Just Imagine flavorful plant-based spirits, that unwind the nerves and calm your spirit, without the negative effects of alcohol. 
Herbal elixirs provide a socially relaxing state of mind for those who engage and connect with a mind, body, and spirit.
Discover the power of the Sober Curious movement, the healthy benefits of non-alcoholic drinks, and how you can grow beyond reliance on alcohol to reach your full potential!

Non-Alcoholic Movement: What is It?
The Non-Alcoholic Movement, also known as the "Sober Curious" movement, has come into full power in 2022 thanks in part to an annual challenge that has occurred for the last eight years. "Dry January" was started by the UK's Alcohol Concern Charity as a way to try and challenge social drinkers to give up the red solo cups and experience a month of sobriety. In 2022, this challenge was picked up by the incredibly popular social media and video app TikTok. Needless to say, the rest is history. This spark of sobriety and growing production of drinks like kombucha has aided in creating the Non-Alcoholic Movement!
As mentioned above, kombucha has replaced beer for many people already! But what power can a fermented drink like kombucha or a non-alcoholic mocktail hold for people who rely on alcohol for social situations? Well, the answers lie in their ingredients.
Adaptogens and Sobriety
Kombucha is an adaptogen. Adaptogens are a variety of plants and mushrooms that can help your body relax and respond to stress. These herbal allies can soothe any anxieties and stressors to allow you to socialize without any baggage! 
Adaptogens are a wonderful alternative to alcohol. They allow you to keep a sound mind and body while still enjoying festivities or winding down for the night!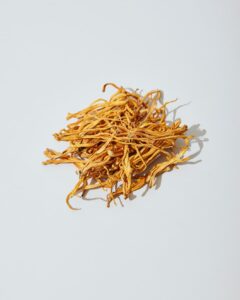 Benefits of Sobriety 
Sobriety allows you to be aware of your actions, keep control of your body, and retain a sound mind even as you age. 1 in 8 Americans can fall into Alcoholism without even meaning to– and general sobriety can help you avoid this. Not drinking alcohol allows your body to grow without the damaging effects drinking may have on you.
Not relying on drinks for social situations can also help those in recovery from alcoholism. Being able to drink a non-alcoholic beverage can keep people sober longer! This also allows them to be themselves without wishing to reach for the bottle!
Consider adopting the Non-Alcoholic Movement into your own life. Sobriety can be a key step on your journey to discovering your true self, so don't let that chance slip away! 
Non-Alcoholic Drinks to Try
Interested in trying out some non-alcoholic beverages? Try Grove 42 Aromatic Distilled Non-Alcoholic Spirit for a citrusy and brightening elixir! And, if you want a drink that focuses on your mind, spirit, and enjoyment, try Plant Alchemy's line of adaptogenic elixirs like the Botanical Joy Concentrate or the Botanical Brain Concentrate! You can learn more about Herbal Allies that can help you give sobriety a try on our Youtube channel!