As you may have noticed by now, the cannabis plant has been gaining a lot of positive attention. This is because many of the plant's compounds provide an array of potential relief for a plethora of concerns. Whether it is CBD for stress, anxiety, sleep, pain, or even just pleasure, cannabis has been getting a lot of good press. However, in addition to the cannabinoid being utilized bioavailability and diversity is just as important. One exceptional example of this is nano emulsified water-soluble CBD.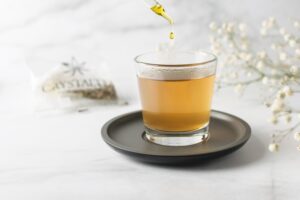 What is Nano Emulsification?
Nano emulsification essentially happens when one liquid that may not be soluble in a given environment is placed inside another one that may in turn be soluble in the same environment. This thereby allows for a much more bioavailable compound that is nanometers in size, allowing easy passage between membranes. In the context of CBD, this allows for a water-soluble solution to be created. Once we have that, the finished CBD compound becomes rapidly available as well as highly bioavailable.
One of the great uses for water-soluble CBD is its potential ability to provide fast effective relief from stress in place of where an alcoholic beverage may be used. Alcohol has been the go-to libation for what seems to be forever especially in social settings. A water-soluble CBD solution can be added to a nice blend of fruit extracts, herbal extracts, and carbonated water produces not only a healthy elixir or mocktail but an effective one as well. This is especially useful for those who are in recovery, allergic to alcohol, choose alcohol-free lifestyles, or are just simply are the ones driving for the evening.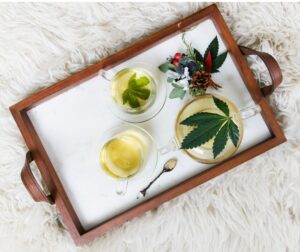 Beyond Simple Medicine
Additionally, a nano emulsified water-soluble CBD solution is a great option for use in the culinary world. If any have experienced edibles in the past you may have noticed that it took quite a while for you to begin feeling the effects and when you did it was a relatively strong onset. Utilizing a nano emulsified water-soluble solution, the effects of the CBD will begin to be noticed well before the food begins digestion. This means you will know how much you need to achieve the desired effect as well as reduce the chance of consuming more than needed because you haven't felt the effect yet.
As of now many of the nano, emulsified water-soluble cannabinoid products are based around CBD, but only over the past few years have we begun exploring alternate delivery systems as well as more bioavailable delivery systems. As we begin to become more creative and think out of the box I have no doubt that we will see a multitude of new delivery systems and applications of already existing ones used in new innovative ways in not so distant future.