Here at The Alchemist's Kitchen, we always strive to provide the best botanical medicines, herbal remedies, and whole plant beauty products. To do this, we partner with amazing makers from all over the United States. Each of our makers are highly qualified herbalists, often operate small women owned businesses and share our philosophy and high standards for sustainable practices and social commitment. Due to our close partnerships with them we consider them part of our extended family, creating one chain of supply from seed to tincture. This month, we thought we would highlight a few of our family members and the products they help create.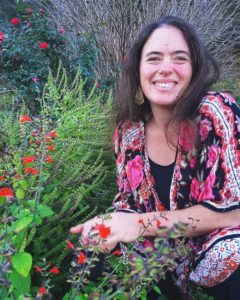 Grace MacNeil is the founder of Monarch Apothecary, which creates artisan herbals and soaps using herbs grown in her family's 25 acres of land in Southern Indiana. If that wasn't impressive enough, she is also Arvigo Therapy practitioner, certified advanced holistic doula through the Matrona, certified cupping therapist and master Reiki practitioner.
Grace is the maker of the Health Gut Remedy which is useful for assisting with common digestive issues. In the tonic she uses dandelion, burdock, yellow dock roots, chamomile blossoms, Bronze Fennel and Wormwood. In an interview we had with her in 2018 she said it was a "bitter tonic blend containing fresh herbs tinctured at peak medicinal potency" and recommends " taking a dropper full 15-20 minutes before and/or after meals to enhance and support digestion and/or as needed for any digestive upsets."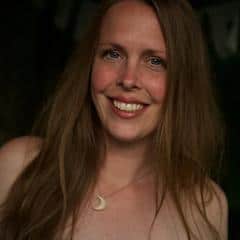 Lauren Raba is the genius creator behind Catskill Botanicals. Located in the Catskill Mountain region in New York, Lauren transforms wild and locally grown herbs into oil-based infusions.
She either sun-infuses the herbs or simmers them for days to extract the desired plant nutrients. To create the perfect skin cream, Lauren combines plant-based infusions with natural ingredients including her special blend of essential oils. Lauren makes each batch with "with love and positive intention, with the goal of providing a product that will feed both skin and spirit."
One of Lauren's skin creams includes the Saint John's Wort Daytime Face Cream, which helps diminish fine lines, wrinkles, age spots, and scars; relieves aches, pains, and nerves; soothes bruises, bites, and rashes; and reduces redness.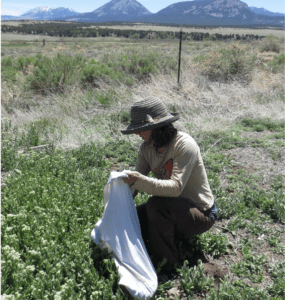 Originally taught by the Taos Pueblo Indians to respect the power of wild medicine allies, Bella Cloude has spent over 35 years in the Southern Colorado's Valley of the Orphans searching for the native plant medicinals. She is the founder of Mountain Spirit Herbs which creates some of our products like Jetlag Remedy Tincture, Moontime Soothe and the Moontime Tincture. One of my favorite products is the Moontime Soothe which is used to help ease menstrual cramps and provide relief from aches and pains. With the help of lavender and rose the balm eases the mind and body through the uncomfortable monthly cycles. 
These are just a few of our women makers. Check out our makers page​​ to learn about some of the other amazing herbalist we collaborate with!