There is a class of plants found in nature that work to ignite sexuality and desire within our bodies. These herbs give us permission to receive the nectar from our pleasure more fully. This class of herbs is commonly referred to as herbal aphrodisiacs, named after Aphrodite, the Greek Goddess of love and beauty. Aphrodite was known to have the ability to transform the ordinary and mundane into something beautiful and special through the power of love.
I'd like to think of Aphrodite as carrying her own little bundle of medicines containing the class of herbs that have been named in her honor. Aphrodisiacs have been working their magic on humans all throughout history. Here's a few of my favorite ones that I have found to be quite effective, and I think Aphrodite would agree:
Damiana (Turnera diffusa
):
Damiana holds a great deal of erotic power. The Mayan and Aztec people worked with Damiana as a sexual stimulant and a potent catalyst of desire for centuries. Damiana contains terpenoids that reduce anxiety and nervous tension while increasing blood flow directly to the genitals, getting all of your sweet and sensual juices flowing. Spicy, floral, and bitter in taste, Damiana can be brewed in tea, taken in tincture or powdered form, or smoked in herbal blends.
Cacao (Theobroma cacao):
It makes sense that the base ingredient for chocolate is Cacao, since chocolate is for lovers. Cacao is an aphrodisiac superfood, soothing and exciting to the body in a palpable way. Considered 'Food of The Gods' by the Aztecs, Cacao has been ceremonially ingested for much of history and continues to be in modern times, typically in the form of a thick brew infused with raw Cacao melted into liquid and combined with other ingredients such as herbs, spices, and medicinal mushrooms. Upon ingestion, this beverage can recreate the same neurochemistry that we experience when we fall in love. This powerful, rich medicine increases circulation in the body while giving us a sweet boost in serotonin, the neurotransmitter involved with sexual arousal.
Maca 
(Lepidium meyenii):
Maca is the highest growing plant in the world, flourishing at altitudes of up to 11,000ft in the Andes Mountains. As such, Maca extends and accentuates our sensual energy while taking our pleasure to new heights. Maca has been used as a longevity and sexual tonic in Peru for the past 3,000 years. Maca mitigates stress and strengthens the function of the endocrine system, which naturally boosts libido. Maca's nutty, sweet, earthy, and scrumptious flavor is something quite special and is most commonly enjoyed as a food in powdered form and added to drinks and herbal treats.
Kava (Piper methysticum):
Kava has a fascinating history originating out of the South Pacific Islands, where it has been used ceremonially for over 3,000 years. Kava continues to be drunk in a social and ritual form today, where it facilitates an atmosphere of sharing and connecting with others. Kava is recognized as an empathogen (1), a plant that encourages relatedness, emotional openness, and union. As a GABA agonist, Kava helps to slow down or completely cease feelings of anxiety that stem from circular thinking. When we get out of our heads and back into our bodies, the potential for pleasure can radically expand. Kava is a mind melter, giving our brains and muscles a chance to relax, which, in turn, allows us to drop more deeply into the portal of our sensuality.
The way to maximize the effects of Kava's compounds, mainly the Kavalactones that are responsible for the anxiety reducing, psychotropic, and hypnotic effects that this root induces, is to infuse 1-3 teaspoons of the chopped or powdered root into 8-10oz of warm milk. (Any kind of milk will do — the more fat the better). Add some coconut oil if needed, and sweeten to your liking with honey or maple syrup.
Ashwaganda (Withania somnifera):
The Kama Sutra, an ancient and sacred Indian text, mentions Ashwagandha in its literature as a potent sexual stimulant. Ashwaganda is a highly revered Ayurvedic medicine, used in India for centuries to increase fertility and libido in both men and women. Ashwaganda also works to nourish the adrenal glands, reduce cortisol in the body, balance hormones, and as a result, allow us to move through our day with much less stress weighing on us. Ashwaganda has been shown to dilate the blood vessels that carry blood to the genitals, leading to increased sexual desire (2, 3). This potent plant tonic has been proven to raise testosterone levels in the body, which fuels sex drive significantly in both women and men. The root can be dried, brewed in tea, tinctured, or powdered for capsules or aphrodisiac edibles.
Marijuana (Cannabis sativa/Cannabis indica):
To add to the never-ending list of benefits that Marijuana imbues upon our bodies, this powerhouse of a plant also makes for a great aphrodisiac for some (not all!). In India, practitioners of tantric sex incorporated Cannabis into their love making as early as 700AD (4). The psychoactive compound THC found in Marijuana has the ability to increase testosterone straight after consumption and can thus improve sex drive and enhance sexual pleasure. Cannabis has been shown to increase sexual stamina and skill, tactile sensation, length and power of orgasms, and emotional bonding between partners (5).
The list of herbs that have aphrodisiac properties is very extensive, and each herb will work differently for each person. When it comes to herbs for addressing human sexuality, it's important to remember that we are all complex beings and there is never a one size fits all answer in herbalism.
At the root level, plants are love. They emanate it in everything they do from open source pollination to the exchange of cellular energy that they offer to entire ecosystems. They give themselves graciously to the larger nourishment of the world. It's really no wonder that there are many plants that can awaken and support our deepest longing for love, sensuality, and connection. Give yourself time to get to know the personality of these plants and observe how your body responds to them. Be loving and receptive towards them, as they are towards us, and you will be that much closer to unlocking the power and wisdom that they have to offer.
For more ideas that we hope Aphrodite (6) would approve us, check out The Alchemist's Kitchen's Season of Love collection!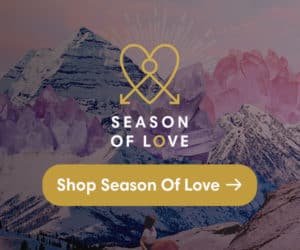 References