Kiera Nachman Kent, Founder + Creator of Nao Ayurveda, is an NYC-based Ayurvedic practitioner and healer. She specializes in natural skincare, holistic nutrition, energy work, and Ayurvedic prenatal and postpartum care. Kiera created her product line after completing her studies in Ayurveda, a 7,000 year-old-system of health + healing from India. Her greatest wish is to help align people with the truest, healthiest versions of themselves. She is committed to spreading love, healing, joy, and beauty through her Reiki-infused, high vibrational healing products.
Tell us a little bit about yourself!
I am an Ayurvedic practitioner and healer with a private practice here in NYC. I began my practice in 2013. I am the mama to 1, soon to be 2, angel boys. I specialize in natural skincare, holistic nutrition, energy work, and Ayurvedic prenatal and postpartum care.
How did you come to creating NAO Ayurveda? 
I never thought I would create a product line, but it just happened so organically as I began working with clients after I completed my Ayurvedic training. As I was making these custom formulations for clients, the ritual of it really tapped into something ancient within me – the act of medicine making, and oil-making, which throughout the ages has typically been in the hands of women. Now I realize that the products serve as a vessel for my healing work, so that I can actually reach people around the whole world, that would never get the chance to come see me in person, for a session. That is part of why I named the line "Nao" Ayurveda, with the word "nao" meaning "vessel" in Spanish. Pronounced "now", it speaks to how we can access this ancient art and science of Ayurveda, and best apply it to our lives, right NOW, in this moment.
What initially drew you to Ayurveda?
My attraction to Ayurveda was completely and utterly on a soul level. It was me getting in touch with my dharma, or "purpose" for this life, which is to spread the ancient healing wisdom of Ayurveda in the West. When I was in my early 20's, even before I knew what it meant, I would see an Ayurveda book in the bookstore and have an inexplicable magnetism to it, or I would pass an Ayurveda center on the crosstown bus and be so intrigued.
I've now been told by Vedic astrologers that I have been in the healing arts in India for many lifetimes, but I was specifically born in the West in this lifetime, to continue my work here.
When I began my Ayurvedic training, my whole life was almost born again. My husband was even waiting for me in the class. This is why I try to guide my clients to pay attention to what inspires them, and lights them up. All the answers are already there. Your soul knows what it is here to accomplish in this incarnation, and all you have to do is tune in.
You said, "There's a way to make this ancient tradition available and approachable for modern life and women who might not come across it otherwise." Can you say a little bit more about this?
This definitely relates to the above question. I tried to package these ancient traditions in a way that is appealing and also straightforward for the modern person/woman. Like literally, maybe the packaging of the bottle will catch someone's eye when they see it in a boutique – someone who may not otherwise be interested in Ayurveda.
The simple act of putting oil on the body is seen as an act of self-love in Ayurveda. The Sanskrit word sneha translates to both "oil" and "love." Not only that, the health benefits are too many to count (nervous system, hormonal balance, insomnia, detoxification, moves lymph, etc). My goal is to get as many people to start putting oil on their bodies as I possibly can. This, in turn, helps people get in touch with themselves, their wholeness, and the end result is to love themselves more.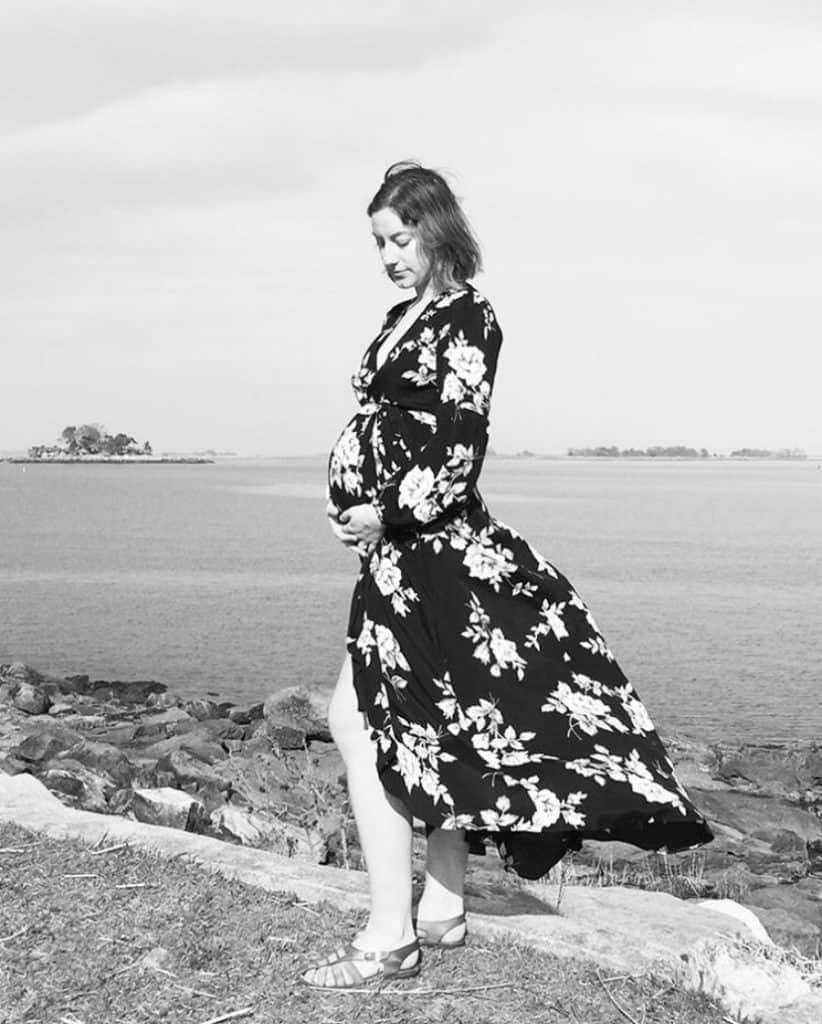 What do you hope people experience while using NAO?
I hope that people get in touch with their true, highest self, which is inherently whole, and complete. The healing happens on multidimensional levels when people use the products. First of all, the ingredients themselves are healing on many levels. For example, the herb Brahmi, the star ingredient in the Brahmi Hair Oil: not only is it the #1 Ayurvedic herb for hair health, it also activates the crown chakra, calms the nervous system, and promotes brain health. Brahmi is also known to decalcify the pineal gland, which helps you get in touch with your higher self. So, you have all of these ancient healing ingredients which carry within their cells the healing codes of nature. Then, when you add in the Reiki energy, the ancient mantra, the sacred and specific intentions woven into each batch, now we have raised the frequency of the already high vibrational product, so that when you finally put it on your body, it is literally raising your vibration, which raises your baseline of health, immunity, etc.
What do you hope to see in the wellness space, especially in New York City, in the next year?
I wish for Ayurveda, and other ancient healing systems to continue to grow in awareness in our culture. When you learn these ancient practices, it is like a manual for how to heal yourself, and bring yourself back into balance, with your inherent state of health. Any disease ultimately arises from a state of imbalance in the body. The manual is there: it is up to all of us to claim it.
Find Nao Ayurveda at our Bowery location!