Perhaps your skin care routine takes two hours and is twenty steps long, or perhaps you barely think about it and splash water on your face once in a while. Either way, most of us want glowing, dewy skin (and some lucky few might have this easier than others).
Even more important than external appearances, skin health is an indicator of overall health. Your skin is your largest organ, and is important for regulating internal temperatures, detecting hot and cold, and protecting your muscles and bones from disease. Skin is the largest barrier your body has against infection, which is why exploring an organic skin care routine that works for you can benefit many aspects of your health!
What is Skin Care
The goal of any skin-care routine is to help your skin function at its best. Beyond just topical care, it is important to minimize UV exposure, stay hydrated, balance blood sugar (spikes in insulin can trigger hormonal acne), get enough rest, and eat nourishing meals. Exposure to chemicals in substances like tobacco can also dim the skin.
When choosing topical products, avoid parabens and sulfates, which are endocrine-disrupters (any chemicals that can harm your hormones, your brain, and your reproductive system). It's best to do a sweep of all your beauty products and start from scratch. 
Why It's Important to Take Care of Your Skin
Taking care of your skin and developing a skin care routine can help with five of the major skin concerns: acne, aging, dry skin, sensitive skin, and skin cancer. 
Acne
Acne can be a stressful nuisance that affects self-esteem and confidence. In a society where external beauty is so important, our skin can be overly scrutinized. If you do have pimples or blemishes, please know that acne is extremely common– according to the American Academy of Dermatology, around 85% of people experience at least minor acne between the ages of 12-24. Your skin is not a measurement of your worth. 
Consulting a dermatologist or facialist when struggling with acne is a great place to start. Each case is different, and acne can be caused by anything from a hormonal imbalance to dehydration. Food and diet can influence acne as well. Painful, hard bumps on the skin can be indicators of cystic acne. Herbal tinctures and teas can be a helpful part of a comprehensive routine.
Aging Skin & Wrinkles
Another major skin concern is aging and wrinkles. "After the age of 20, a person produces about 1 percent less collagen in the skin each year. As a result, the skin becomes thinner and more fragile with age. There is also diminished functioning of the sweat and oil glands, less elastin production, and less GAG formation. Wrinkle formation as a result of intrinsic aging is inevitable, but it will always be slight. Extrinsic aging occurs in addition to intrinsic aging as a result of sun and environmental damage (tobacco use and exposure to pollution, for example). Extrinsic aging shows up as thickening of the cornified layer, precancerous changes such as lesions called actinic keratosis, skin cancer (including basal cell carcinoma, squamous cell carcinoma, lentigo maligna melanoma), freckle and sun spot formation, and exaggerated loss of collagen, elastin, and GAGs. Alone or in concert, these processes give the skin the appearance of roughness, uneven tone, brown patches, thin skin and deep wrinkles," writes the Scientific American.
The best thing is to focus on prevention: avoiding UV rays and applying sunscreen when you know you'll be outdoors is crucial. Taking care of your skin and staying hydrated leads to radiance at whatever age. 
Dry Skin
Dry skin can be another nuisance that might plague you, especially in the winter or in dry environments. Make sure to bathe with warm rather than hot water, and moisturize thoroughly (but not too much or too often or you might change how much oil your skin is naturally producing). Adding a humidifier to your home in the winter when the heat is on can also be beneficial.
Sensitive Skin
With sensitive skin, you may experience redness, itchiness, tightness, and rashes. When choosing products, be sure to get rid of any products with irritants or chemicals. It's best to avoid complex treatments and ingredients and use a simple cleanser and moisturizer. 
Skin Cancer
While spending a ton of time outdoors in bright sunshine might feel good at the time, the dangers of skin cancer are very real. An estimated 7,230 people will die of melanoma in 2019 (skincancer.org). If you are light skinned or have lots of moles, it's best to get a full-body check  yearly at a dermatologist. Be aware if anyone in your family has had skin cancer, as this makes you more susceptible. Examine your skin monthly to see if you notice any changes in texture or size of moles. Wear sunscreen, avoid the sun as best you can between 10 a.m- 4 p.m., and cover up with a hat and light clothes.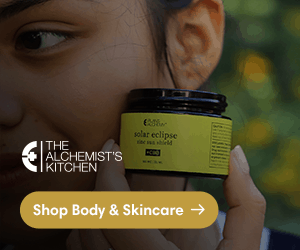 How to Develop Your Skin Care Routine:
Natural Skin Care Tips
There is a ton of information and natural skin care tips out there, so we thought we'd recommend a few of our favorites. 
Simple Skin Care Practices
First off, develop a gentle skin care routine. Cleanse and moisturize as needed, being sure not to strip your skin of its natural oils. Too much cleansing can break down your skin's natural barrier, which protects you from bacteria (and acne).
Improve your digestion (eat easy to digest foods, and a little bit of fermented foods like yogurt or sauerkraut) and be sure to get enough movement. Also be sure to include enough healthy fats.
Best Anti Aging Skin Care Tips
To prevent aging and wrinkles, stay out of the sun and protect your skin with a high-quality and organic sunscreen. Avoid smoking, and make sure to eat your fruits and vegetables, which are filled with antioxidants. Avoid sugar when you can, get enough exercise (but not too much, or you might feel depleted), and make sure to manage your stress.
Face Skin Care Tips
For your face, there are many opinions about what the ideal skin care routine is, but most dermatologists agree that cleansing and moisturizing regularly is a great place to start. Exfoliating with a scrub once a week and adding a mask treatment once a week are also ways to boost your facial skin care routine. You might also try gua shua, a facial massage you can do at home that can prevent aging and promote radiance. 
Pregnancy Skin Care Tips
During pregnancy, it is crucial that you use chemical-free skin care items, as your skin is an extremely porous membrane. Be sure to use sunscreen, as it can help prevent melasma (darkened skin on the face due to hormonal changes). Vitamin E oil, shea butter, and cocoa butter can all help with stretch marks. Be sure to take time to pamper yourself and your skin with facials and lukewarm baths. 
Skin Care for Oily Skin
If you have excessively oily skin, don't stop moisturizing! If you stop, your skin will create even more oil. Be sure to drink lots of water, and use a clay mask once a week. Oily skin is especially prone to dead skin cell build up, blackheads, and clogged pores, so be sure to exfoliate. 
Skin Care for Dry Skin
If you suffer from dry skin, moisturize and cleanse gently, with either an oil based or milk based cleanser. Humidifiers are your friends! Avoid very hot water, and pat instead of rub your skin dry. Don't forget to use a lip balm!
How CBD Skin Care can Enhance Your Routine
Of all the skin care routines and products, CBD oil is one of the newest ingredients dermatologists are talking about. 
Benefits for Skin
"What's clear from numerous studies is that CBD oil functions as an anti-inflammatory. So how does that translate to skin care? One way is its ability to help calm skin, particularly skin that's acne-prone. Because acne is an inflammatory condition, research indicates CBD's soothing properties can help diminish breakouts and reduce redness. Surprisingly, recent findings also show that CBD has the potential to decrease excessive sebum (oil) production, as well as help offset other triggers of acne," writes skincare company Paula's Choice.
CBD oil also has antioxidant properties which contribute to the research indicating it can help lessen the visible signs of aging skin. According to Paula's Choice, "By counteracting free-radical damage, CBD anti-aging creams may be able to help visibly decrease wrinkles, skin dullness, and ruddy skin tone." That being said, there are plenty of other antioxidants out there that can make the same claims (even the antioxidants in fruits and vegetables) so CBD isn't the only or "best" antioxidant to seek out; rather, it's just one of many to consider.
Using CBD for Skin Care
When thinking about how to add CBD into your routine, you might choose a few products that allow you to seamlessly include its benefits into your day to day life. Here are a few we at The Alchemist's Kitchen recommend for all parts of your skin care routine: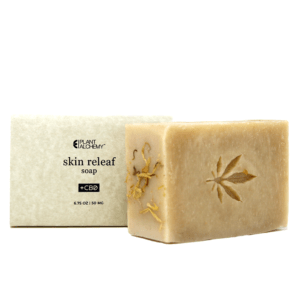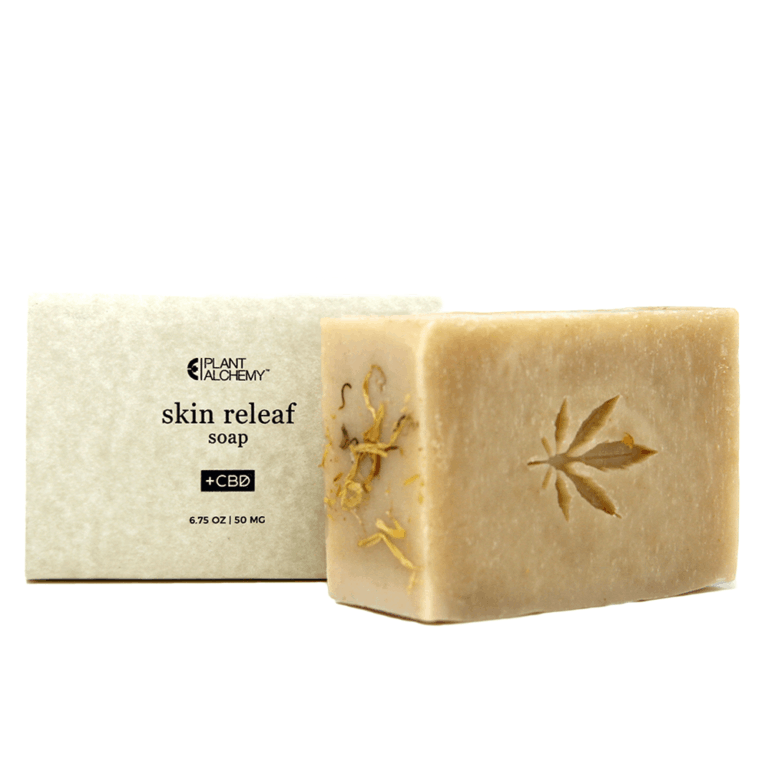 This soap is infused with anti-inflammatory and calming herbs like organic CBD hemp extract, calendula, turmeric, and chamomile. Together, these healing plants help soothe and relieve dry, irritated skin and may benefit issues like redness, eczema, and psoriasis.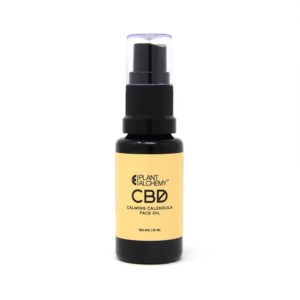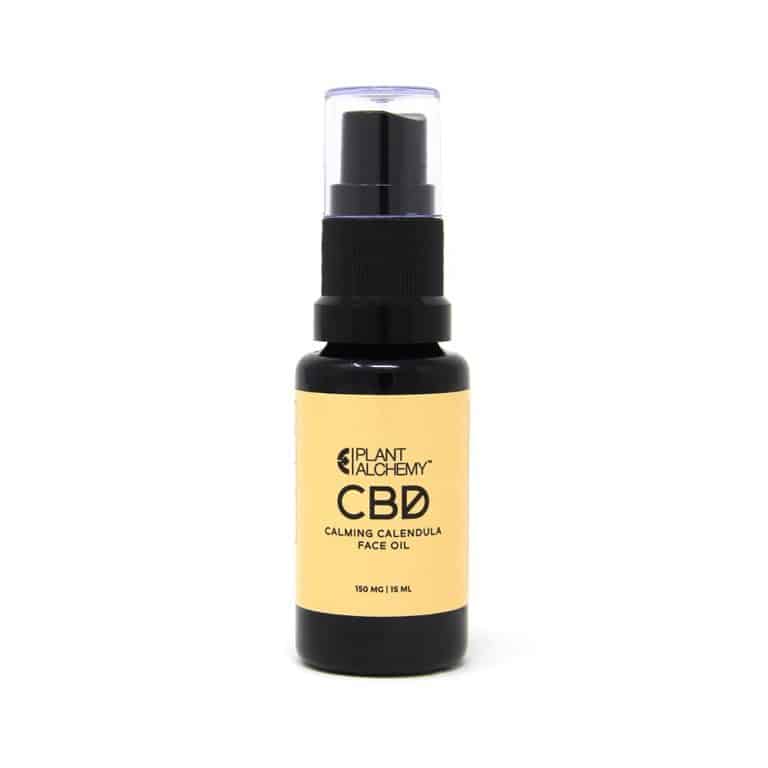 Plant Alchemy collaborated with Lauren Raba from Catskill Botanicals to develop a healing, plant-based face oil that improves the appearance of fine lines and wrinkles, reduces redness, lightens age spots, and relieves minor skin irritations. Calendula is full of Vitamin C and Vitamin A and helps to balance pigment, lighten age spots, and diminish fine lines and wrinkles. Both Calendula and Echinacea stimulate blood flow to help wounds, acne irritations, and rashes heal and work synergistically with CBD, to provide a loving skin care product that promotes a healthy anti-inflammatory response. The antiviral and antibacterial properties of both plants protect the skin against environmental toxins and pollutants.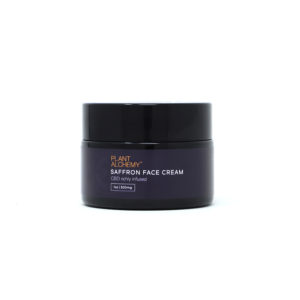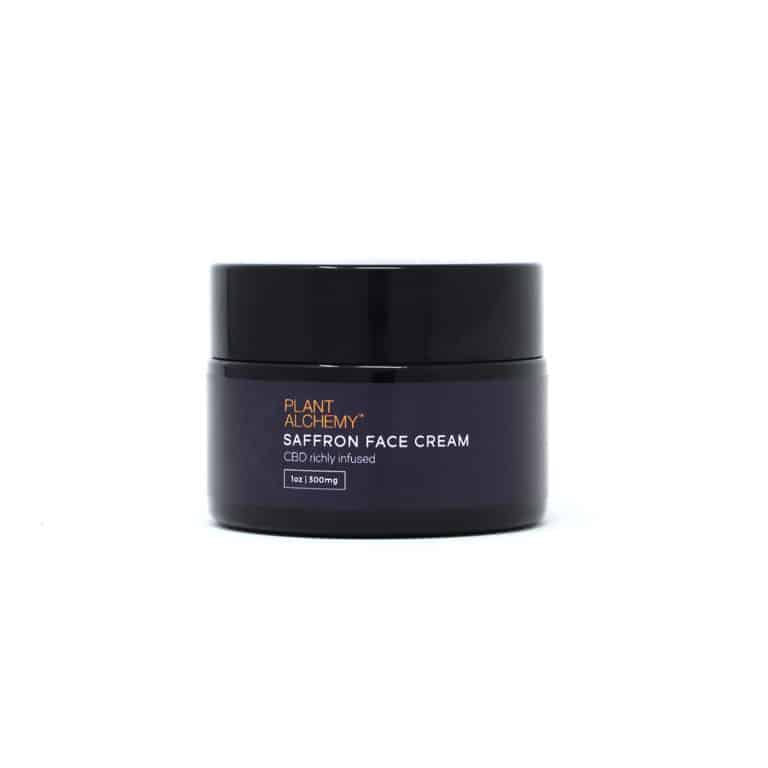 The rare saffron oil is extremely rich in magnesium and other plant-based compounds, which harmonizes beautifully with the fatty acids contained in the CBD oil. Saffron is also rich in Vitamin A and C, essential for diminishing wrinkles and age spots. This elegant and inventive pairing of two sacred plants is intended to energize the skin and stimulate a luminous skin tone and complexion.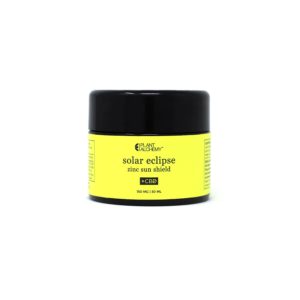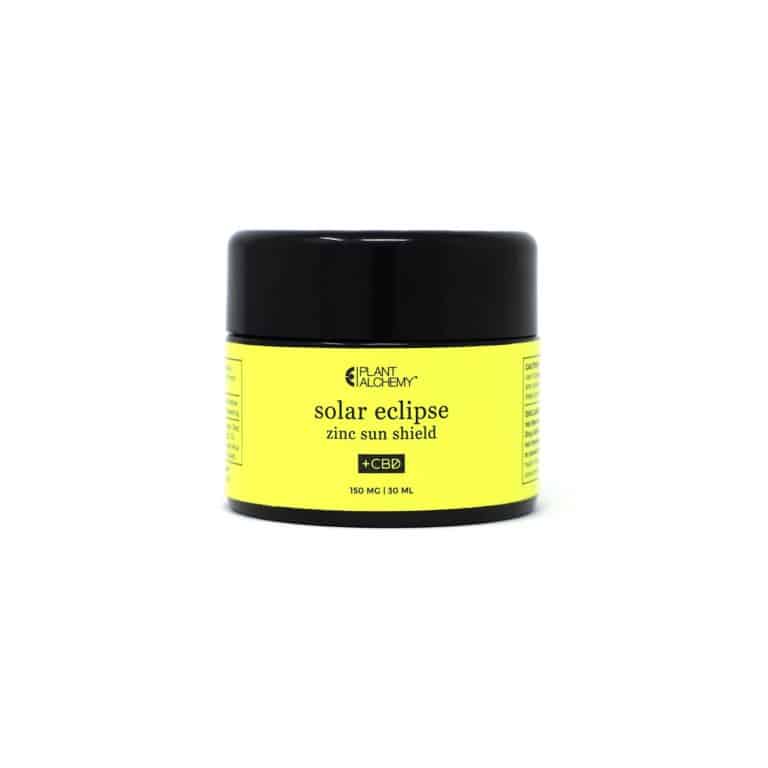 This natural zinc balm helps to protect the skin from harsh and damaging UVA/UVB rays as well as environmental toxins and pollutants. This balm was crafted with full spectrum organic CBD, wild harvested Saint John's Wort, Vitamin C, Hypericum, as well as oils that have natural high sun-protecting qualities, such as Red Raspberry Seed Oil.