With the rise in popularity for CBD oil, one major question people are wondering: "Is CBD safe to use with other substances and medications?" Researchers are still studying its benefits, as well as how it interacts with other substances. We advise consumers who are on prescription medications or use other substances to consult their health care practitioner before integrating CBD into their wellness program. The information and research cited in this article can help get you started on CBD drug interactions.
CBD Interactions with THC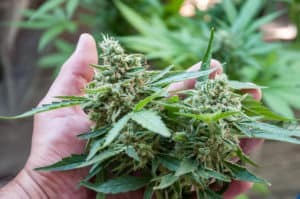 CBD and THC are very similar compounds, different only by a single atom. Incredibly, that one atom difference makes CBD and THC interact very differently in the body.
Since both compounds are cannabinoids, they both interact with the Endocannabinoid System (ECS).  The ECS has receptors throughout the body. The CB1 receptor is associated with the psychoactive effects of THC. CBD binds to the CB2 receptor, while THC binds to both the CB1 and CB2 receptors.
The CBD drug interaction between these two compounds deals with the CB1 receptor. Not only does CBD not bind to this receptor, it also negates the bond THC has with the CB1.  This in turn can cause a reduction in the psychoactive effects of THC.
CBD Interactions with Magic Mushrooms*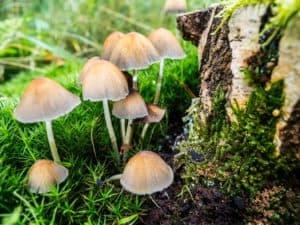 Cannabis and psilocybin have been known to have a synergetic effect. Because of this, it can be safe to combine the two while being aware of the dose of both. Due to not being psychoactive, most consider CBD safe to use with magic mushrooms.
Additionally, many studies have been conducted on CBD for assisting with anxiety.  Some people in the psychedelic community believe that CBD can actually help calm a person who is experiencing a "bad trip".
CBD Interactions with Other Drugs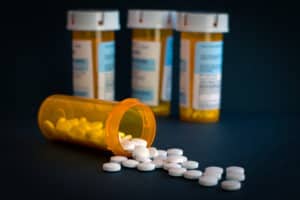 Substances interact with one another. It's the nature of chemical compounds. And by substances, we mean virtually everything, from CBD to grapefruit, to psychedelic mushrooms to biotin.
The U.S. National Library of Medicine categorizes CBD drug interactions as:
Major – Do not take this combination
Moderate – Be cautious with this combination. 
A full list of medications with interactions to CBD can be found on their site.
Common medications that should avoid CBD are:
Another thing to be mindful of is the grapefruit rule. CBD and grapefruit juice both inhibit the cytochrome p450 enzymes. So if you take any medication advising you to avoid grapefruit, then you should also not take CBD.
CBD Interactions with Supplements and Herbs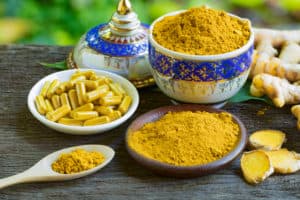 Cannabidiol has been know to cause drowsiness. If you combine CBD with other calming herbs and supplements, you could have stronger feelings of sleepiness. For those with sleep issues, this CBD drug interaction can be positive leading to a restful night's sleep. However, this could cause issues if you need to stay alert. If you are aware of this interaction you can use it to your benefit when desiring calm and avoid it when desiring energy.
No matter the type of CBD drug interactions you are concerned about, we highly recommend visiting a health care professional when deciding if CBD is right for you. Consumers everywhere are reporting how CBD has improved their lives. And just like any other plant ally, we need to educate ourselves on how it will interact with all the other components of our personal wellness program.
Shop CBD here!
*The Alchemist's Kitchen believes that psilocybin can be hugely beneficial to many people, and we support the efforts of organizations such as MAPS, the Drug Policy Alliance, and the Marijuana Policy Project in seeking to change the laws that restrict their use today. Until these laws change, however, please be aware that possessing, using, manufacturing, or distributing psilocybin mushrooms, LSD, MDMA, or marijuana, may be illegal, and in many states carries harsh penalties.