As the sun starts to make its way north across the celestial equator, seeds begin to sprout; flowers bud; Spring reawakens and so do we. This seasonal awakening in the US is the perfect backdrop to celebrate the gradual shift of the season and perhaps, the gradual shift of the patriarchy—with International Women's Day on March 8. We take this day to celebrate our sisters, mothers, elders, teachers, leaders who help form a complex womb of feminine creation on this earth. As we use this time to try and heal the earth and each other, from the hurt some of which the patriarchy has created, we celebrate the women who bond with plants to help heal: the female herbalists.
The herstory of women using plants to heal in the US, is as rich and complex as the ground our plants grow on. It's woven with the textures of varied Indigenous cultures and customs, dating as far back to some of the very first cave drawings on walls. To authentically and accurately represent the origin of female herbalists, requires much more space, research and voices than this article can do, but just like the first seed in soil, it's an energetic start to what will one day be a forest. And like any forest, we will begin with the first root—the Indigenous "Herbalists".
Recognizing Native American Women's Plant Wisdom
Native American women have been practicing using plant medicine long before European settlers came to colonize their land. We know this mostly from the ancestral passing down of knowledge, as well as rare historical documents. In 1534, during the second exploration of the St. Lawrence River by the French, French explorer Jacques Cartier noticed how the Iroquois were able to survive Winter and heal from Scurvy (Adelmann 1). 25 French men died but an Iroquois man, Dom Agaya, who Cartier was friendly with— had fully recovered in just two weeks. Cartier was shocked to discover that Dom's miraculous recovery came from the Iroquois women's juniper bark and needle herbal tea, as well as an herbal poultice for his swollen leg. Cartier used the same medicine and his men soon healed. He was so amazed by these women's knowledge of plant healing, that he interviewed a group of Iroquois people about their practices and discovered their relationship with plants wasn't just practical. 
"All plants are our brothers and sisters. They talk to us and if we listen, we can hear them" Cartier documented (Adelmann 1).
Although this story takes place in what is now called Montreal, many Native Americans had similar stories that may not have been documented as meticulously as this, yet still existed in the US and occur today. In fact, we interviewed Linda Black Elk to share some of her story as a Native American healer and her ancestors' relationship to plant medicine before Europeans docked their ships into America.
Celebrating the Witches Burned for Exploring Plant Medicine
The European settlers came to America with a Puritan state of mind, which didn't leave room for groups that were "othered" for not following their strict rules and beliefs. These "other' groups included the Indigenous People and their unique relationship to plants as well as the European women who "practiced the Devil's magic" when they communed  with spirit and interacted with nature(Female Trailblazers of American Herbalism 1). Although a large portion of women learned to heal from Indigenous people, some had gained their knowledge from their time in Europe from the Dark Ages. During this time, people depended on a "folk healer", normally a woman with no formal training besides a generational passing down of herbal knowledge. In fact, one of the most poignant  scientists of Medieval Europe was not just an herbalist, but also a woman: Hildegarde Von Bingen. She wrote a book, "Liber Simplicis Medicine" where she documented all of her herbal remedies (Female Trailblazers of American Herbalism 1).
The practice of Paganism also had some influence on these women's relationships to plants. It was a common Pagan belief that the divine presence and the reverence of the natural order in life is in nature, as well as placing a great emphasis on ecological concerns because of the connectedness of spiritual growth to cycles of the Earth (Religion Library-Paganism 1). Regardless of where their knowledge originated from, they believed in plant wisdom and were burned at the stake for using herbs to make concoctions, practice ritual with the earth, and heal.
Tangled Roots of  Midwives, Native Americans and African Americans
Before there was an organized group of doctors in the U.S. around the 1760s, women in their positions as midwives, mothers, sisters, aunts and neighbors played a key role in the world of healing (The Woman's Place in Healing 1). Like much of this herstory, there's a limited paper trail, especially because women who made a living as midwives tended to collect payments in non-monetary forms. However, historians have primary sources, like diaries and recipe books, that show how they worked with plants to treat common ailments(The Woman's Place in Healing 1).
From the 17th-19th century, even with the knowledge of plant medicine from Europe, the European women practicing this way of life realized there was much more knowledge they had yet to uncover that Native American women and African American slave women had. However, herbalism was still seen as dangerous. Many slave owners called the practice of herbalism "the devil's work" making it risky for these women to practice and share their wise ways (Female Trailblazers of American Herbalism 1). But that didn't stop slave communities in the Antebellum South from "Grannies":female herbal healers who based their practices on ancestral African traditions, while experimenting and collaborating with Native Americans (Female Trailblazers of American Herbalism 1). Even though these Indigenous people weren't allowed to read, oral tradition helped spread their wisdom so it would be passed down. In fact, Harriet Tubman was even said to have worked with herbs as a way to help heal escaped slaves and Union soldiers.
The Modern Herbalists
After all the years of female herbal healers being burned and forbidden to practice, having the land they form their plant wisdom from taken from them or being taken from it, it seems herbalism is more than accepted, it's almost trendy. There are many women who are  sharing their herbal knowledge in published books, workshops, apprenticeships in herbalism certification courses. Stores are featuring more herbal products like tinctures, salves, and ritual kits and  there's  even an American Herbalist  Guild to help organize  the voices of herbalists. And yet, some of these problems that dilute the complexity of this herstory still exist, like the appropriation of plant medicine without ancestral or cultural knowledge for commodification purposes, we can still celebrate the acceptance our culture is building  towards our relationship to plants—which might even encourage more environmental stewardess; people we need more than ever. Here we can recognize some of today's women helping make this possible.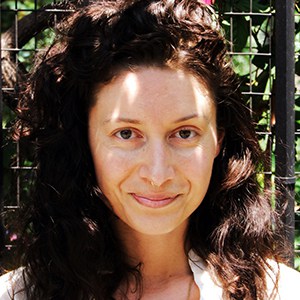 Rachelle Robinett is a Holistic  Health Practitioner, Clinical Herbalist and  Founder of Supernatural-a  company  dedicated  to plant-based real-world wellness.
"Plants are  our food, food  is our medicine, and nature is our  source of life."- Rachelle Robinett. Get to know her better on her website or Instagram.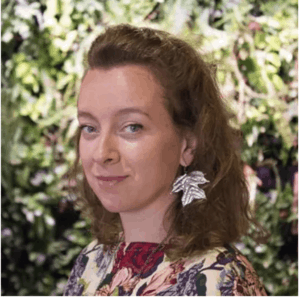 Ana Lygia Price-Eckles is a Clinical Herbalist with an interest in the nervous system and soothing imbalances in the heart. Her great-grandmother, Adele Dawson, was an herbalist and author of "Herbs: Partners in Life"—passing down her herbal wisdom and interest to Ana. Get to know her better on her website or Instagram.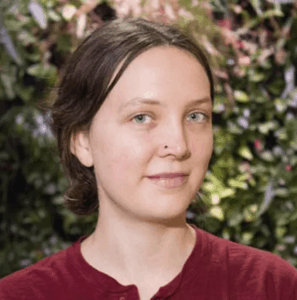 Maeve Carver is a practicing herbalist, educator, activist, nurse-in-training and founding member of the herbalist collective Herbal Underground.
"I consider herbalism to be a  practice of empowerment through the reclamation of knowledge, and I believe healing is much more than a function of the body. Healing ourselves is a spiritual and political act." -Maeve Carver. Get to know her better on her Instagram.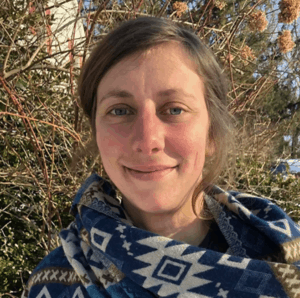 Kathryn Moxham is an herbalist, organic farmer and co-founder of  Cultivating Roots LLC, a small-scale herb farm and apothecary. "My love of herbal medicine, although I wasn't  aware at the time, dates back to when I was a kid…Once I was introduced to medicinal herbs, it was like a light switch went off. I fell completely in love with the healing wisdom of herbs. There was no sense that I could ever do anything else, this was it. Herbalism brings together everything I'm passionate about."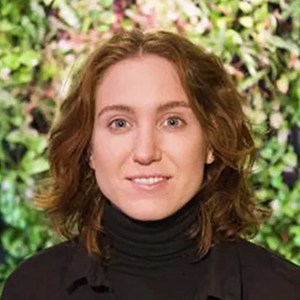 Micaela Foley is a writer and practicing herbalist with an educational background in Western herbalism, alchemy, and medical astrology. Her healing protocols take a practical, creative approach to acute and chronic health issues—especially autoimmune and inflammatory disorders—and involve simple but effectively mapped plans for diet and lifestyle, techniques and support for emotional well-being, and custom blends. Get to know her better onhttps://www.instagram.com/mickfoley_official/?hl=en Instagram.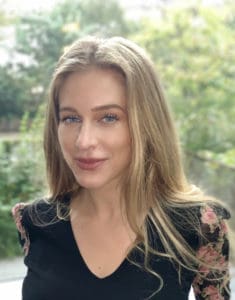 Arielle Hayat is a clinical herbalist with three years of intensive training from Arbor Vitae School of Traditional Herbalism in New York City. She apprentices at the 25 year old medicinal herb shop Flower Power Herbs and Roots focusing on the Six Steps of Healing of the Wise Woman Tradition. Arielle's specialty lies in protocols for helping the body adapt to stress, healing mental wounds caused by the affects of tension and anxiety. Get to know her better at her website or on Instagram.
Thank You From the Bottom of our Soil
Thank you to the women who continue to bring traditions they learned from their ancestors, especially the Indigenous women whose relationship with plants has continued to grow, despite the storms they've faced; one in which deserves an article dedicated solely to them. Thank you to the midwives and witches who learned about plants to help heal their communities and continued to pass down their knowledge to other women. Thank you to the women continuing to listen to and love plants..to take that and share it with the rest of the world in a way that's authentic to them. Thank you to all the women who are curious about learning more about herbalism and forming their own responsible  relationships with plants. Never stop listening to plants and loving them because it is your wisdom that's helping heal the wounds of people's physical and spiritual world. Your curiosity, and compassion are what give me hope. 
To book a consultation with any of the The Alchemist's Kitchen herbalists, click here! 
Works Cited
Adelmann, Marlene.The Herbal Academy 23, March 2013,https://theherbalacademy.com/the-herbal-healing-practices-of-native-americans/
"Female Trailblazers of American Herbalism." 1, March 2019, https://www.traditionalmedicinals.com/articles/inspiration/female-trailblazers-of-american-herbalism/
"Religion Library-Paganism." Patheos Library. https://www.patheos.com/library/pagan
"The Woman's Place in Healing." Philadelphia Area Center for History of Science. 2007. https://www.chstm.org/web_of_healing/women/index.html